The Meydan Hotel is welcoming back brunch season with its special Big Meydan Brunch – an exciting new family experience every Friday from 1 pm to 4 pm at Farriers Restaurant.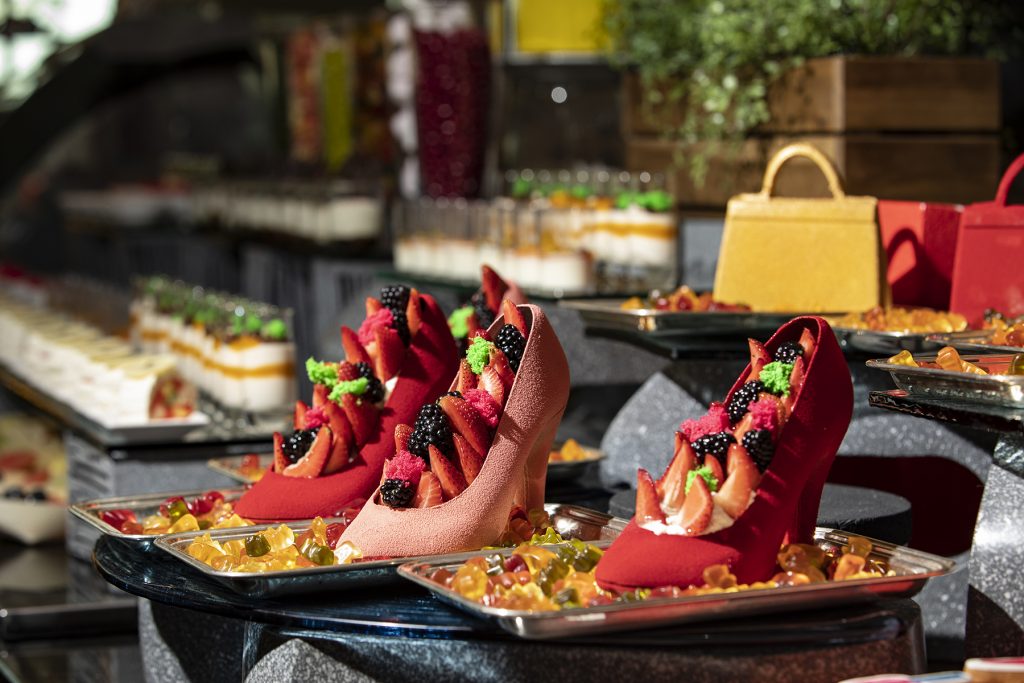 Big Meyden Brunch
The Big Meydan Brunch will be brimming with fun, laughter, and sumptuous offerings, complemented by stunning views. The journey begins with a lavish menu featuring culinary delicacies from all around the world, with 10 live cooking stations including Spanish, Japanese, Arabic, International, as well as a special buffet for children. Adding a sweet note to your brunch is a mouthwatering variety of desserts that are sure to be a winner with guests of all ages.
Carefree crowds arrive in clouds of perfume – and Friday brunch is the biggest celebration of all, toasting the start of the UAE weekend with flutes of bubbly chinking in the air from midday. Peak season is autumn so now's the time to join in – and Meyden brunch is the best in town.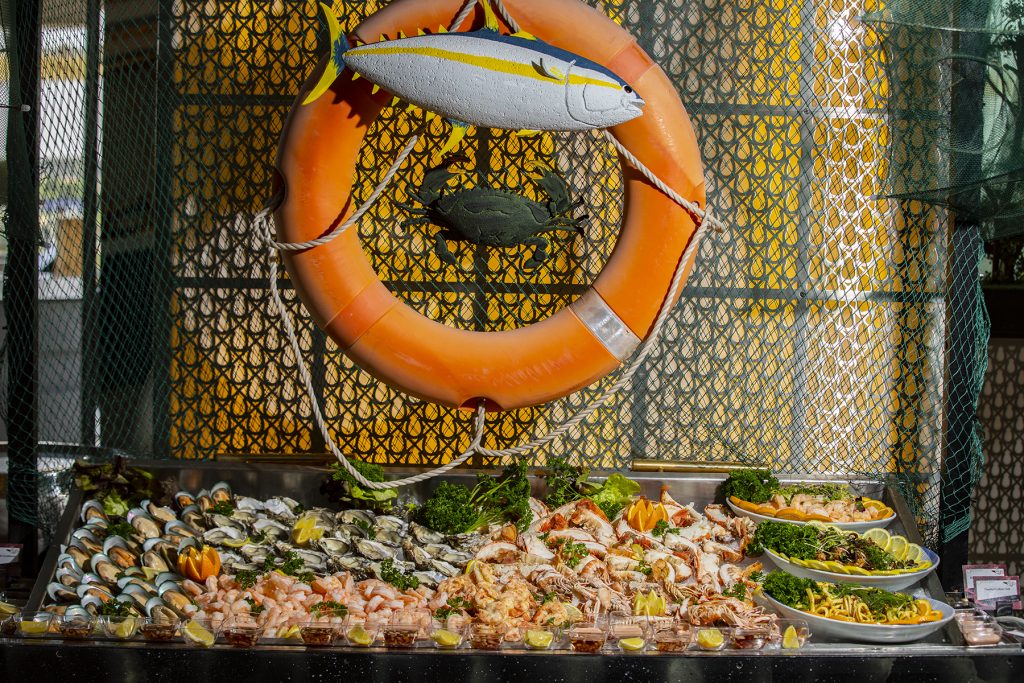 The brunch is priced at AED249 per person including soft beverages, AED399 per person including house beverages and AED499 per person including sparkling beverages. Children aged six to 12 enjoy 50 per cent off and little ones under five years dine free. If you wish to extend the celebrations, enjoy the after-party from 4 pm to 6 pm, for AED25 per beverage from the special menu.
The Meyden Hotel–The 5-Star luxury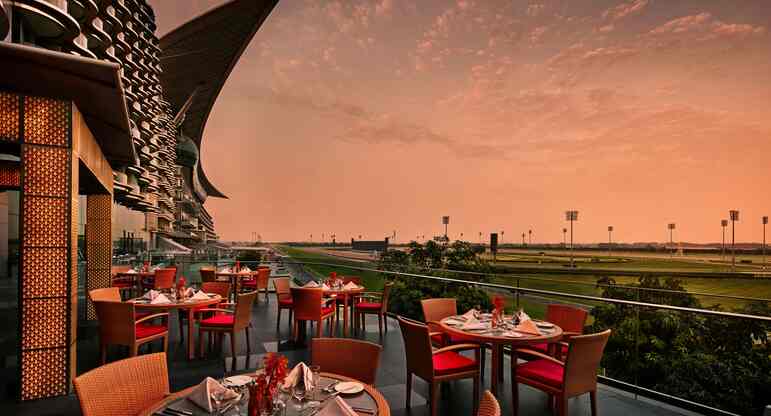 Located only 12 minutes drive from the Dubai Mall and the iconic Burj Khalifa and 15 minutes drive from Dubai International Airport, the 5-star luxury 'The Meydan Hotel' is the perfect travel destination for families and couples.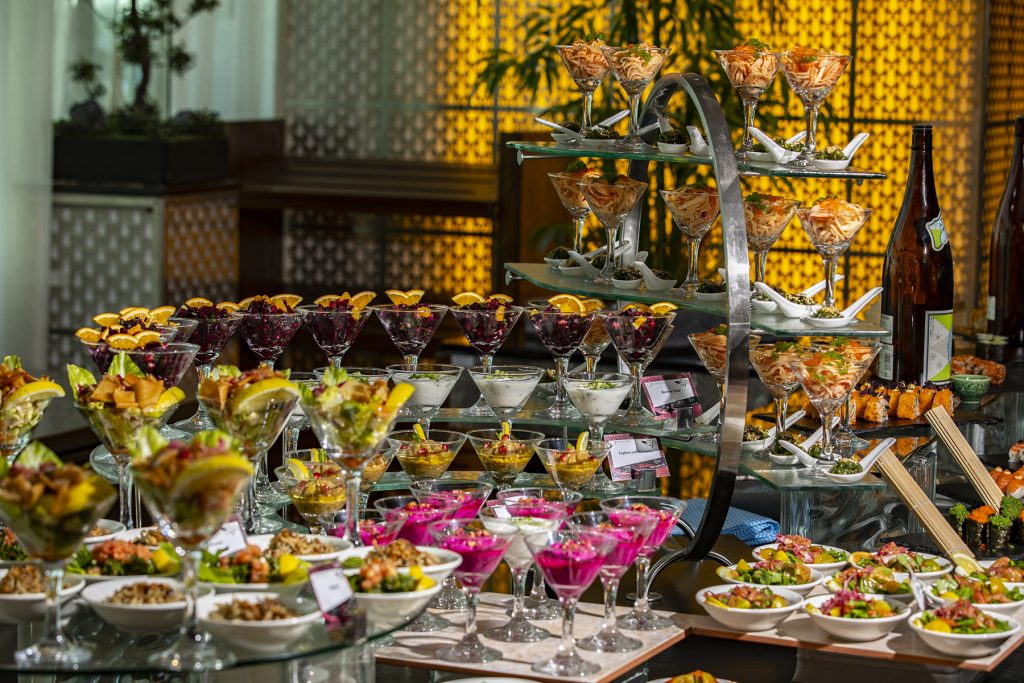 Overlooking the majestic Meydan Racecourse, this award-winning hotel offers spacious 284 rooms and suites from 62 m2 to 352 m2 with contemporary decor and Arabic touches. A choice of five restaurants and lounges await the guests including the international all-dining venue "Farriers', the all-day relaxing 'Millennium Lounge', Qube Sports Bar and Equus Pool Bar. The Meydan Hotel offers a wide range of indoor and outdoor recreational and sports facilities including "pay & play" fully floodlit nine-hole golf course, exclusive behind-the-scene stable tours, two treatment rooms and an outdoor rooftop temperature-controlled pool.
The world's first 5-star trackside hotel designed in the shape of a wave in motion with a luminous green glass facade, The Meydan offers luxurious rooms and suites each including a private balcony overlooking the Meydan Racecourse. It also features an infinity rooftop pool and a spa.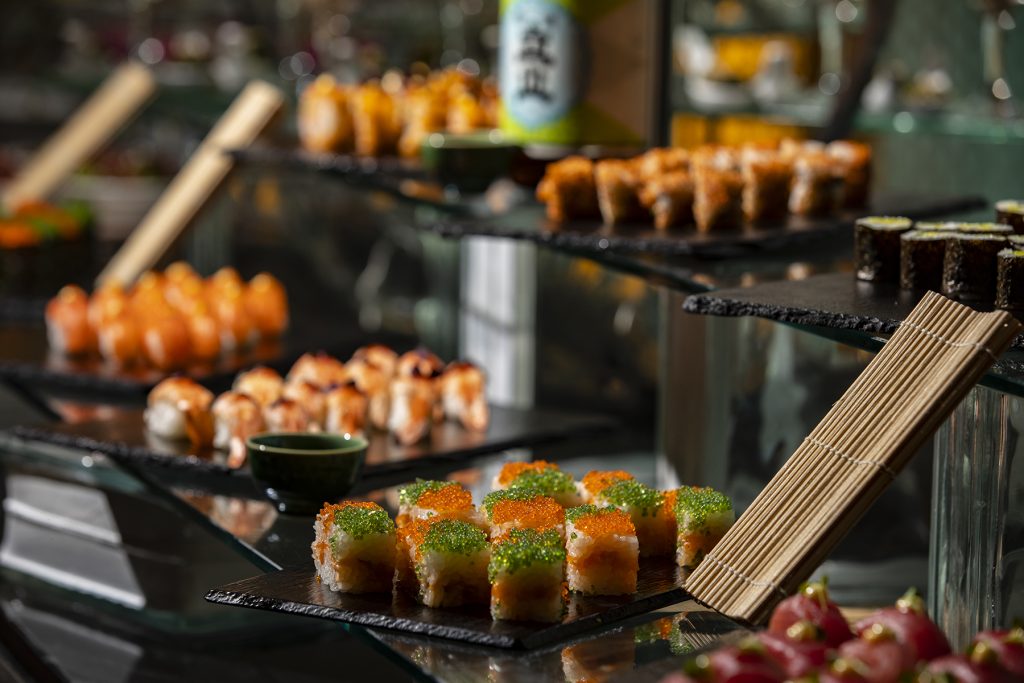 Guests can enjoy many gourmet dining options at the Meydan, including Farriers International all-day-dining restaurant. Meal can also be served on the outdoor terrace, which overlooks the races.
That's not all! Keep your children busy in between bites at Little Fun Land corner, featuring a different theme every month. Children can enjoy arts and crafts, balloon bending, face painting and more. For adults, captivating performances by live singers and enchanting tunes from the saxophonist await as you sip on creative beverages put together by Farriers' talented mixologists.
Overview:
Time: Every Friday, 1 pm – 4 pm
Place: Farriers Restaurant, Lobby Level, The Meydan Hotel
Price: AED249 inclusive of themed buffet and soft beverages | AED399 inclusive of house beverages | AED499 inclusive of sparkling beverages.
Contact
For reservations, please call +971 4 381 3111, WhatsApp +971 56 525 4040 or email [email protected]