Chai lattes are usually made with water, milk, and black tea with chai spices such as cinnamon, cardamom, black pepper, ginger, cloves, and star anise. Most chai tea bags will some variation of those spices in it so as long as you get that type of tea.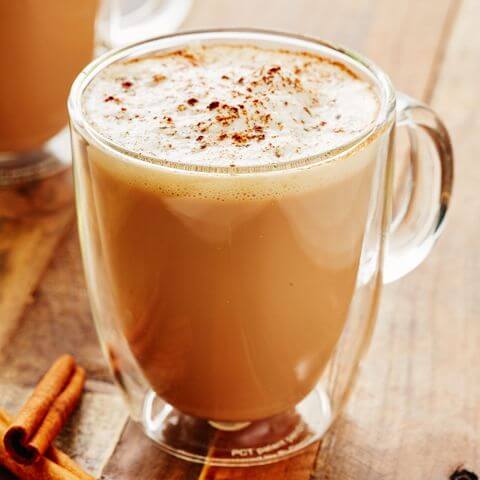 Ingredients
2 cups of water
2 cups whole milk
10 whole black peppercorns
5 cardamom pods
5 cloves
Cinnamon stick
Ginger
2 tablespoons brown sugar
2 black tea bags
Since there are so many spices and flavors combined together, you don't need to use the highest quality black tea. Feel free to use tea sachets or tea bags instead of loose tea.
Some more tips
This recipe makes a chai concentrate so you can make it ahead of time and store it in the refrigerator. 
The chai concentrate can be used to make iced chai lattes in the summer.
Using loose tea but you can use tea sachets or tea bags instead. Instead of 2 tablespoons loose tea, use 4 tea sachets or 6 tea bags.
Chai made from scratch is so much better than store-bought since you control what goes into it so customize it however you like