These are grape leaves, stuffed with a tantalizing mixture of rice, fresh dill, mint and lemon. 'Yum' is the only one word to describe these. These can either be a main dish or an appetizer, depending on your appetite. Serve with good crusty bread and a Greek salad, if desired.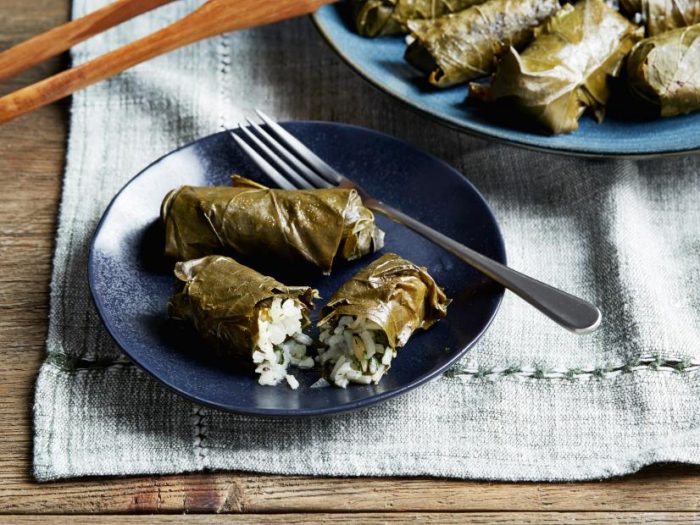 Ingredients:
Kilo grape leaves
A cup of Egyptian rice
3 medium red onions
2 bunch of parsley
A spoon of dry mint
3 grated tomatoes
A cup of olive oil
2 lemons
Salt and black pepper
Pinch of cumin and coriander dried
A tablespoon of sumac
A cup and a half of meat broth
How to prepare:
Put grape leaves in boiling water to wilt before transferring to a colander. Separately, finely chop the onion, as well as the parsley and mint after washing well.
Fry the onions with 3 tablespoons of olive oil until the color turns yellow. Add the onions to the washed rice and a portion of tomatoes after peeling and finely chopping them.
Add to these ingredients oil, salt and the rest of the spices.
Stuff the grape leaves and line them regularly in a saucepan, after placing the rest of the chopped tomatoes on the bottom. Add more salt, tomato juice and broth and cook over a strong heat, then moderate.
After about an hour, lift the plate and add lemon juice and continue cooking on low heat until the stuffed is soft. Serve this dish cold on the table.