When you think of Italy's most memorable dishes, its beloved pizza will most likely be among your top five, if not top three, favourites. It's an ultimate comfort food that has become an ever-growing obsession around the world. But what is it that makes pizza from Italy so special, and where do you find the very best?
Naples is, of course, the hub of the pizza napoletana (Neapolitan pizza), with generations of the same family groomed in the art of being a pizzaiolo (pizzamaker). There are three types of pizza. First one, the Margherita is topped with tomato sauce, mozzarella cheese and fresh basil. Second is the marinara, which skips the cheese and uses oregano and garlic instead of basil. Third one Mozzarella di bufala is made from the milk of water buffalo that live in Italy's Campania and Lazio regions.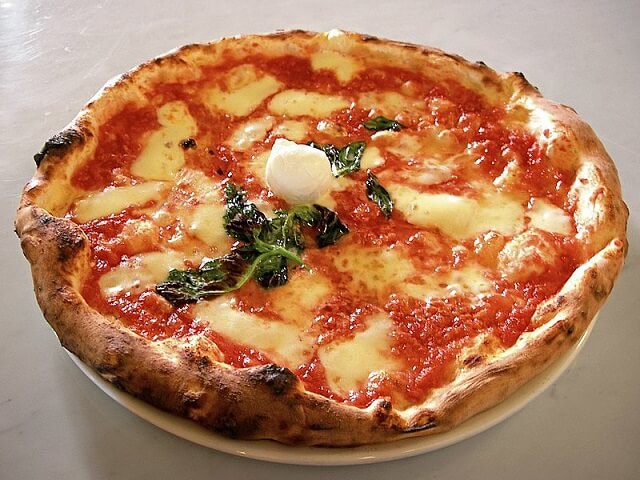 So, how does one make an authentic Neapolitan pizza, especially for those who can't go to Naples to eat one? To begin with, the dough has to be just right, with the use of Italian 00 or 0 wheat flour, fresh brewer's yeast (no dry yeast), water and salt. The dough must be rolled by hand or with a slow speed mixer; never using a rolling pin. However, twirling it in the air to oxygenate the dough while belting out a Neapolitan classic might be best left to the professional pizzaioli. The fermentation and leavening of the dough must be at least 10 to 12 hours.
Raw, pureed tomatoes are another necessary ingredient for a great pie – preferably San Marzano. Only two types of mozzarella are used for Neapolitan pizza: 'fior di latte' made from cow's milk; or 'mozzarella di bufala', made from the milk of the water buffalo. Of course, part of Neapolitan pizza's fame comes from how it's cooked. The dough must be no more than 3mm thick, and must bake for 60 to 90 seconds at a very high temperature – 485°C – inside a wood-burning oven, resulting in a pizza that's crispy but not burnt.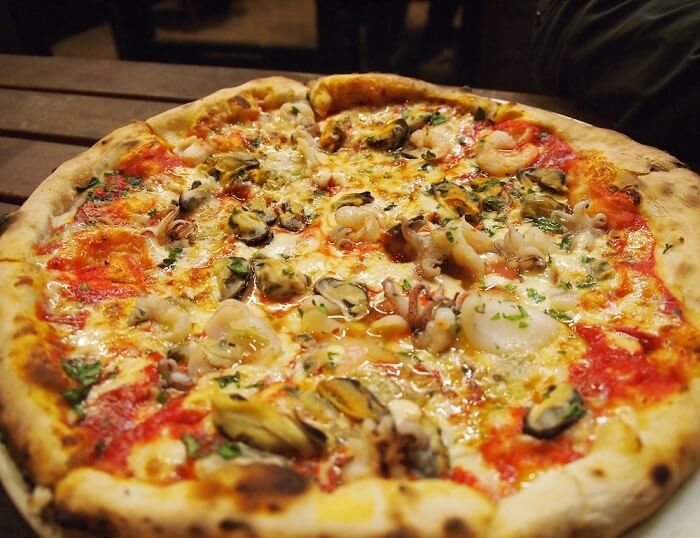 And as with any pastime, pizza-making involves a bit of trial and error. Mistakes and all, the whole process – along with getting to enjoy the final result – is all part of the fun.
Neapolitan pizza dough recipe:
450g flour (ideally 00, but can use 0 or 1)
300ml cold tap water
3g fresh brewer's yeast
9g salt
In a large bowl, dissolve the yeast in the cold tap water, and then mix in about two-thirds of the flour with a big spoon until a creamy consistency is formed. Mix in the salt, and then the remaining flour a little bit at a time. Continue to mix until all the flour has been absorbed.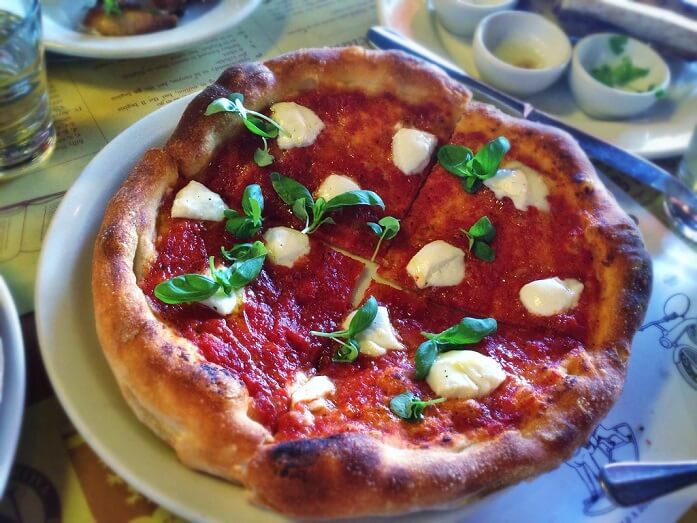 Knead energetically with your hands by folding the dough and pushing it inwards. When the dough is smooth and no longer has lumps, let it rest for 10-15 minutes. Dust the dough with flour, place it on a table and then give it a few folds, forming it into a spherical shape until it's firm and elastic. Place dough inside an oiled baking tin and cover, and then allow it to rest and rise for 7-8 hours at room temperature.
Place dough onto a round sheet pan that's been lightly greased with olive oil, and lightly press it with your fingertips until the classical, flat-and-round pizza shape is formed (or into a square if using a square-shaped pan). It should be no more than 3mm thick. Cover and let rest for another 3 hours. Add tomatoes (or tomato puree) as desired onto the flattened dough, and put pizza on the base of the oven, baking at 250-280°C for 5-6 minutes. Move pizza to the top rack of the oven and bake for another 6-8 minutes, adding drained mozzarella (if using) only in the last 3-4 minutes. Other ingredients such as extra virgin olive oil and basil should be added at the end of cooking.