Love BBQ? I am sure all of us do. But what if I promise to provide you some juicy barbecue delights in picturesque surroundings? Well, Joe's Backyard is that place in Dubai. It is a perfect combination of sizzling barbeque dishes that you can eat while enjoying the panoramic views from the 19th floor! Sounds interesting? Hop on to read more, what all this place has to offer!
The Place And The Setting
Dubai, especially at night, is a spectacular sight to see. And, sitting at Joe's Backyard, you will definitely drink into its magnificence. Just place your order and enjoy the panoramic view of the city!
Sunsets with the clear Dubai skyline and the Burj Khalifa are a must-watch from Joe's.
Need some more dose of entertainment? Here's DJ too. You can dance with your friends and loved ones to some spectacular music.
The Best Items At Joe's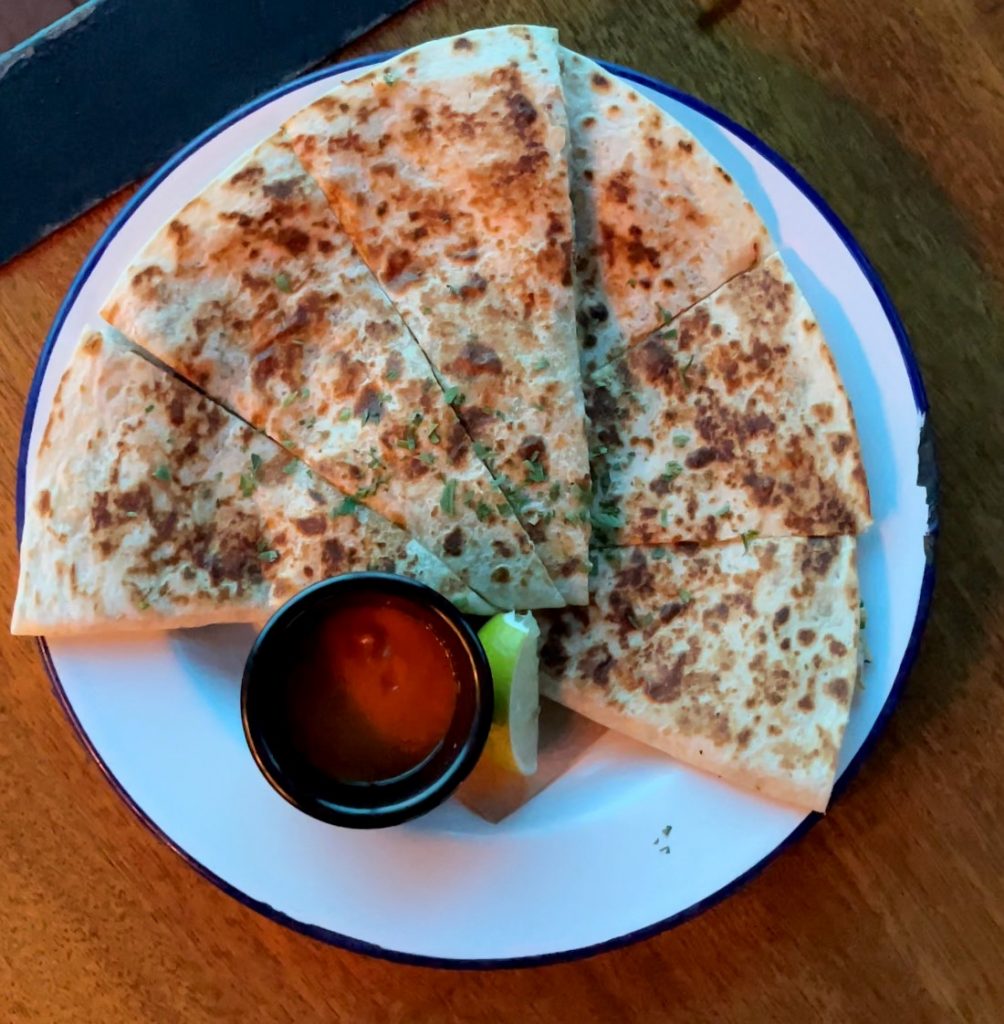 Joe's serves the best BBQ dishes that come with various varieties of sauces. It brings in flame-grilled luscious dishes from across the world. In fact, the entire menu they serve is out of the world. Confused about what to eat? Sides, Grills, Desserts, Booze- Joe's Backyard has it all.
Booze: The Party Starts With Booze, Doesn't It?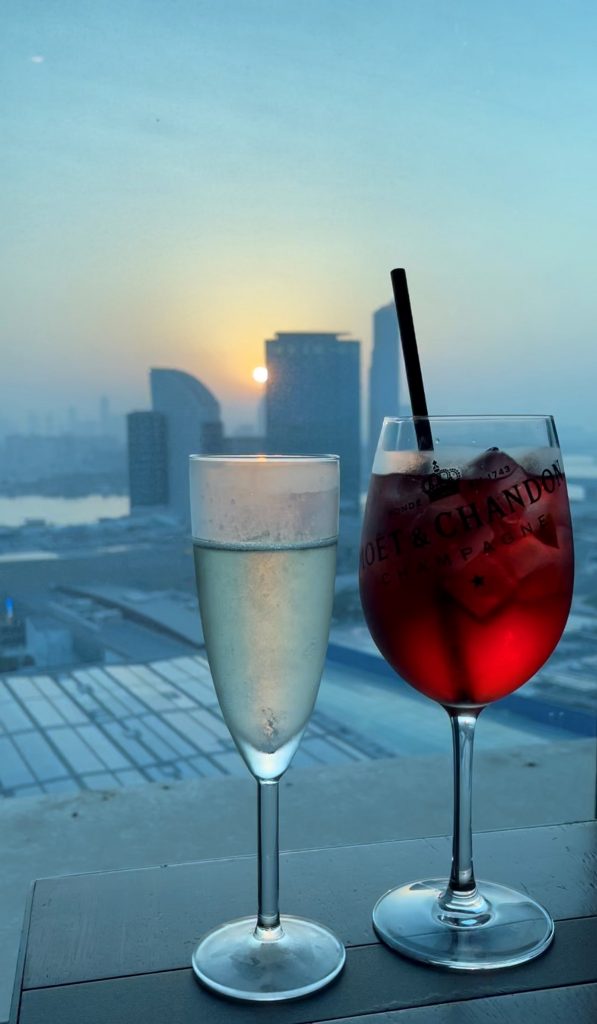 To put you in the mood, Joe's offers a huge variety from Beers, Wines, Cocktails and Spirits to pick from
For Simple Starters, Check:
if you'd like a sure-shot start, then begin with its amazing starters! Among all from the menu, BBQ chicken wings are a much-loved choice at Joe's Backyard, and a must try too. Other than that, Chicken Quesadillas is also a must-try. Dive into the divine taste of these Quesadillas and relish them
From The Food On Fire, Check:
The delicious picks right from the fire are Pan Seared Salmon and Grilled Chicken. You won't be able to resist the temptation of savoring them. The very aroma of charcoal is sure to take you to a different level altogether of enjoying BBQ.
Need Something On The Side?
Try the sumptuous Baked Mac & Cheese. Yes, it isn't fried but baked. And, not to mention- too yummy. You will have fun eating a Mac in it's healthier version.
What's For Dessert Then?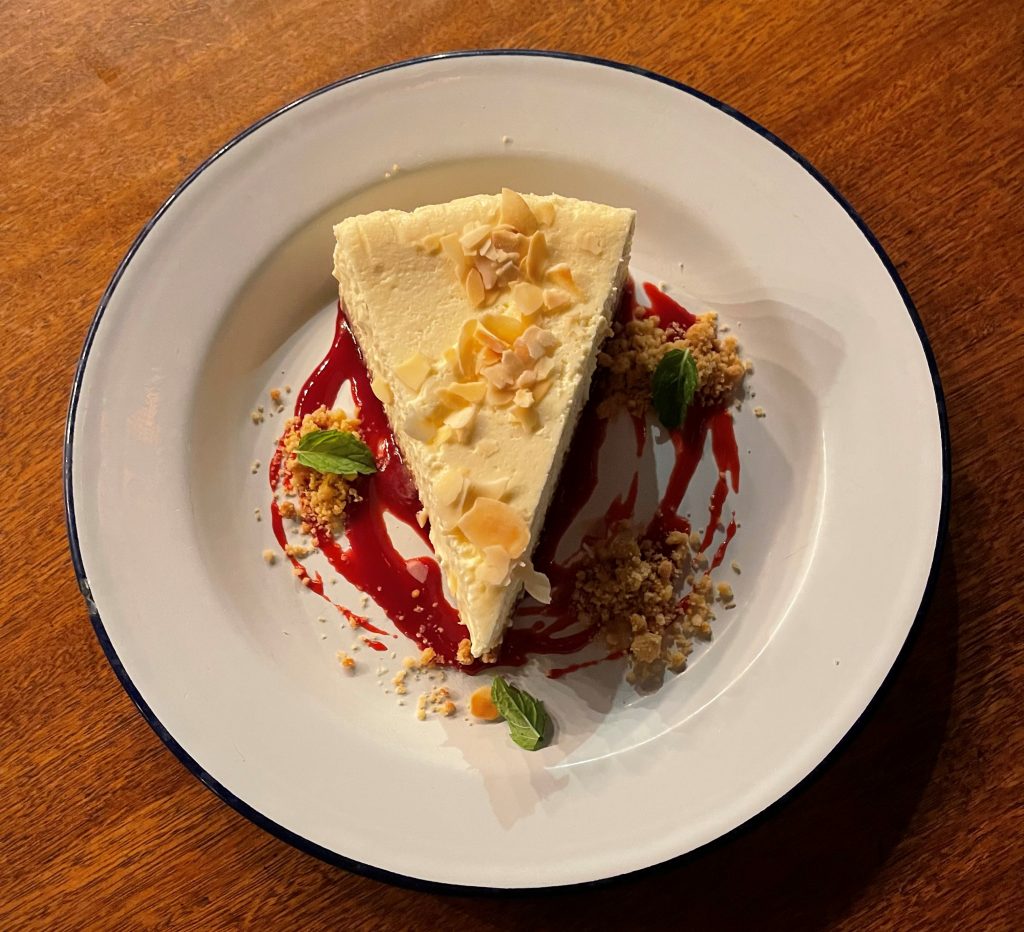 Like the food and the BBQ, you are also going to be amazed by mouth-watering desserts. As a recommendation, you should try Joe's Cheesecake. It is surely going to be a winning dish in desserts.
For The Health Conscious Eaters?
For those looking for a healthy meal, Joe's backyard has a huge variety of Greens and Salads to pick from.
With such excellent food and view, you are going to give your soul a surprise.
Offers:
Happy Hours: 5 PM to 8 PM every day with special Beverage Menu with Discounted prices
Blooze Mondays: From 5 PM onwards. Selected Discounted Beverages.
The Girls Club: 8 PM to 12 AM. Tuesdays bring Ladies Night at Joe's Backyard. Yup, ladies can enjoy Selected Beverages (including sparkling) with a 3-course meal only for AED 149!
Caribbean Night Dinner: Thursdays 9 PM to 12 AM. 3-Course Meal with 4 Selected Beverages just for Rs AED 210. And, for unlimited beverages, just add another AED 70!
Joe's Friday Lunch: 1.30 PM – 4.30 PM. Enjoy unlimited food plus beverages just for AED 275.
Saturday Hubble Bubble: Lunch or Dinner 3-Course Meal with 4 Drinks and Shisha just for AED 199. And the same with unlimited drinks for AED 395.
Parting Words
Joe's can be a great place for a fun night out with family or friends. Your taste buds are sure to thank you for visiting here.
Why not tell your friends too about Joe's? Share this blog. Happy eating!