With pubs and bars opening around the world, firm measures have been put in place to keep people safe, whether it be one-way systems, perspex screens between tables, or the ability to order from your phone.
Keeping social distancing rules intact amid the coronavirus pandemic, some restaurant and bar owners in Florence, Italy, have now revived a medieval tradition to keep their businesses running.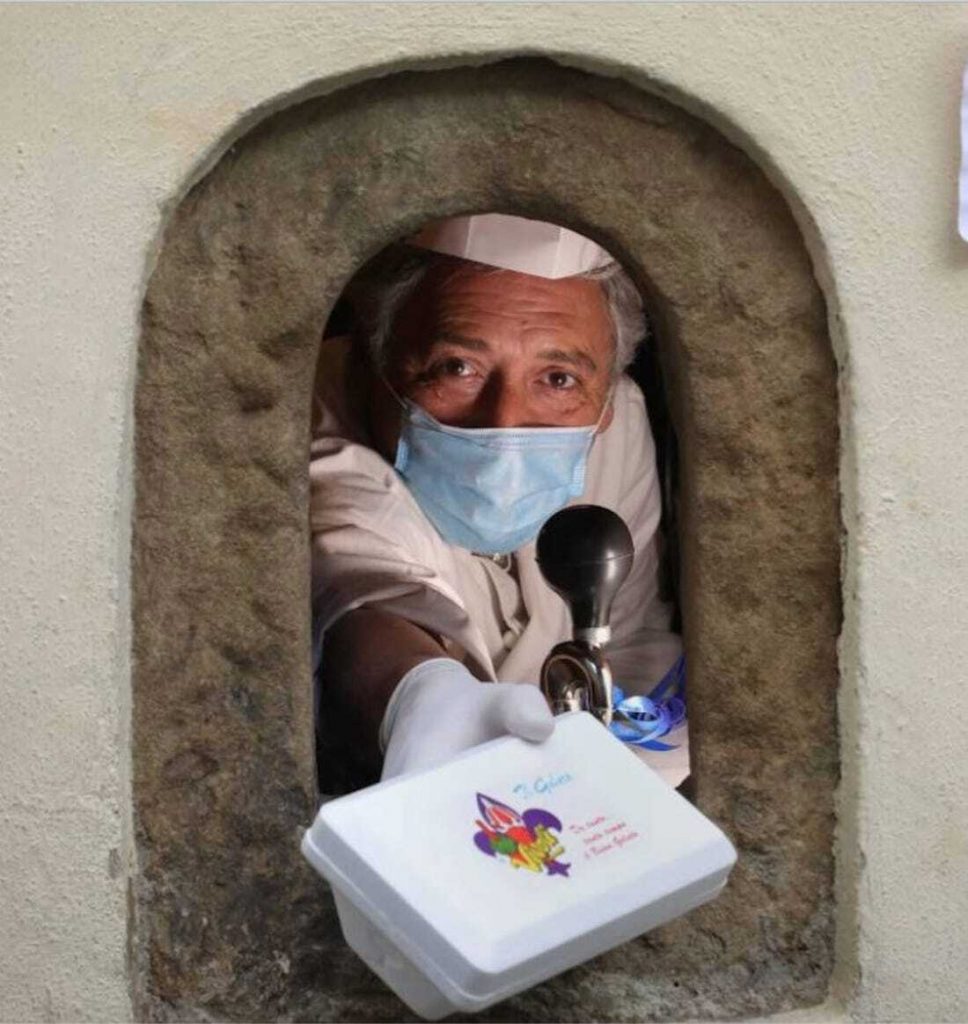 According to Florence's Wine Window Association, a handful of "wine windows" have opened across the city. These are little hatches carved into concrete walls of wineries and shops, through which one can serve drinks from a distance.
Their inception can be traced back to the 1600s due to the impact of the Italian Plague, which claimed around one million lives. During the time, sellers realized the importance of self-isolation and started using hatches.
Instead of taking payment by hand, they would extend a metal pallet through the window and then disinfect with vinegar. Until now, wine windows were usually spotted in old palaces and noble households.
Wine windows are a significant aspect of Florence and Tuscany's architecture, with more than 150 scattered across the former's walls alone.
The association's president Matteo Faglia told Insider, "People could knock on the little wooden shutters and have their bottles filled directly from the Antinori, Frescobaldi, and Ricasoli families, who still produce some of Italy's best-known wine today."
Italy has been particularly afflicted by the pandemic, with more than 249,000 confirmed cases and 35,187 deaths. However, the country has been on the mend, with spirits lifting through balcony opera singers and now, archaic ways to have a glass of vino.
"During this time, some enterprising Florentine Wine Window owners have turned back the clock and are using their Wine Windows to dispense glasses of wine, cups of coffee, drinks, sandwiches, and ice cream — all germ-free, contactless!" reads the official website of Wine Window Association.
For similar articles, click here.