Bur Dubai is a historical place of Dubai. And, not just historical, it is immensely beautiful.  And being in a place like this, calls for celebration. Thus, enjoy spending an unprecedented time in Bur Dubai while being enthralled in its ambience, scenery and especially, great food. Thus, here are the best restaurants in Bur Dubai which you can readily visit,  relish the deliciousness and get mesmerized by the vistas.
Best restaurants in Bur Dubai
Enjoy the exquisite range of Japanese cuisine prepared for you by the most talented and renowned Japanese chefs at this place. Well, the name of this restaurant is TOMO, which translates to 'long-time friend'. And, the name of this restaurant reflects what this place aims to cater to you. The ambience is perfect for meeting with your friends and relishing the most sumptuous Japanese dishes over a heartfelt and lively conversation. Thus, a warm environment, homely ambience and best quality Japanese food is what you can expect from this amazing restaurant at Bur Dubai.
Venue: Exit 56 – Umm Hurair 2 – Dubai
Time: 12.30 pm- 3.30 pm and 6.30 pm- 12 am
You will be enjoying the essence of the historical Dubai at Arabian Tea House. You will find yourself lost in the magically-flavoured tea. And then you will be blessing your taste buds with the most authentic Arabian-style dishes. Just like Bur Dubai is a historical part of the city Dubai, this restaurant, too, serves you with the evolution of taste and sumptuousness of Dubai. The interior of this place is unique and enthralling. With the charming ambience of being in a historical place, you will find spending time in this restaurant absolute bliss!
Venue: Bastakiya Opposite Musalla Post Office – Al Fahidi St – Bur Dubai – Al Fahidi
Time: 7.30 pm- 11pm
With the lip-smacking Indian and Italian cuisines, this place is undoubtedly one of the most beautiful and delicious restaurants of Bur Dubai. The soothing ambience gives you the perfect atmosphere to perfectly relish all the fantastically made and served dishes. Be it your plan for lunch, dinner or brunch, this place will cater to you most ideally and serve you with the most friendly and amiable environment. Thus, pleasure yourself by visiting this restaurant and fancying the delicious Indian and Italian dishes.
Venue: Shop 2A, Al Rafaa C Building, Opp Aster Hospital – Kuwait St
Time: 12 pm- 3.30 pm and 6.30 pm- 11.30 pm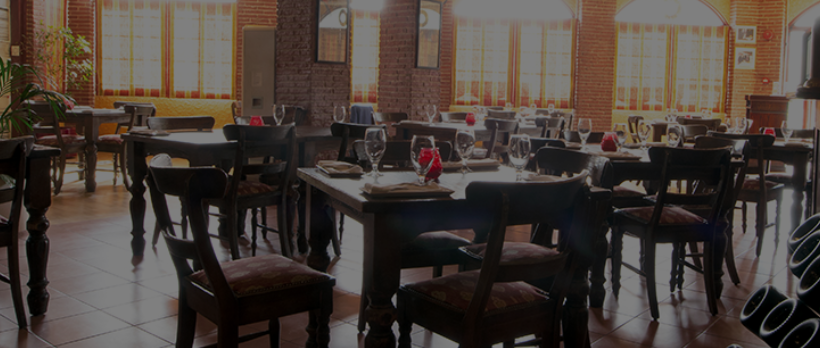 Enjoy the best quality Spanish cuisine in this Spanish restaurant of Bur Dubai. It has a fantastic selection of regional speciality dishes of Spain that will leave you craving for it more and more. Along with the al-fresco dining, the ambience is indeed wonderful and filled with heavenly warmth. Every second you spend at this place will prove to be appositely blissful, and the Spanish delicacies will undoubtedly have a special place on your craving list.
Venue: Opposite WAFU Main Entrance – 1st floor, Pyramids Building – Oud Metha Rd
Time: 1 pm- 1 am
If you have been taking a stroll in the historical lanes of Al Fahidi Historical Neighbourhood, then Bastakiah Nights will indeed make your stroll complete and impeccably memorable. It has an ambience that resonates with the historical aspects of the place. You will find yourself in some other genre while you visit this place. And the place serves you heavenly delicious authentic middle-eastern dishes. And when the historical ambience and traditional authentic middle-eastern cuisine blends, it forms nothing but a glimpse of majestic old Dubai for you to cherish and relish.
Venue: BASTAKIA NIGHTS RESTAURANT – Building # 2,Al Fahidi Street,12th Street, Historical Bathakiya
Time: 9 am- 11.30 pm; while on Sundays and Mondays it is from 8 am- 11 pm
These are the best restaurants in Bur Dubai that impeccably amalgamate the delectable tastes and deliciousness and the ambience of the best of Dubai. So, visit these places to enjoy and revere the grandeur of Bur Dubai.