Pasta lovers,  may I present to you, the Egyptian version of Pastitsio. One of life's true pleasures, comfort food that only pasta lovers will appreciate.
Layers of pasta and – a little tangy – ground chicken stacked together then topped with thick, brown, and bubbly bechamel sauce that is not runny but not dry too. What else can you look for?!!. This is a very common dish in Egyptian banquets, especially on holidays.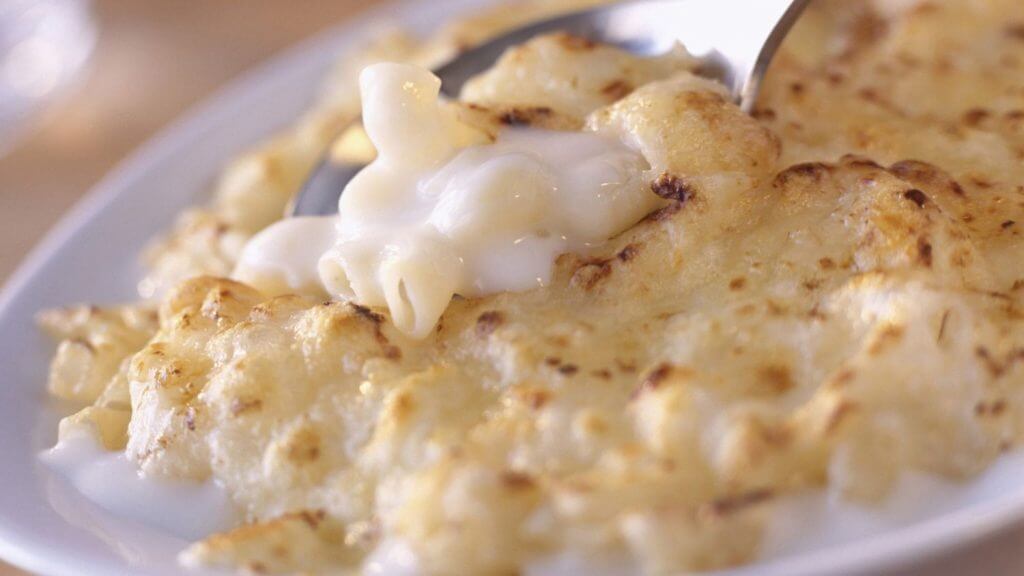 Ingredients
A pack of pasta
4 cups of milk
Cream cup
1/2 cup mozzarella
One onion, chopped
3/4 kilo issuance chicken cut into slices
4 tablespoons of rusk
4 tablespoons butter
2 garlic cloves, crushed
3 tablespoons of flour
A tablespoon of starch
Salt
Black pepper
How to prepare
To make the bechamel, melt the butter in a saucepan over low heat.
Add flour and starch and stir well for 5 minutes.
Add the milk gradually and keep stirring.
After the consistency becomes thick, add salt and pepper and stir a little.
To prepare the pasta, in a saucepan, boil the pasta half-boiled.
Drain the pasta and set aside.
In another saucepan, put a little oil, garlic, and stir.
Add the chicken and stir until it is completely cooked, then season with salt and pepper.
In a tray, put a number of boiled noodles, add a cup of bechamel, and stir well.
Add a layer of chicken, then a little bechamel, then a layer of pasta.
Top with béchamel, then cream and mozzarella, and sprinkle with rusk.
Place the pasta tray with bechamel in the oven until browned, then serve.