Fish is considered one of the most delicious and healthy foods, as it contains nutrients and benefits to the body. Therefore, we present the method of preparing the fillet fish in more than one different method. You can prepare it indoors, with the lowest costs and ingredients.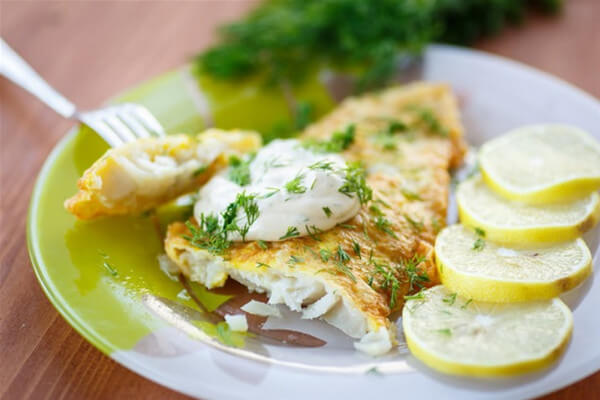 How to prepare grilled fillet fish with vegetables:
Ingredients
Half a kilogram of fillet fish.
A grain cut into small squares of yellow capsicum.
A grain cut into small cubes of red capsicum.
A grain cut into squares of green capsicum.
Half a cup of sliced ​​mushrooms.
Two grains of chopped carrots.
Onion cut into cubes.
A head of garlic, sliced. A teaspoon of sugar.
Two tablespoons of ketchup and vegetable oil.
Salt and black pepper.
Half a grain of lemon.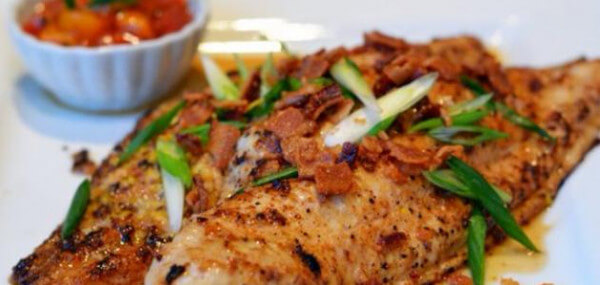 How to prepare
We season the fish with lemon, salt, pepper, and half the amount of chopped garlic. We put the marinated fish in an oven tray, pour half a cup of water on it, and leave it for half an hour at 180 degrees Celsius.
Heat the oil in a deep saucepan, add the onion slices and garlic, and stir well until it wilts and changes color. Add green, yellow, and red peppers to the onion and withered garlic, and stir well.
Add the mushrooms to the previous ingredients, and stir the mixture well. Add sugar, ketchup, salt, and pepper with half a cup of water to the previous mixture, and let it boil for ten minutes, then remove it from the heat.
Take out the fish tray from the oven, and pour the vegetable mixture on top. We put the tray again into the oven and leave it for another half hour at the same temperature.
Fried fish fillet
Seafood lovers, who like to eat fish of all kinds because of its many benefits. If you are a fan of fish fried, here's how to prepare the fish fillet.
Ingredients
400 g fish fillet
2 rusk cups
A cup of flour
2 eggs
black pepper
Salt, to taste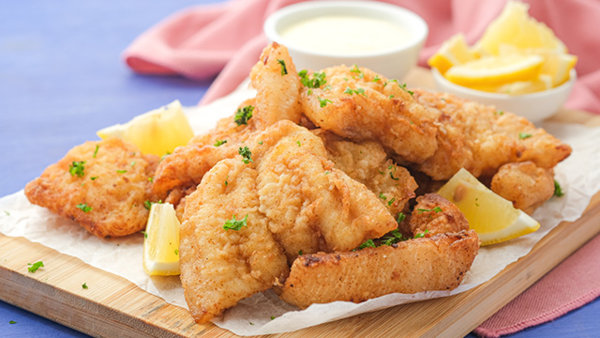 How to prepare
In a large bowl, put the flour with a little salt and black pepper.
Whisk the eggs in a bowl.
Put the rusk on a third plate.
Cut the fish in the form of fingers, then dip them one by one with flour, then eggs and rusk.
Heat oil on the fire, and put the fish fillet pieces until browned.
Strain the fish pieces from the oil, then serve.