Rice and chicken are among the most delicious Lebanese dishes and are rich in nutrients and beneficial ingredients for the body, such as protein, manganese, zinc and vitamins B3 , B12, B6 . Methods for preparing this dish differ, but the flavor remains the same. So we will learn how to prepare it in a healthy way and with a few calories.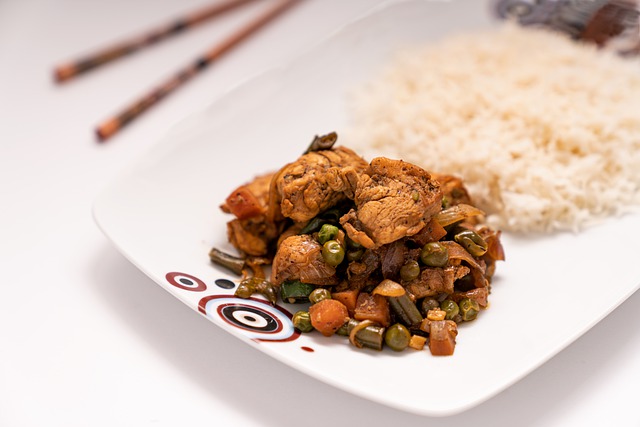 Nutritional information per share:
calories: 3 9 0 kcal
Cholesterol: 8 0 mg
fat: 6 g
carbohydrates: 4 9 g
protein: 3 5 g
food: fiber 2 g
Cooking time:
4 0 minutes.
Quantity:
5 servings
Ingredients:
1 envelope minced meat and cooked
1 1 / 2   cup rice Long, washroom and drained
3 cups chicken broth
1 teaspoon salt
1 teaspoon cinnamon soft
1 teaspoon seasoning sweet
For the sauce:
2 cups chicken broth 
1 tablespoon starch
1 teaspoon salt
1 teaspoon cinnamon soft
1 teaspoon seasoning sweet
500g chicken breasts boiled
2 tablespoons pine nuts toasted
Preparation:
The meat is placed in a deep bowl and stir the fire for a minute. Add the rice and stir for two minutes. 
Add the chicken broth and the spices and leave the mixture on a strong heat until it starts to boil.
Cover the bowl and leave it on low heat for 3 0 minutes without stirring at all or until it is empty of water. 
Pour rice into a serving bowl. 
Mix the amounts of the sauce on cold and put the mixture on the fire. Stir constantly until thickened.
Cut the chicken and arrange on top of the rice. 
Add the sauce to taste and decorate the plate with pine nuts.