Spices not only add flavor to food, but also give many nutrients. Using some types of spices in small amounts gives the body various benefits. Another advantage of spices is that their flavor and aroma reduce the need to use salt, fat, and sugar, and they also increase the feeling of satiety, which reduces the possibility of overeating.
To use spices properly, here is some helpful information.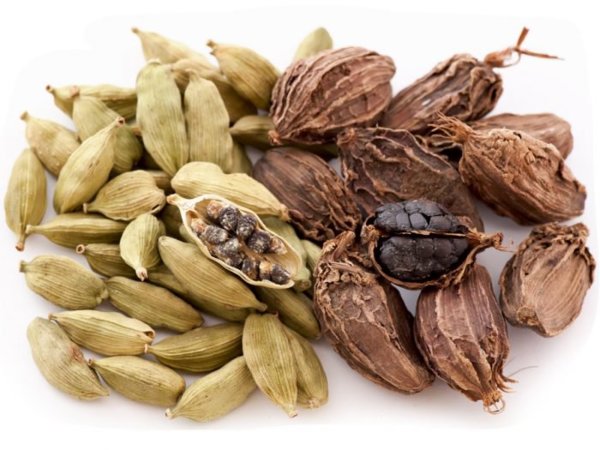 Cardamom
There are two types of cardamom used in Indian cuisine, green and black. The green is the most common cardamom and is used in everything from spice blends to Indian desserts. Green cardamom can be mixed without grinding when making spice mixes, such as Garam Masala, but when used in desserts, the fragrant black seeds should be removed from the packaging and crushed gently before use.
Black cardamom is strong and smoky in color and should be used with great care. Usually only seeds are used, and if the entire century is used it is best to remove it from the plate before serving as it has a very spicy flavor when bitten.
Nutmeg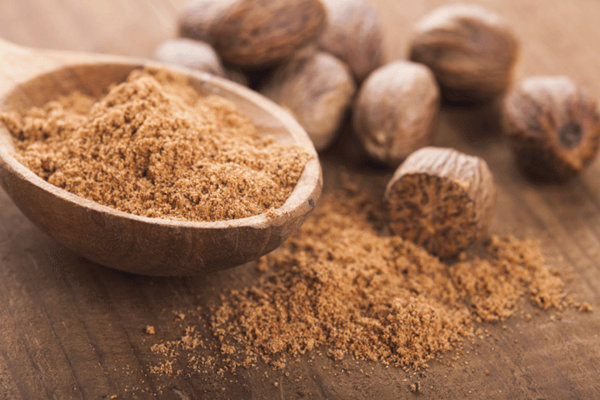 Nutmeg and its peel are used a lot in Indian cuisine, and the peel is dark red. Fresh nutmeg is processed by removing the thick outer flesh coating and then displacing the red inner skin. It has a tough outer covering that must be broken before spraying. The crust of the nutmeg after drying turns golden orange and adds a warm flavor to the food. It is used in the manufacture of some baked goods, pies, sweets, food sauces, and in seasoning meats and poultry prepared for grilling. Once dried nutmeg has an unlimited shelf life, so it is recommended to buy it as a whole grain and then sprinkle it as needed in dishes. The nutmeg does not need to be roasted before mixing it with the spices as roasting ruins its delicate flavor.
Mustard seeds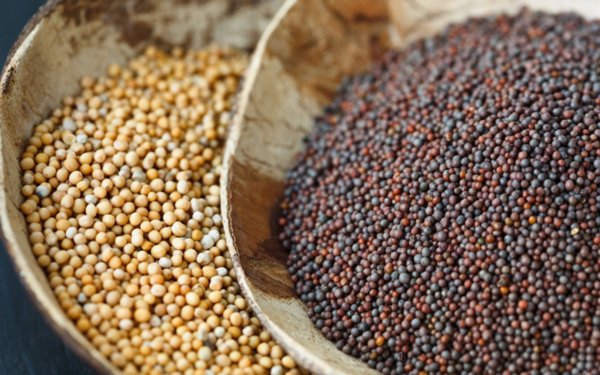 Mustard seeds come in yellow, black, or brown colors and are used interchangeably in Indian cuisine. The flavor of mustard seeds appears when crushed or cooked in oil. Its distinct flavor is a key ingredient in curry seasoning and curry powder, and mustard oil is commonly used in northern India.
The Fenugreek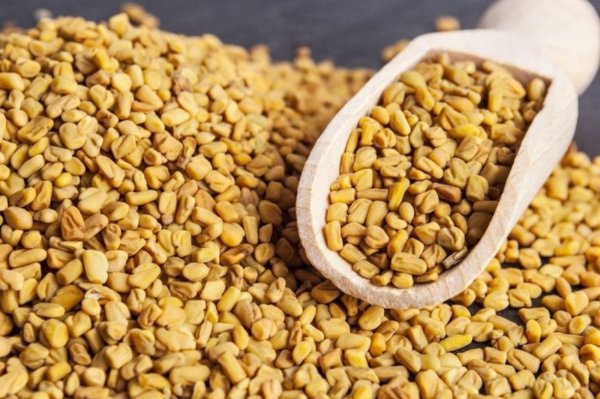 Fenugreek is the primary spice that gives curry powder its distinct flavor and aroma, and its seeds have a yellowish color that resembles small grains of wheat. Fenugreek leaves are also dried and used as a seasoning (which is usually called kasuri methi), which gives the famous Indian butter chicken dish its distinctive flavor. Fenugreek seeds have a strong aroma, so they should be used with care, similar to a clove. It is also used in traditional medicine, and also to make fake maple syrup.
Saffron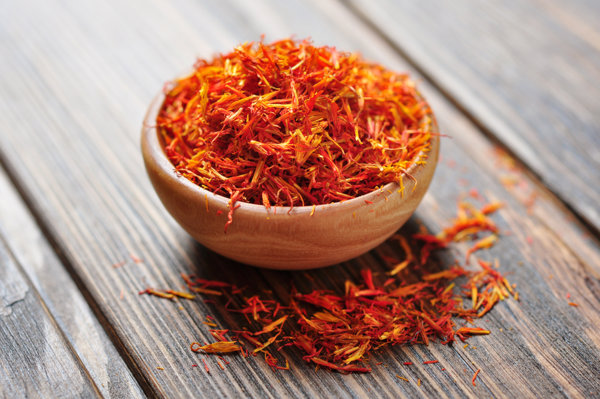 Saffron is the most expensive spice in the world, and a gram of it is actually more valuable than a gram of gold, because it is the most labor-intensive spice among all the spices. The dark red color saffron is considered the best type of saffron and comes from Kashmir, Iran and Spain. The fresher the saffron, the deeper its color. Saffron is distinguished by its very unique flavor, as everyone experiences different aspects of its aromatic flavor. It is an intense spice and is used in small quantities, and is usually dissolved in milk or warm water before adding it to dishes. Saffron is used in bakery, cheese, desserts, meat dishes and soups, saffron is used in India, Iran and Spain as a condiment for rice.