People who love fish definitely don't know how to control their cravings. To satiate their tooth for fish, Dubai brings some of the best fish restaurants in Dubai. Here are some of the best restaurants for fish you got to go then.
Ibn Albahr
This is one of the most popular fish restaurants in Dubai for many reasons. One of the core reasons is the ultimate seafood and mouth-watering fish delicacies. Here people are more fond of fish starters giving you the best varieties of fishes in town. Local fish, lobsters, prawns are made out to be totally worth every penny. With this, the refined ambience and beach faces of Palm Jumeirah add to the mood.
Link: http://www.ibnalbahr.me/
Venue: Club Vista Mare
Time: noon to night
Ossiano
Ossiano fish restaurant in Dubai is by far the best for serving total justice to fish food. It all begins with an ambience with a giant fish tank which turns on the mood to have fish. Step in and experience some amazing and super-fresh fishes that are not just delicious but presentable. The fine presentation makes the food picture-ready before jumping into it. Moreover, it involves beautiful family dining which makes it a perfect ambience to throw parties.
Link: http://www.atlantis.com/dubai
Venue: Atlantis the Palm, Palm Jumeirah
Time: 6:30 pm to 10:30 pm
Hook & Cook
What do you expect when you talk about a fish restaurant in Dubai? It is about fish food, food quantity and ambience right? Hook and Cook serve it all. You will get delicious fried fish varieties, pasta with seafood add ons, drinks and total freshness. Sit back, relax and enjoy an eve full of proteins with the stunning menu and delicacies. The best part is the wholesome quantity that can fill a persons stomach and heart.
Link: http://www.hookncook.ae/
Venue: The Pointe, Palm Jumeirah
Noepe
This place is prominently known for its amazing servings. The entire menu is inspired by California and Nikkei. Hop in and savour the freshness of seafood involving fishes (especially shellfish) and lobsters. With this, the ambience is also created with a happening interior and picture-perfect exterior. Enjoy the scenic views outside and a fantastic view right on your plate.
Link: http://www.hyattrestaurants.com/
Venue: Park Hyatt, Dubai
Time: 5pm to 2am
Pierchic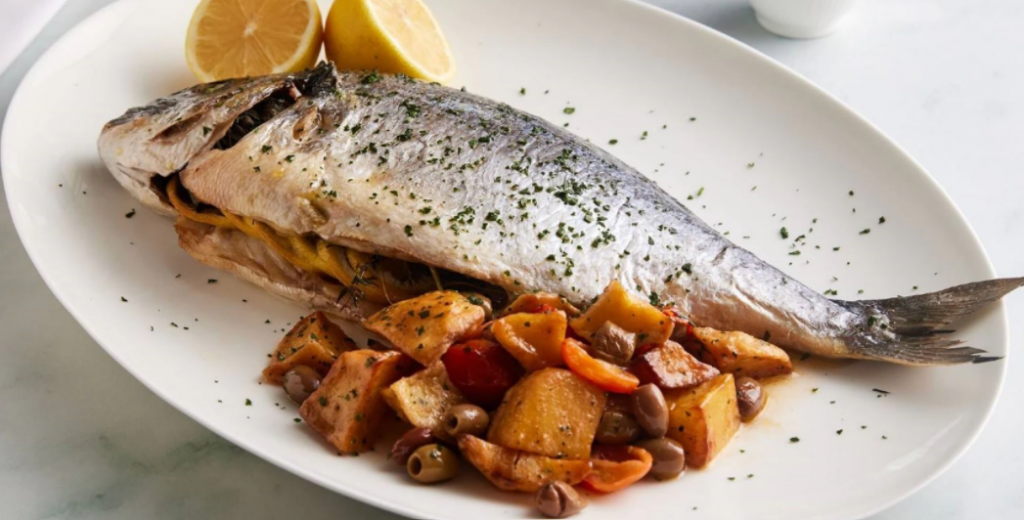 When it comes to ultimate fish food, then Pierchic is definitely not to be missed. This place firstly gives you a variety of fish dishes with an overloaded menu and out of the box dishes. Not only this, but the venue is equally happening. The restaurant is located near Burj Al Arab Jumeirah, giving you a fantastic view, while you can fill your table with soups, salads and ultimate fish fries.
Venue: Jumeirah Al Qasr
Time: 1 pm till midnight
These are some of the must-go fish restaurants in Dubai for some mouth-watering fish dishes. Definitely a must go.