If you've ever been to Italy, you've probably experienced delicious desserts. And you might assume that the only reason it looked richer and more flavorful than ice cream at home was that you were enjoying it at the foot of the Spanish Steps in Rome, rather than the couch at home.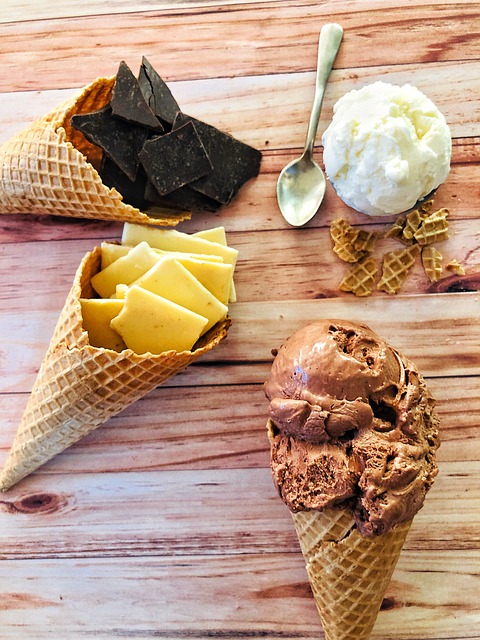 But there are actually some major differences between gelato and ice cream
The difference between ice cream and gelato can be difficult at first glance. Is one more intense than the other? Are they served in different cones? Or are they slightly different teaspoons? Is gelato just ice cream for someone in a fun hat?
The answers to these questions are explicit and not explicit at the same time, depending on where you get your frozen candy, regardless of how sweet they both taste!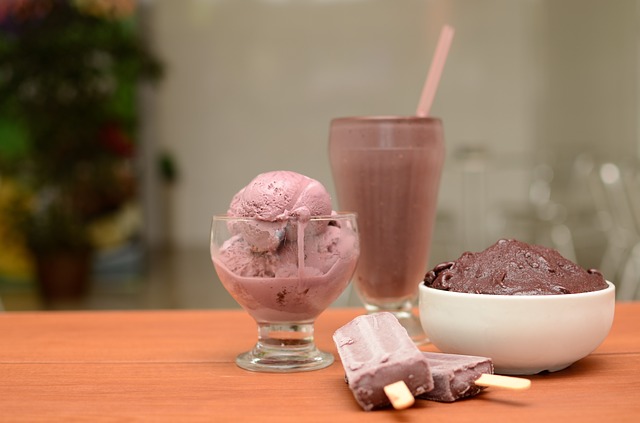 In fact, ice cream and gelato share many more similarities than differences, as they are both made from a mixture of dairy products, sugar, and flavorings. However, it is the types of ingredients, their proportions, and how to stir and blend them that distinguish one from the other.
What is the difference between ice cream and gelato?
It is worth noting that ice cream sold in regular stores contains a minimum milk fat of 10% or more, while gelato often contains much less fat, usually less than 10%. 
Also, ice cream contains more cream compared to gelato made in the Italian way, which is generally made from milk. This increases the fat content of the ice cream.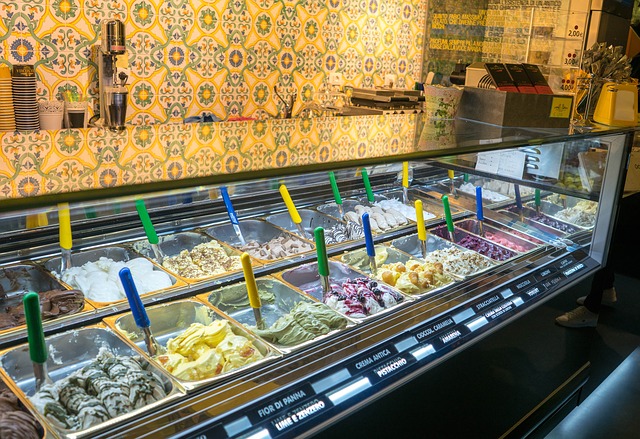 Also, preparing ice cream requires adding egg yolks (by no more than 1.4% depending on the weight of the ice cream piece), unlike gelato, which does not use egg yolks in preparing it.
However, it is paradoxical that ice cream can be prepared without eggs, and gelato, of course, can be prepared often using eggs, meaning that the presence of egg yolks does not necessitate an automatic differentiation between the frozen dessert being "ice cream" or "gelato".
However, frozen desserts that contain more than 1.4% of egg yolks by weight are classified as "frozen custards," according to the FDA.
They also go through a different process of stirring and whipping. The frozen ice cream dessert beats more quickly and contains more air particles in the final product.
The gelato is beaten at a lower speed. Hence the final product is denser. That is why, along with the low-fat content of gelato.
Gelato is stored and served at temperatures above freezing temperatures than ice cream.
• Gelato tastes more intense than ice cream.
• Ice cream comes in different flavors such as chocolate, vanilla, strawberry, coffee, etc. Gelato also comes in different flavors like chocolate, hazelnut, chocolate, hazelnut, banana, etc.
Whatever your preference, both are very tasty desserts. You can choose ice cream for a hot day because it doesn't melt as quickly as gelato. Both will make your taste buds happy.