Korean brands have officially upped the standards for the global skin-care industry — and if we're being honest, our personal standards as well. For example, our skin has forever changed by double-cleansing. We gathered the most amazing Korean skincare products that are worth the hype –
1. COSRX Low pH Good Morning Gel Cleanser
Who doesn't want a good cleansing gel? What's nice about this product is that it makes the skin feel thoroughly cleansed. But never stripped. The cleanser has a key ingredient – BHA. It washes away all the impurities on your skin, and tea tree oil helps soothe irritated skin.
2. COSRX Acne Pimple Master Patch 240 Patches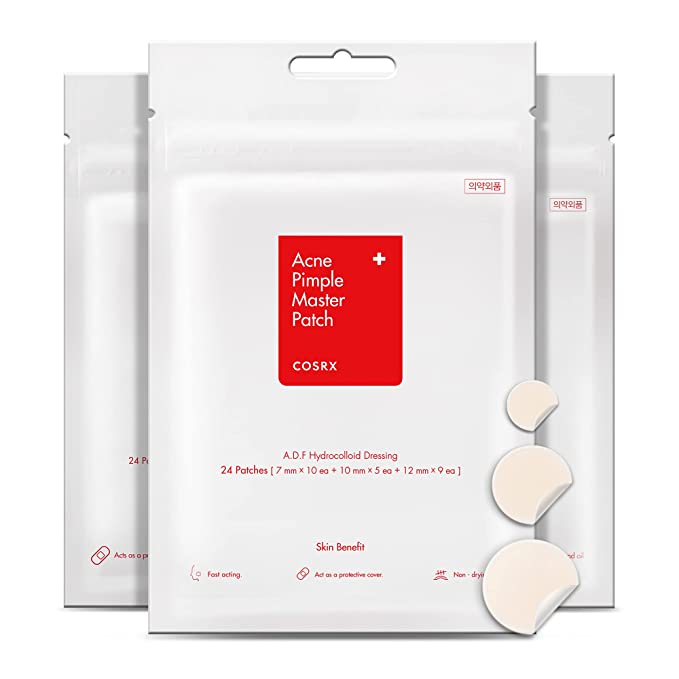 Adult acne is also a thing and due to the continued use of masks, we also have maskne. But this pimple patch by COSRX is magical. It has Hydrocolloid as an ingredient that calms down the redness and keeps skin moisturized to promote faster healing.
3. KLAIRS Freshly Juiced Vitamin Drop, 5%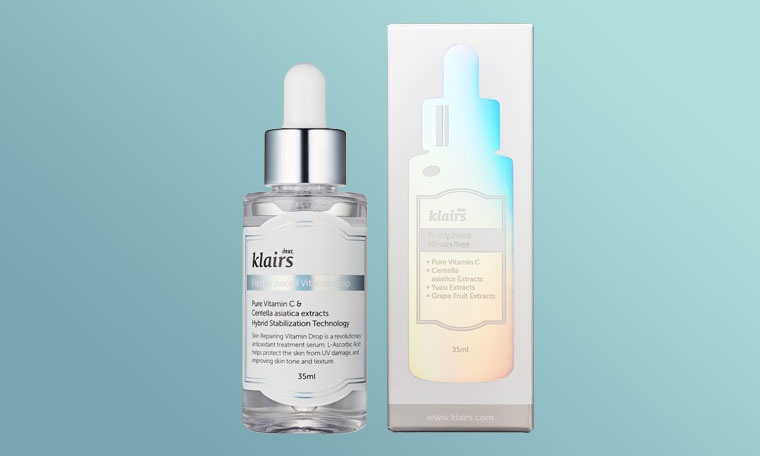 Klairs Freshly Juiced Vitamin Drop Serum is packed with vitamin C and therefore helps brighten your skin tone over time, fades brown spots, and prevents further pigmentation.
4. KLAIRS Freshly Juiced Vitamin E Mask, Moisturizer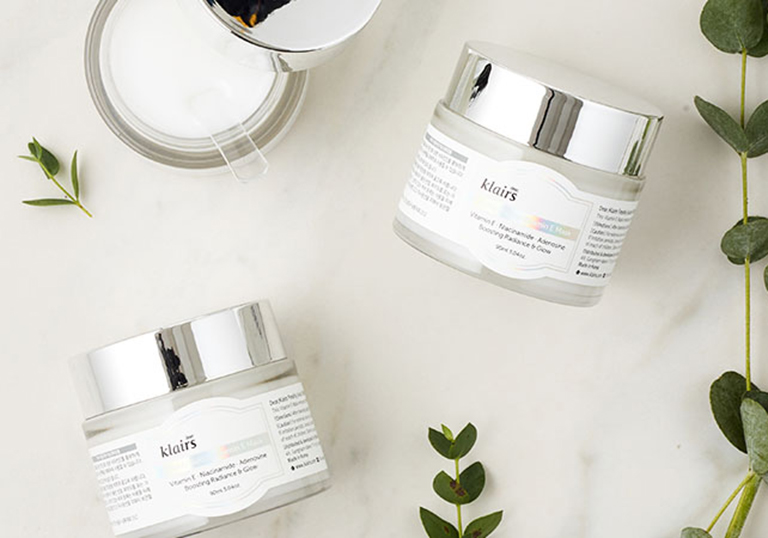 Works best if it is paired with the Vitamin C serum. It contains Vitamin E and Niacinamide which are excellent for rejuvenating effect. You will be able to immediately see the illuminating and firming effect the next day!
(You can mix Vit C with niacinamide but always do a patch test first)
5. I'M From Honey Mask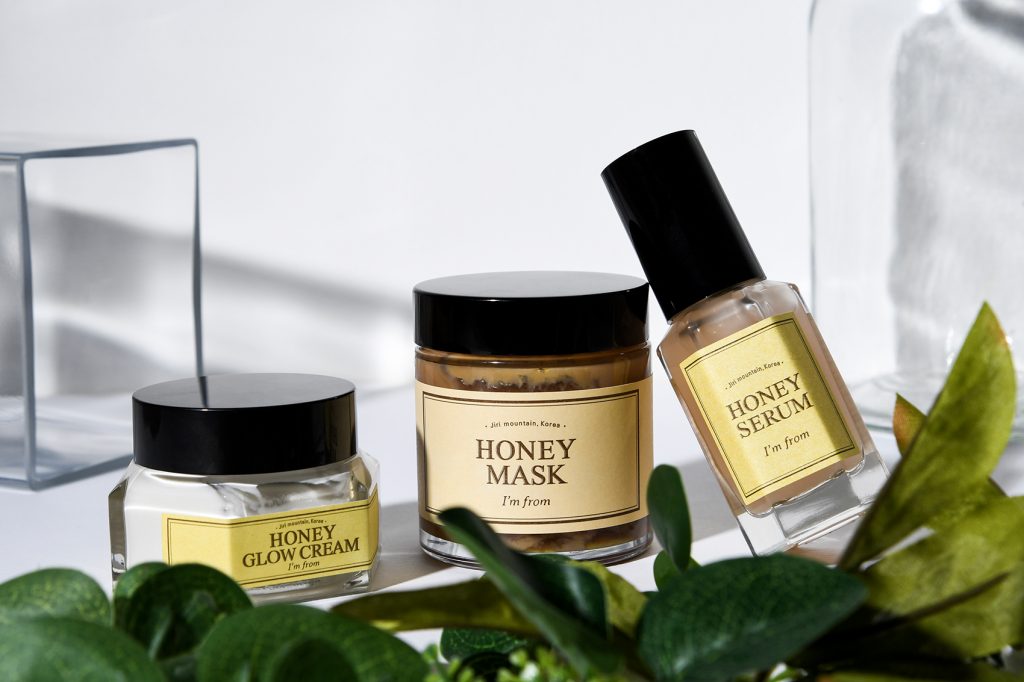 This mask is filled with the goodness of nature and your skin will feel so supple that you will thank us later. This mask is packed with honey, 38.7% to be exact, and it also contains propolis and bee venom for some extra bee goodness. It also has macadamia nut oil, shea butter, snail secretion filtrate and aloe to create a wonderfully hydrating concoction.
This is also perfect for acne-prone skin, as honey is antibacterial and antimicrobial, so it will fight acne-causing bacteria while providing hydration at the same time!
6. Laneige Lip Sleeping Mask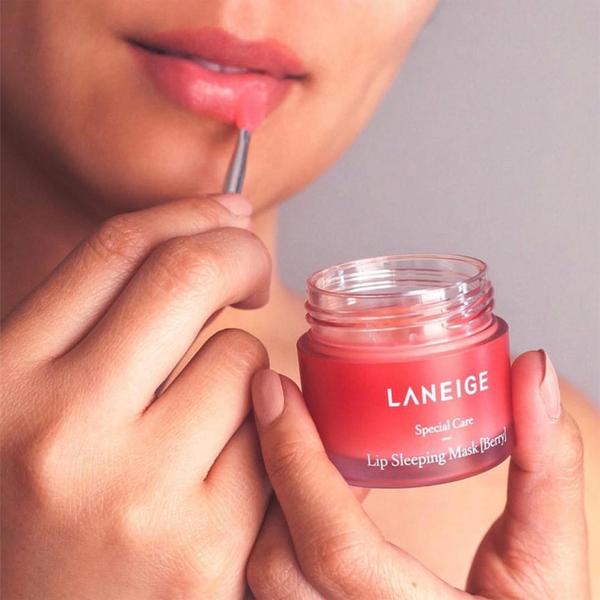 This lip sleeping mask has won multiple awards. It coats the cracked lips and you will wake up to a smooth and supple one! The deep conditioning balm melts away dead skin cells overnight, while simultaneously plumping them.
7.The Face Shop Rice Water Bright Light Cleansing Oil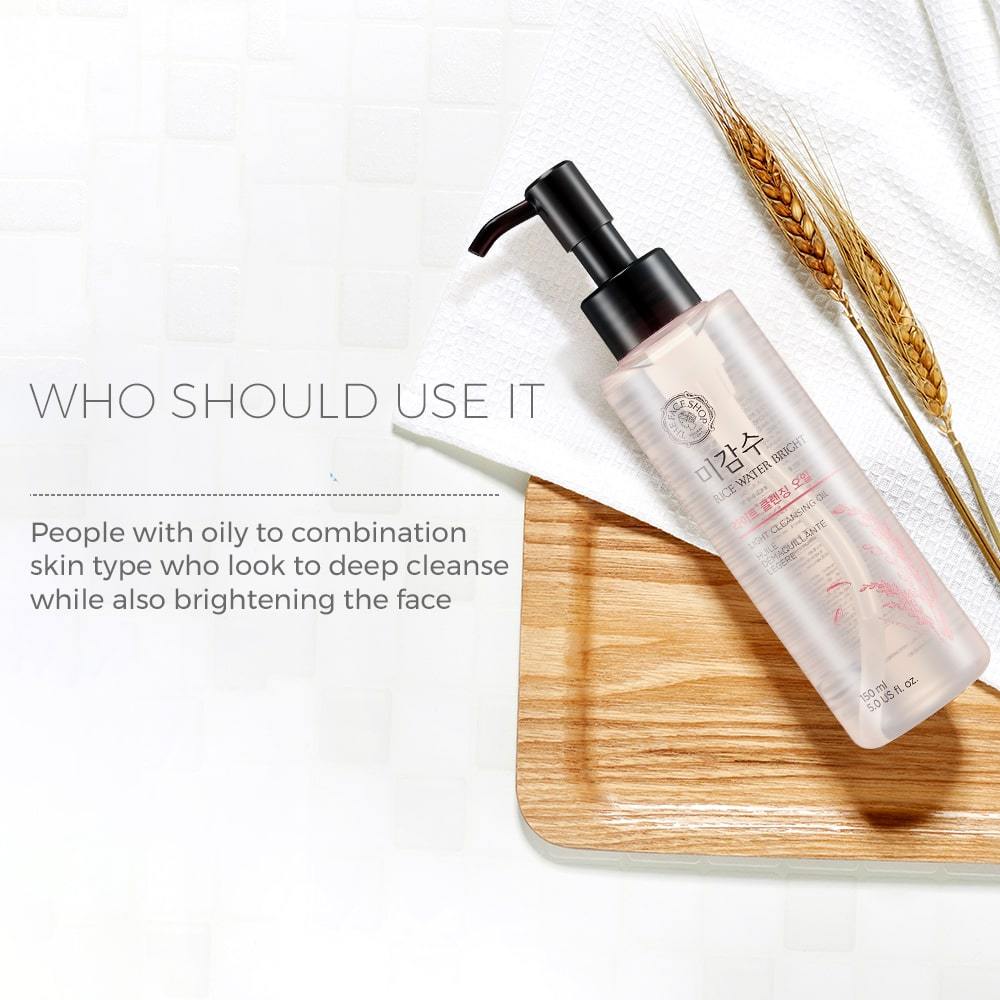 For a gentle makeup remover, consider this one by The Face Shop, which has a 4.4-star average rating from almost 6,000 Amazon shoppers. Because the product is enriched with vitamin B and minerals, it not only gently removes impurities but also helps calm irritated skin, according to the brand.
For best results, the dermatologists we spoke to advised applying the product to dry skin in a circular motion to dissolve makeup and then rinsing with water.
8.Peach & Lily Glass Skin Refining Serum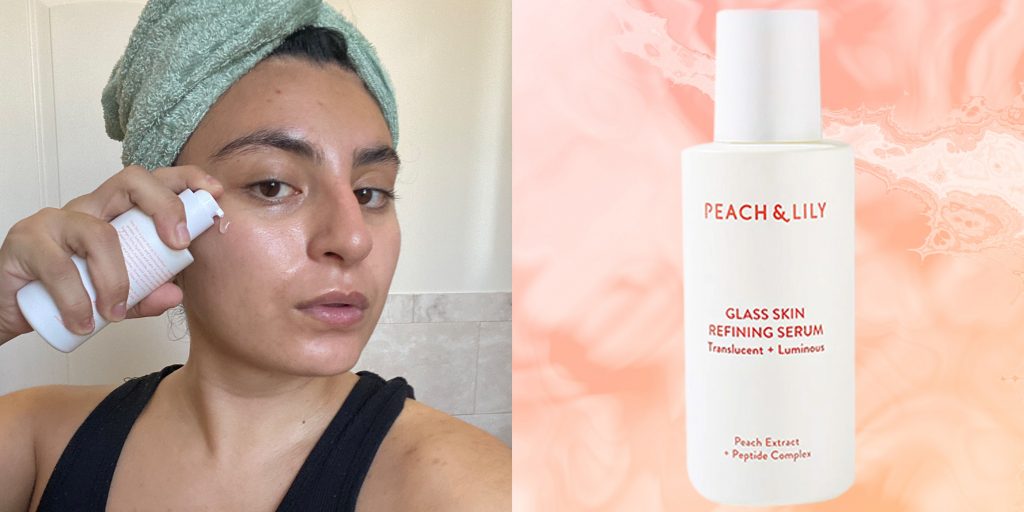 Treatments can be anything from serums and ampoules to boosters and they can treat anything from pigmentation and fine lines to dullness. Packed with niacinamide, hyaluronic acid and yam extract, this one by Peach & Lily treats dullness by hydrating the skin, according to the brand. The product is the first of its kind as the brand is known for popularizing the "glass skin" look. Glass skin describes a skin texture that is "poreless and luminous," according to Yoon.
To apply a serum, "pump it out into your fingertips to pad it in that way," said Chung. "I like to use the three pads of my fingers. I've always been taught not to smear it around your under eyes and around, but take a little bit and make sure you're padding around."
9.Klairs Rich Moist Soothing Cream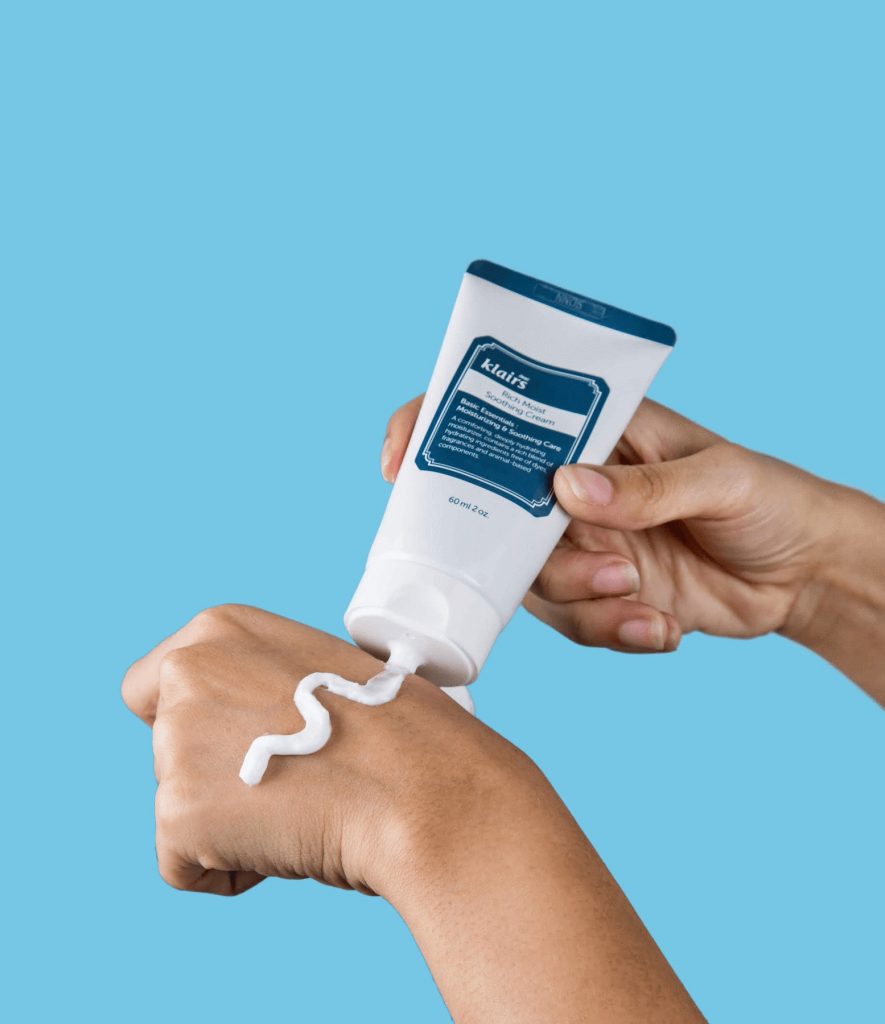 For those with dry and sensitive skin, this cream works to soothe redness and irritation while offering rich hydration. Formulated with shea butter and ceramides, the cream forms a protective layer to help prevent moisture loss. Garnering a 4.6-star average rating from over 1,200 shoppers, the product is free from dyes, fragrances and animal-based ingredients, according to the brand.
10.Neogen Day-Light Protection Airy Sunscreen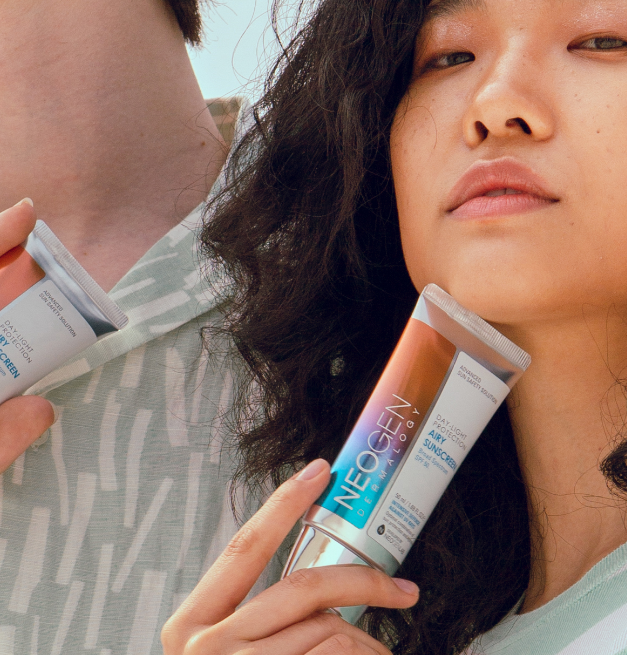 "Sunscreen is by far the most important part of your skincare routine," Chung emphasized. For a product that will block UVA and UVB rays and prevent premature ageing, Cho recommends Day-Light Protection Airy Sunscreen for its lightweight texture that won't leave skin greasy. Made from 20 kinds of plant extracts, including aloe, avocado, acai and more, the formula works to moisturize the skin without clogging pores by controlling sebum production. Chung advises reapplying with your sunscreen every two hours.