In past decades, mental health was something that was not discussed and often only addressed after a serious problem had occurred. Fortunately, we now live in a time when people are openly discussing their mental health in all its forms, from stress and mild anxiety to more serious mental disorders.
Mental health issues require a thorough evaluation with a licensed healthcare provider, but there are steps a person can take to change their lifestyle and improve their mental health. Here, we will learn some ways to improve our diet and daily habits to improve our mental health.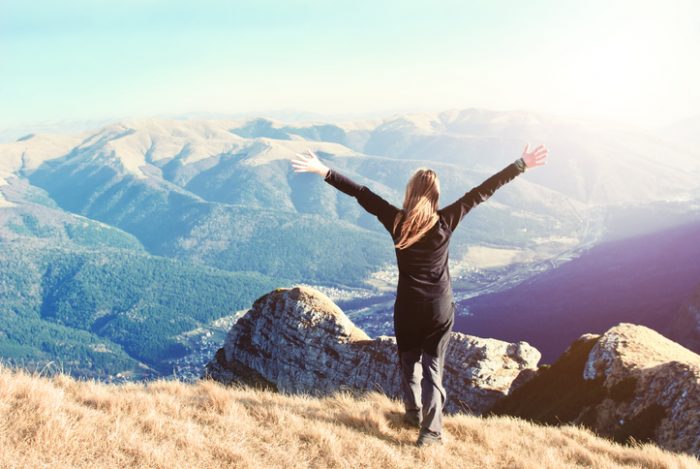 Eat a good diet full of fresh, unprocessed foods
A 2015 Korean study of 849 girls between the ages of 12 and 18 found that a diet rich in highly processed junk food was associated with an increased risk of depression. Reducing consumption of junk food is important for many aspects of good health along with mental health.
Besides limiting processed foods, there are many different diet strategies when it comes to mental health, however, the evidence often conflicts. Some studies suggest that too many carbohydrates can contribute to depression, while others say that too little carbs can have negative effects on mental health.
Many sources agree that suboptimal nutrition can contribute to many types of mental health conditions. Diets often need to be individualized, and the diet that works for you may not work for someone else. Balance good protein, carbohydrates and fats such as nuts and seeds; In healthy proportions, limiting processed foods is generally beneficial. Find a licensed physical therapist or registered dietitian to help you create an individualized diet plan that works for you.
Go outside
A 2018 review of the literature looked at some of the many studies that showed that nature is important to positive mental health. It has been found time and time again that contact with nature encourages positive emotional responses, self-esteem, and cognitive performance.
This study was looking for certain aspects of nature that had positive effects but did not reach any final conclusions. Even if you live in a very urban environment, find some time to go outside and get in the sun to soak up some vitamin D, everything helps!
"Bathing in the woods" is a concept in Japanese culture. Studies have shown that forest environments can help reduce the stress hormone cortisol as well as adrenaline, have a calming effect on the nervous system, and reduce anxiety, depression, anger, fatigue and confusion with increased activity.
Get enough sleep
Sleep is essential to good physical and mental health, and getting enough should be a top priority as part of a healthy lifestyle. A 2017 study of 850 patients with pre-existing respiratory illness found a strong association between poor sleep quality and mental health problems.
Some studies have found optimal levels of magnesium to be helpful in getting a good night's sleep. Another option for those with sleep disorders is melatonin – it supports the natural sleep hormone produced by your body to provide a more comfortable sleep at night.
Always try to get 7-8 hours of sleep every night, and if you are experiencing difficulties, you should check with a licensed healthcare provider to see what can be done to improve your sleep.
Cut back on sugar consumption
A 2017 study analyzing the diet and depressive symptoms of 4,969 people between the ages of 18 and 70 found that eating large amounts of sugar, in addition to diets high in processed saturated fats, was stronger for depression than study participants who did not consume as much Sugar.
Avoiding or minimizing processed sugary products in your diet may help maintain good mental health. Stevia is a natural sweetener that is sugar-free and can be a useful alternative when you are craving something sweet.
Keep your blood sugar stable
Some people experience large fluctuations in blood sugar throughout the day or when they spend a long time without eating, which can lead to symptoms of anxiety and depression. This is commonly referred to as "hunger". It can occur even in people without diabetes.
Keeping a healthy snack on hand and eating frequently can help prevent these mood and energy swings as well as keep you feeling more mentally active.
A surprising way to help balance blood sugar is to eat more cinnamon . Add it to smoothies, tea or coffee to help keep you balanced throughout the day. Talk to your doctor if you feel low blood sugar is affecting your daily life.
Avoid artificial sweeteners
Aspartame, a popular artificial sweetener, has been linked to symptoms of anxiety. Symptoms can disappear soon after you stop taking aspartame and come back again soon after taking it. Removing aspartame from your diet may help manage anxiety.
It is commonly found in sweetened, zero-calorie products, so read labels carefully to avoid aspartame. Once again, substituting artificial sweeteners with the natural sweeteners stevia is an easy change.
Find a workout template that you like
Exercise is good for health in every way, mental and physical. The main thing is to play a sport that you enjoy and look forward to. If you are afraid to exercise and get tough, now is the time to try other things! Some people like to go to the gym while others need to be outside. It is very beneficial to find a walking companion, while others will like to walk at their own pace.
Exercise increases blood flow to the brain and encourages neurotransmitters and hormones to work properly. Several studies have found links between regular exercise and many types of positive mental health outcomes. Lots of people feel so much better when they get the right workout that works for them that they really look forward to doing it. The main thing, again, is to find the fun activity.
Limit caffeine consumption
Studies have shown that excessive caffeine intake is linked to depression and anxiety. This may be related to individuals who are genetically prone to metabolizing caffeine slowly, although it is also likely that a problem will arise as caffeine consumption increases.
Anxiety symptoms may be indistinguishable from excessive caffeine intake, causing nervousness, heart palpitations, restlessness and irritability. Individuals suffering from anxiety and depression may benefit from reducing caffeine intake.
There are other things you can use to support energy levels without caffeine. Talk to your doctor about finding the cause of your low energy if it interferes with your daily performance.
‌‌‌‌Reducing household clutter
A 2010 study found that cortisol, the stress hormone, was higher in those with excessive clutter in their homes. Study participants gave home tours and those who used more negative words to describe their homes, such as messy, chaotic, and broken, had higher levels of cortisol in their saliva and higher levels of depression.
Getting rid of clutter has garnered a lot of attention lately – and for good reason. Regulation experts like Marie Kondo encourage people to only own the things in their homes that bring joy and get rid of things that cause stress or unhappiness.
‌‌‌‌Self-compassion
A 2018 study in Korea found that older people who had more self-compassion during times of stress had better mental health than those who were tough on themselves when faced with difficulties. They also had better overall life satisfaction.
Self-compassion is also a form of self-care. Taking good care of yourself so that you can participate in life with exemplary performance is of the utmost importance.
‌‌‌‌Building a good social support system
The most important part of feeling mental health is relying on people. Everyone needs a friend to vent on once in a while and to find people around you when you need help. Humans are social and need frequent interaction, and several studies have shown this. Unfortunately, at this time of enforced social isolation, this problem is compounded.
A 2020 systematic review concluded that children and adolescents in particular are very likely to have increased rates of depression and anxiety during the coercive social isolation currently in place of the global health crisis.
Try to go out with friends in small groups and keep adequate distance according to your local laws. Also try to have a video chat and play the computer or video games with friends while staying home to avoid feeling isolated while we all try to stay healthy.
Mental health is a very important part of general well-being. These tips are helpful for anyone with mild symptoms to make some adjustments to their self-care. If you have been experiencing serious conflicts with your mental health, please do not hesitate to seek appropriate care from a licensed medical professional or counselor.