Potato is one of the most versatile vegetables out there. Everyone is familiar with the classic saying 'potatoes go with everything'. This humble vegetable has some of the best comfort dishes associated with it. And given the fact that potatoes are available all year round, it also makes for the perfect vegetable to fall back during any day, be it lockdown or not.
Here's a list of 6 potato dishes that is both easy to cook and tasty.
1. FRENCH FRIES
One may not know if it originated from France or not, but it sure is tasty. Like almost any other dishes there is an Indian version for French fries too.
Recipe:
Peel the skin of the potatoes
Cut them into thin straight stripes
Put them into cold water for 10 minutes
Take the slices out and put them in hot oil
Deep frying the potatoes
Sprinkle some salt and chili flakes.
2. MASHED POTATO
This is a classic dish and it tastes delicious with spaghetti or a steak. Well, it tastes really great on its own too.
Recipe:
Boil the potatoes
In a pan, add butter, a little bit of garlic and chopped green chilies
To this, add the mashed potatoes
Sprinkle some salt, oregano, and chili flakes
To make it creamier, you can also add cheese or cream to it.
Cook for two minutes and the dish is ready.
3. HONEY CHILLI POTATO
Here is a boon for sweet-cum-spicy tooth people. A little preparation prior to cooking will make this really easy and you won't regret it later.
Recipe:
Make French Fries (See recipe no:1)
Heat oil in a pan and add the fries
Add finely chopped ginger, garlic, sesame seeds and sauté for 5 minutes
Add some red chili sauce, tomato ketchup, soy sauce, salt, black pepper powder, red chili powder, and vinegar
Mix them nicely
To the sauce, add the French Fries and mix again
To this, add honey and some more sesame seeds.
Crispy honey chili potatoes are ready. These will taste better than any restaurant.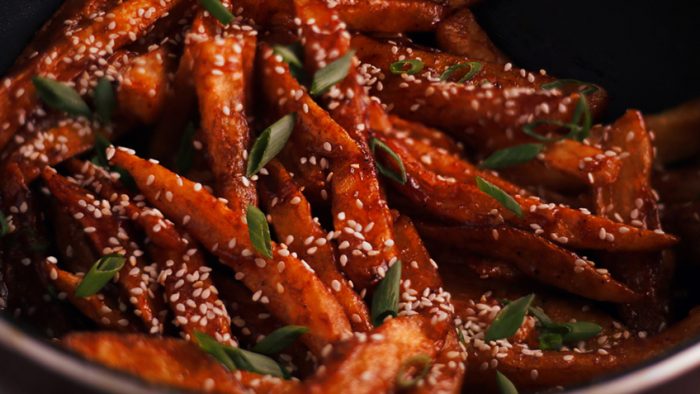 4. JEERA ALOO (CUMIN POTATOES)
Recipe:
In a pan, add some oil and heat it
To the oil, add jeera (cumin seeds) and let it crackle
Cut the potatoes and add to the pan
Mix them a little so that the oil and jeera coat the potatoes
Add salt, red chili powder, turmeric powder, coriander powder and mix nicely. (Adding turmeric powder is optional)
Let it cook for 5 minutes.
You can eat this dish as a snack and it also goes well as a side dish. Pair it with rice or with chapattis (Indian flatbread) as well.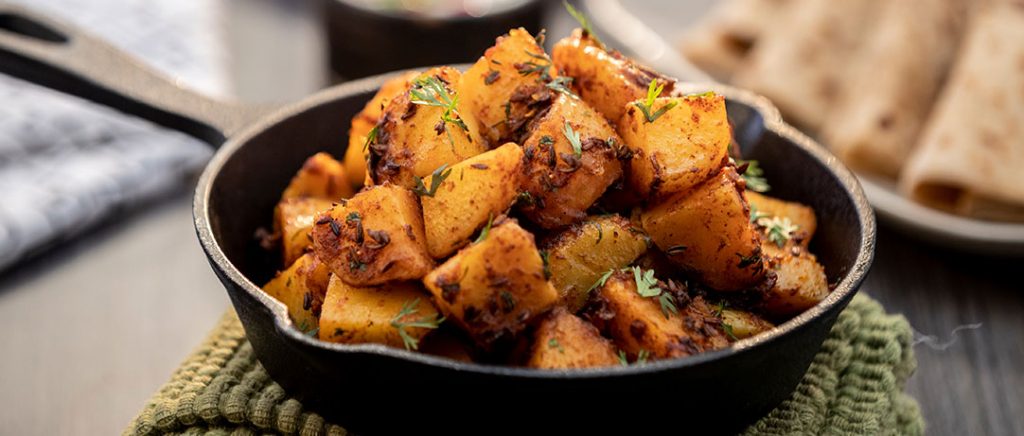 5. ALOO TIKKI (POTATO TIKKI)
Tikki can be called 'thick and round pancakes' and it's super easy to prepare during a lazy day.
Recipe:
Boil and mash the potatoes
Add a little cornflour, coriander leaves, green chilies, ginger paste, garam masala, chaat masala, salt, and red chili powder.
Make smooth dough out of it.
Divide this dough into small balls and flatten them.
Shallow fry these to get the dish.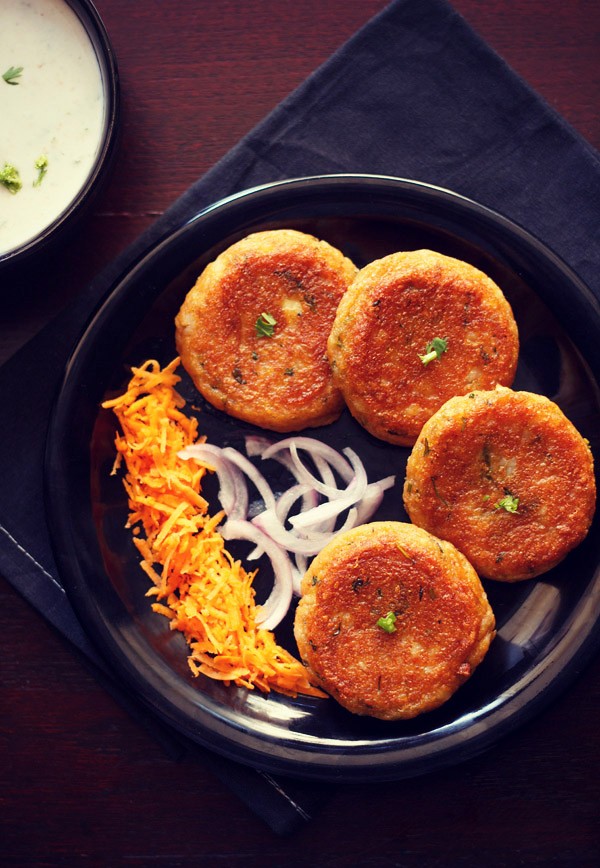 6. ALOO SALAD (POTATO SALAD)
It cannot get easier than a salad, can it? Giving your usual salad a makeover by adding some potatoes won't hurt.
Recipe:
Cut potatoes into small pieces
Shallow fry them
Put these potatoes in a bowl with freshly cut fruits of your choice
To this add, salt, black pepper, roasted jeera powder (cumin), and lemon.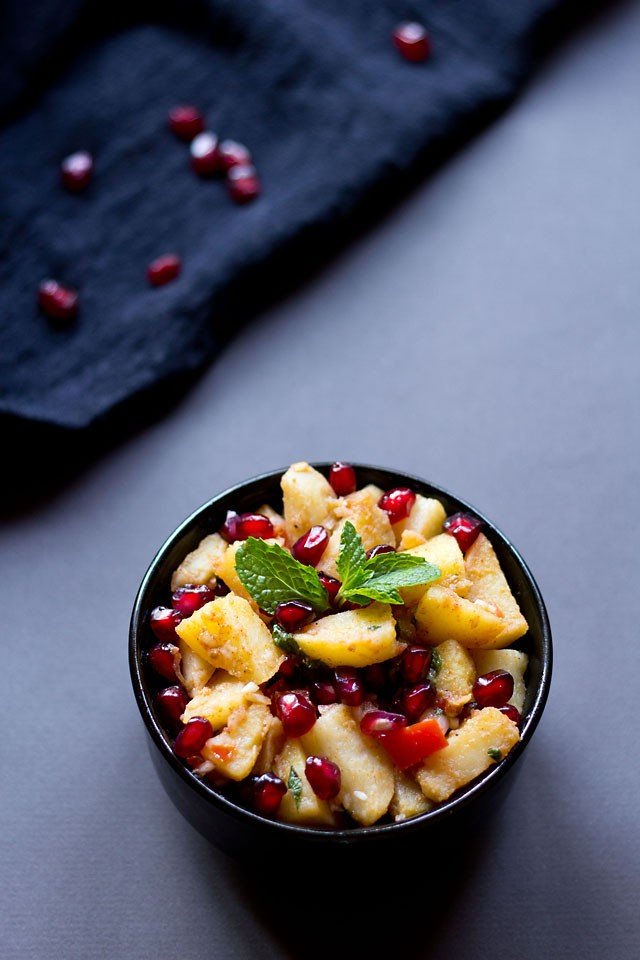 Unlock the 'Master Chef' in you by trying other tasty dishes with potatoes (or any other ingredients for that matter) or even invent some.