Whether you're looking for an extra set of hands to help you meal prep or have a little one that loves to help in the kitchen, these simple, family-friendly recipes are the perfect way to get your kids cooking. Also, no more bored and cranky kids!!
1. Mini Pepper Pizzas
Cheesy and delicious mini pizzas!! What more can you ask for?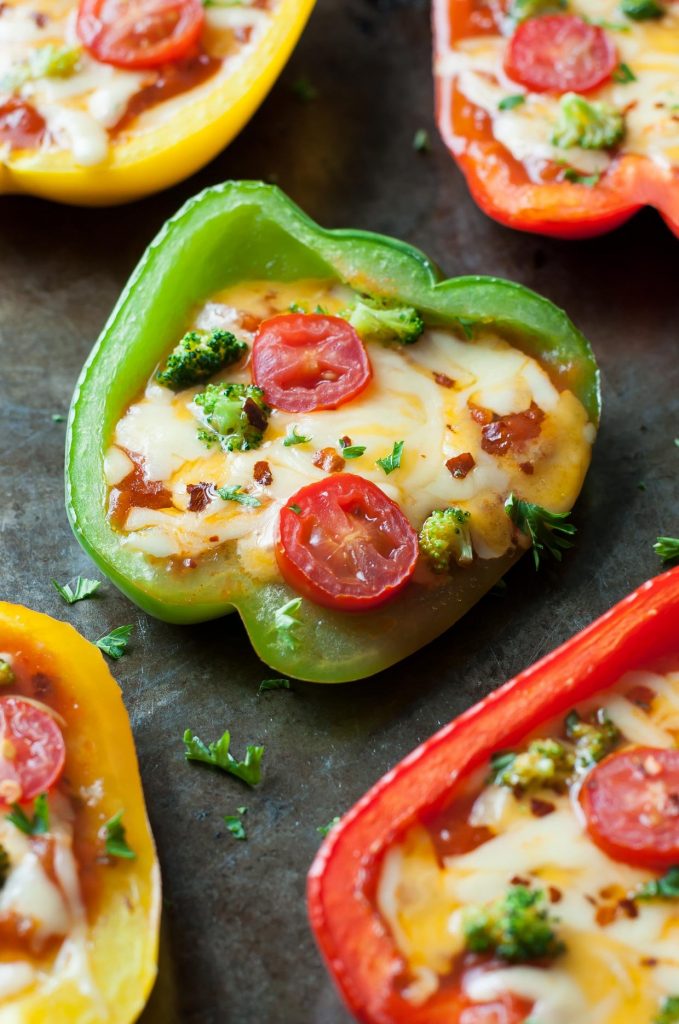 Ingredients:
Bell peppers- 4 halved and cored
Extra-virgin olive oil- 1 tbsp
Salt
Freshly ground black pepper
Pizza sauce- 1/2 cup
Shredded mozzarella- 2 cup
Finely grated Parmesan- 1/2 cup
Mini pepperoni- 1/3 cup
Chopped parsley- 1 tbsp
Method:
Preheat oven to 350°.
On a sheet tray, drizzle peppers with olive oil and season with salt and pepper. 
Spoon sauce onto each pepper half. Sprinkle with mozzarella and Parmesan and top with pepperoni.
Bake for 10 to 15 minutes, until the peppers are crisp-tender and the cheese is melted.
Garnish with parsley before serving.
2. Vanilla Sugar Cookies
Well, you know the relation between your kids and anything sweet.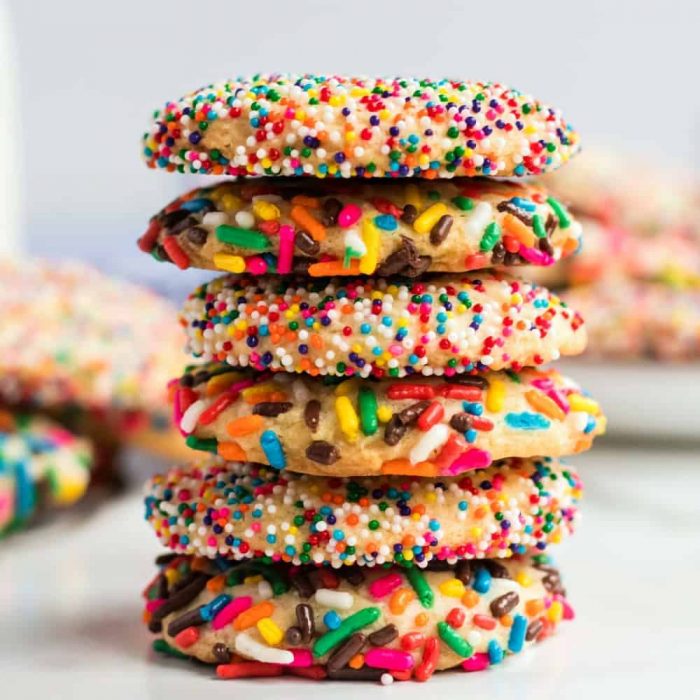 Ingredients:
All-purpose flour sifted- 3 cups
Salt- 1/4 tsp
Unsalted butter- 1 cup at room temperature
Sugar- 1 cup
Egg- 1
Vanilla extract- 2 tsp
Sprinkles (optional)
Method:
In a medium bowl, combine together flour and salt and mix.
In a separate bowl, using an electric mixer beat softened butter and granulated sugar until light in color and fluffy.
Add an egg and vanilla – continue beating for a couple of minutes.
Turn off the electric mixer, add flour-salt mixture and then continue beating on low speed until well-combined but without over mixing.
Roll dough into 1-inch balls. Roll these cookie balls in sprinkles. (optional)
Arrange on parchment-lined baking sheets, spacing 2 inches apart. Freeze until firm, for about 30 minutes.
Bake at 350 degrees F in the preheated oven for 14 minutes. Do not over-bake. Remove from the oven, and transfer to a wire rack to cool completely.
3. Chicken-Avocado Roll-Ups
These chicken avocado salad pinwheels double as a nutritious lunch and an adorable party appetizer.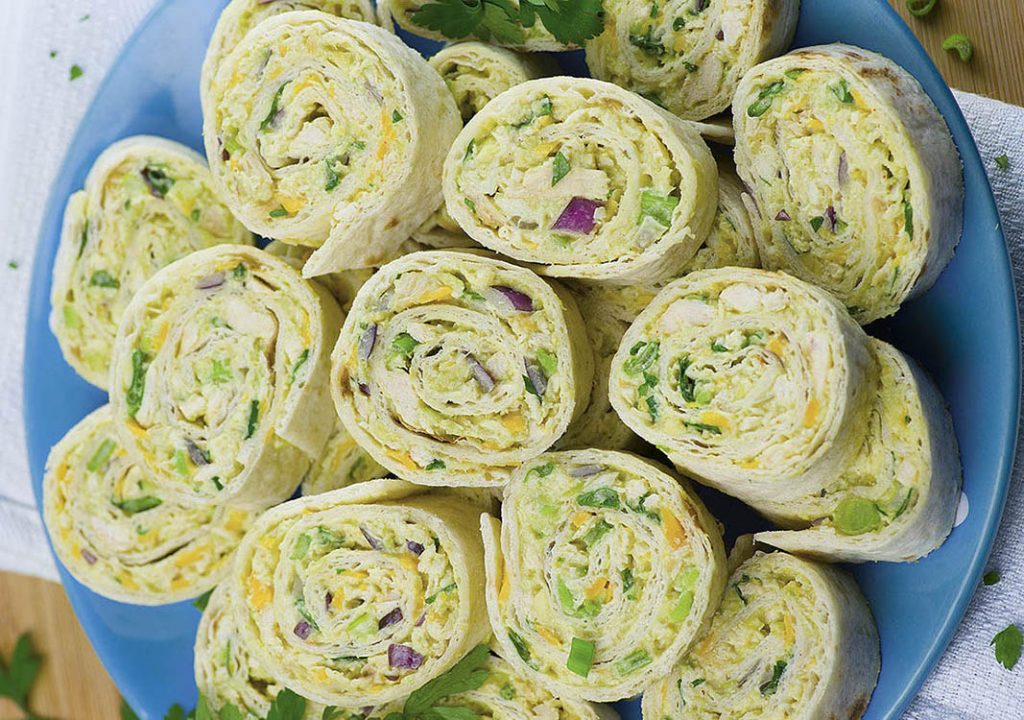 Ingredients:
Avocados cubed- 2
Juice of 1 lime
Shredded chicken- 2 cup
Bell peppers chopped 2
Small red onion chopped- 1/2 cup 
Shredded Cheddar- 1/2 cup
Sour cream- 2 tbsp
Finely chopped chives- 2 tbsp
Large flour tortillas- 4
Method:
In a medium bowl, combine avocado and lime juice and mash until only small chunks of avocado remain.
Add chicken, bell pepper, red onion, cheddar, sour cream, and chives and stir until evenly combined.
Spread a thin layer of the chicken avocado mixture onto a large tortilla, leaving a small border around the edges.
Roll the tortilla up tightly, then cut off the edges and slice into 1" rolls. Repeat with the remaining ingredients.
Serve cold or at room temperature.
For more similar articles, click here.