Whey protein is a type of supplement made from some of the proteins found in dairy products. It is a great staple used for eating targeted protein amounts and is a favorite for bodybuilders and fitness enthusiasts due to its high protein and low fat content. Most people mix protein powder into a mixture made with water, but this can get a little tedious when someone needs several drinks a week to supplement their diet or help build muscle. Here are some ideas for adding whey protein to other types of delicious meals and snacks.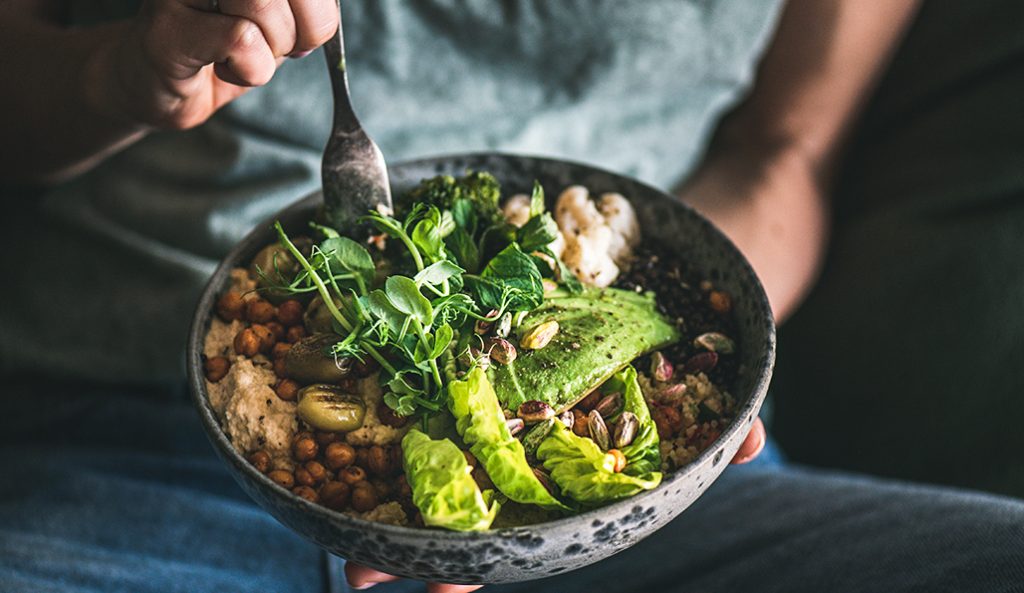 Promote muscle growth with whey protein
Of course, the most common reason for making whey protein recipes is to build muscle. Protein is an essential building block for making muscle tissue. Without an adequate amount of protein in the diet, not all weightlifters in the world will increase muscle size. Whey protein is especially beneficial because it contains a lot of leucine, which is a type of amino acid that stimulates the process of converting protein into muscle tissue. In fact, researchers have found that whey works better than other protein sources for increasing muscle size. So whey protein is used as a pre-workout or post-workout supplement to restore the body's amino acids in the process of repairing and building muscle.
Eat whey protein to feel full longer
Protein is also beneficial because it takes longer to digest than most other sugars and carbohydrates. This means that the body continues to convert protein into fuel hours after eating it. In addition to the extra nutrition that is in whey protein, eating less protein with a meal may reduce the frequency of snacking and sugar cravings for the rest of the day because the body has a steady source of fuel. Many people take high-quality whey supplements a few hours before physical activity, so that they can exercise without feeling tired or hungry.
Find a low-calorie meal replacement
Sometimes, a high-quality protein powder can be more preferable to a high-protein staple meal because it is a lean protein. Those who get their protein from meat or beans  also eat fats and carbohydrates, which can cause the calorie count to spike. If a person is on a strict diet that is low in carbohydrates or fats, whey supplements make it easy to get the exact amount of protein they need without eating anything else. This helps reduce excess calories in fat or carbohydrates, making it easier to shed fats and reach your desired weight loss goals.
Whey protein powder recipes
Almost all whey supplements come with instructions for mixing protein with water and then drinking it. But what should a person do when they are craving something other than smoothie blends? The truth is, whey protein is incredibly versatile. It can be eaten raw or cooked without damaging the nutritional content in it, and the powdery texture is very good in many meals. Some common protein recipes include things like roasting protein into a muffin or mixing it into a dessert that doesn't need to be baked. Here are some great options.
Chocolate whey protein cake
This recipe is perfect when someone craves a healthy dessert but doesn't want to be bothered by the lengthy baking process. It can be made in the microwave and only requires one mug, so cleaning is super easy.
Ingredients:
Big egg
1/2 cup apple sauce
Unsweetened
1/2 medium banana
One scoop or 30g of chocolate whey protein powder
A tablespoon of coconut milk
1/2 tablespoon of chocolate chips
Two tablespoons of cocoa powder
1/4 teaspoon baking powder
1/4 teaspoon salt
Method:
Place all ingredients in a microwave-safe mug and stir until combined.
Bake in the microwave for 30 seconds.
Remove the mug from the microwave and stir the mug cake again.
Put in the microwave and cook for one minute.
Check if it's ripened. The bun should look slightly moist in the center and hard around the edges. Bake in the microwave at 30 second intervals until soft.
Add a layer of whipped cream to taste and serve.
Milk protein dessert with peanut butter and chocolate
This is a high-protein, low-carb, low-sugar, gluten-free favorite recipe for many people. It's an easy way to make small rectangles or balls that can be eaten on the job, taken as an evening meal, or made into a post-workout snack at the gym.
Ingredients:
1/2 cup coconut oil
1/4 cup of sugar-free peanut butter
1 teaspoon of vanilla extract
A tablespoon of maple syrup
4 scoops or 120g of chocolate whey protein powder
1/4 cup of almond milk
2/3 cup of flaxseeds
Method:
Combine coconut oil and peanut butter in a medium bowl and bake in the microwave until melted.
Add maple syrup and vanilla extract. Add a little syrup if the sweetness level does not suit personal taste.
Combine protein powder, almond milk, and flaxseeds in a small bowl.
Pour the protein powder mixture into the peanut butter mixture and stir.
Spread an inch thick in a baking tray or place them in small scoops on wax paper and cool for an hour.
Cut into rectangles or balls.
Store in the fridge and eat as a snack.
Vanilla protein pancake
These muffins use whey instead of flour, so they are considered a gluten- and carbohydrate-free breakfast. The great thing about this recipe is that it is easy to change. Use vanilla protein to make a classic pancake, or try chocolate protein for a delicious taste. If desired, dried fruits, chocolate chips, or other additional ingredients are added to make them more flavorful.
Ingredients:
Two eggs
A tablespoon of baking powder
6 tablespoons of almond milk
A tablespoon of coconut oil
Method:
Place a non-stick frying pan over a medium heat.
Combine all ingredients along with coconut oil in a small bowl.
Put coconut oil in the pan and allow it to thaw.
Pour 1/4 cup of the mixture into the pan.
Wait for bubbles to form on top, then stir and cook for several minutes.
Top with butter, maple syrup or other favorite toppings and enjoy.
Pumpkin Whey Protein Pie
People who love pumpkin-spiced coffee and other fall foods will love this delicious way to get a serving of protein. It is rich in fat and protein while low in carbohydrates and completely gluten-free. Crunchy almond pie is a great way to get some healthy fats and protein, but it is completely optional. Those who want a more low-calorie food can skip crackers and pie bread without them.
Ingredients:
Crunchiness:
2 1/2 cups of almond flour
1/3 cup of stevia
An egg
1/2 teaspoon vanilla extract
1/4 teaspoon of sea ​​salt
1/4 cup of coconut oil
Melted
Pie stuffing:
15 ounces of mashed pumpkin
Two eggs
1/2 cup of honey
1/3 cup of coconut milk
1/4 cup of coconut oil
1/2 teaspoon vanilla extract
1 tablespoon of cinnamon
1/8 teaspoon of cloves
Ground
1/4 teaspoon ground nutmeg
1/4 teaspoon of ginger
Ground
Method:
Preheat oven to 350 degrees.
Mix all the ingredients for the crunch together until a crumbly mixture forms and press into the bottom of a 9-inch circular plate. Bake for 10 minutes and set aside to cool.
Pour the pumpkin protein pie into a plate or on the crunch and bake for 15 minutes.
Leave to cool before cutting and serving.
Whey protein with oats
This quick and easy snack is sure to become a classic breakfast. It contains a lot of protein and fiber to keep you feeling full all day long, and it helps to get more protein on a diet without smoothie mixes. This recipe can be customized in endless ways, so feel free to switch toppings and sweeteners as desired. The only thing that has to stay the same every time is the ratio of oats, protein powder, and water.
Ingredients:
One scoop or 30g of chocolate, vanilla  or whey protein powder
1 1/4 cup of water
A tablespoon of honey, maple syrup, agave nectar or sweetener
else
Two tablespoons of dried fruit (optional)
1 tablespoon cocoa powder (optional)
One serving of fresh fruit (optional)
1 tablespoon of almond butter  (optional)
Method:
Combine oats, protein powder, and water in a microwave-safe bowl.
Add any dried fruits, sweeteners, nut butter, or cocoa powder to taste.
Bake in the microwave for 2 minutes.
Top it with fresh fruit to taste and serve.