Are you worried that this Halloween is passing without getting a chance to enjoy to the full extend due to the Covid situations? Do you think that just because children might not be able to go out and trick-or-treat in the neighbourhood, this Halloween is lost? Say no to these anxieties. Here are some family friendly activities that can make your Halloween classic!  
Host a movie night
Celebrate Halloween with a movie night and dress as your favourite characters. Children can also get in on the fun by doing this with friends over video chat or by hosting a Netflix Party. Some family-friendly Halloween film suggestions include Coraline, Hotel Transylvania, Hocus Pocus and Casper.
Decorate Pumpkins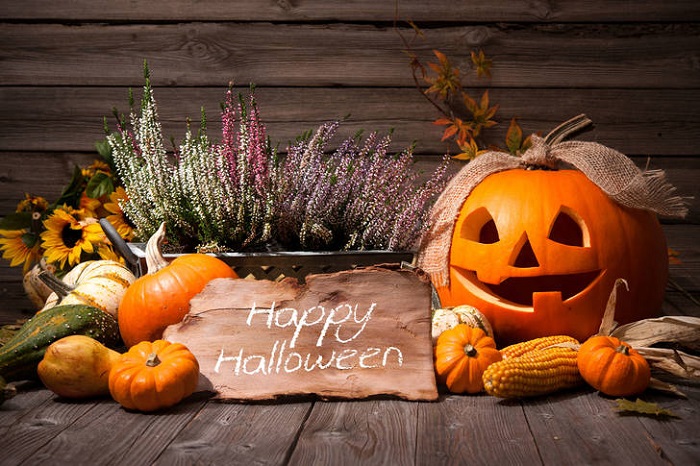 Carving and decorating pumpkins has long been a Halloween tradition for families and friends. So, grab a marker or two, draw a scary face and get to carving. You can even make it a contest with the best-carved pumpkin winning a special prize. Carving kits can be picked up on online stores such as Amazon or Noon. If you don't have the tools or don't want to carve, another less-messy option is to paint them.
Hunt for Halloween treats
Even though trick-or-treating might be out of the picture, little ones can still have fun with a hunt for treats around the house. If you have a terrace or garden, with the weather in the UAE cooling down, you can also use that space set up a Halloween treasure hunt, with some spooky surprises thrown in along the way.
Set up your own Haunted house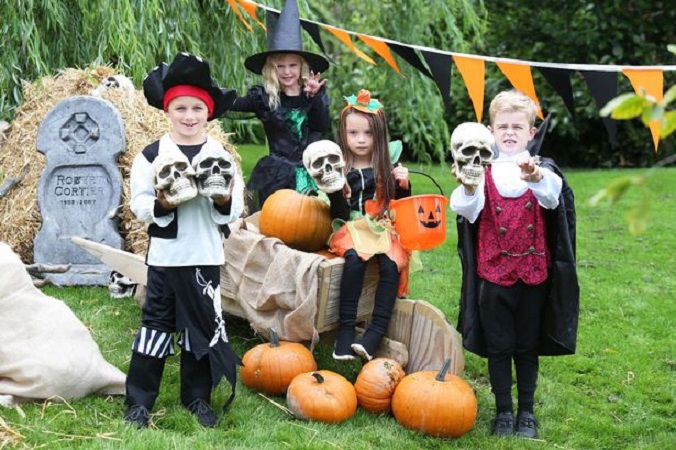 If you can't get out to visit a haunted house this Halloween, bring the ghouls to you. Turn your home into a spooky shack by dimming the lights and hanging up some themed decorations like spider webs or sheet ghosts. If you're children are a little older, you can ramp up the scare factor with some more garish ghouls or even dress up yourself and prepare to spook them.
Bake Halloween treats
What better way to bond over All Hallows' Eve than by baking treats together as a family? Whether they're cookies shaped as pumpkins or creating your own themed cake pops, there are plenty of Halloween recipes out there. If you have been busy decorating pumpkins, why not use the flesh to whip up a pumpkin pie, or blend it down to make your own pumpkin puree for at-home pumpkin spiced lattes?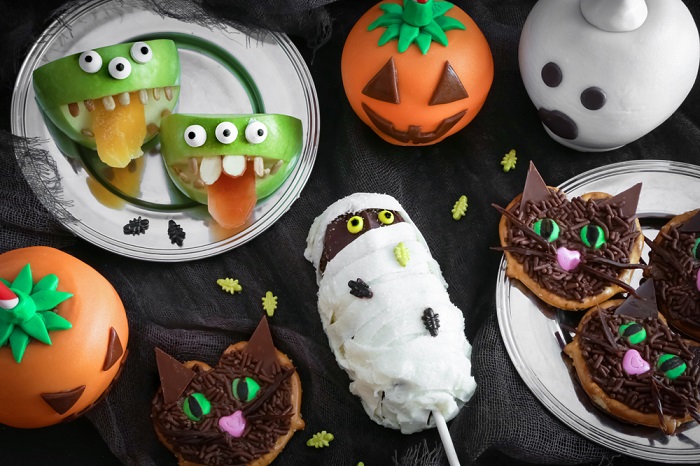 Set up a blindfolded food experiment
Continuing with the trend of food, why not set up an experiment that is a little more trick than treat? Try getting the children involved in a blindfolded taste test, with some foods that could easily be mistaken for something a little less palatable. For example, grapes can double up as eyeballs, cold cooked spaghetti could be worms and soft flour tortillas mixed with oil could be mistaken for skin.
There are plenty of possibilities to experiment with, you only need to use your imagination. Happy Spooky Halloween!