When it comes to skin care, most of us know the basics well. Start with cleansing, then switch to toner, then moisturizer. While most girls are really hardworking in Steps 1 and 3, many of them are guilty of skipping toner. So they need to fix that right away.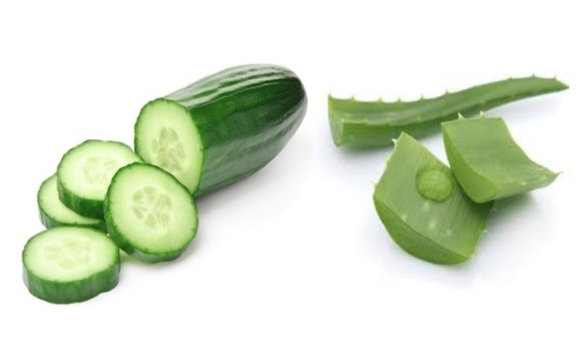 Aside from tightening pores and maintaining skin's acidity levels, toner does a lot. It also helps other skin care products penetrate deep into the skin and work better. Plus, toner is a great way to close large pores and add an extra layer of protection against harmful environmental factors.
Today we present to you a simple and effective natural toner recipe that not only does everything above, but leaves your complexion radiant, clean and glowing as well. The best part about this recipe is that it only contains two readily available natural ingredients.
For these reasons, you should use toner daily
Aloe vera and cucumber toner
Ingredients
1 grated cucumber
3 – 4 tablespoons of fresh aloe vera gel
1 spray bottle
Methode
In a bowl, mix grated cucumber and aloe vera gel.
Mix both ingredients together until you get a slightly liquid texture.
Pour this mixture into a spray bottle and your toner is ready to use!
After using this toner, don't forget to follow it with a moisturizing cream to help preserve the quality of the toner and make your skin look beautiful, radiant, and glowing.