Great body oils, you can use them from head to toe. In or out of the shower, natural oils are ideal for the skin, especially on cold winter days, when the skin suffers from dryness and cracking.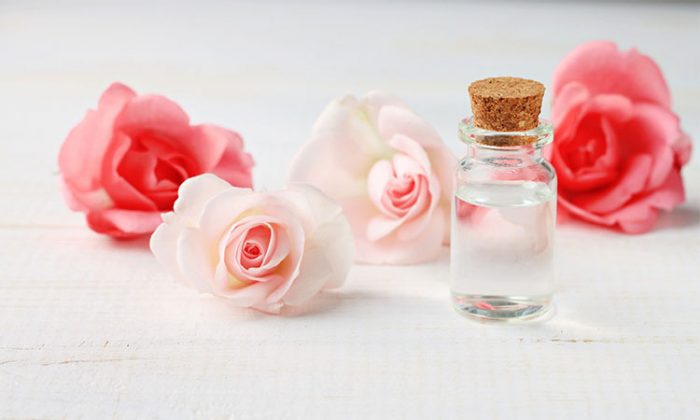 Benefits of natural oils for the skin
Moisturizing: Not only do natural oils moisturize your skin and lock in moisture within the layers of the skin, but they are also packed with essential fatty acids, which have been shown to increase skin elasticity so that it becomes soft and supple.
Nutrition: When you use cold pressed virgin oil, you get the essential support to create healthy, strong skin.
Body oil is easy to prepare, and today we recommend a moisturizing rose oil. So save your money and break into your kitchen for ingredients. 
How to prepare moisturizing body oil with rose extract
Use a glass soap dispenser, which is perfect for this recipe since the herbs are large, so they don't go through the tube. However, if you choose to use a different herb for a smaller size, store it in a regular bottle.
Ingredients
50 ml empty bottle
50 ml cold pressed essential essential oil (sweet almond oil or grape seed oil)
10 drops of geranium essential oil
5 drops of bergamot (a refreshing and pleasant green citrus scent)
1/2 teaspoon of dried rose petals (Begin a few of it amount, and you can add more if you like)
1 teaspoon dried lemon grass (the same goes for rose petals)
Method
Put dried rose and lemon grass in the bottle.
Add essential oils.
Add the essential oil.
Close the cap, and gently roll the bottle between the palm of your hand, and the body oil is ready to use!
The beauty of this oil, like good wine, gets better with age. The dried herbs you added gradually release their scent into your oil over time. Be sure that the oil will not smell on your body next week, as it is today, but will be more concentrated.