Continuous use of a hair dryer or a hair dryer can seriously damage your hair. Also, pollution and sunlight are among the main causes of hair damage. Bring your hair back to life with an easy-to-make, homemade natural mask for damaged hair. Leaves your hair soft and shiny in a few minutes, and what distinguishes it most is that it contains only 3 ingredients.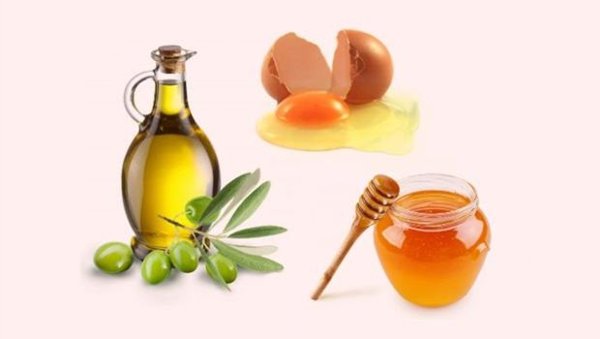 Ingredients
1 egg yolk
1 tablespoon olive oil
1 tablespoon honey
Way
Beat the egg yolks. Add honey and oil.
Mix the ingredients well using a food processor or an electric mixer.
Apply the mixture to your hair and massage it into your scalp for several minutes.
Leave it to dry, about 1 5 minutes, then rinse your hair with cold water and moisturize as usual.
Benefits of this mask
Honey naturally moisturizes your hair and scalp. If your scalp is dry, honey can help soothe dry skin and get rid of dandruff.
Hair is made of protein, and eggs contain protein. Using eggs will naturally condition your hair and nourish it from root to tip. Rinse hair with cold water to avoid eggs from cooking.
Olive oil moisturizes your hair, relieving split and damaged ends. Oily hair masks work best if they are heated up before use. Or, you can wear a shower cap to trap your body heat. Do not heat the oil if you are using an egg in the recipe.