When is it better than winter to prepare a moisturizing homemade mask? With constant exposure to warm air inside and cold weather outside, our skin needs extra hydration to deal with the harsh weather of the colder months.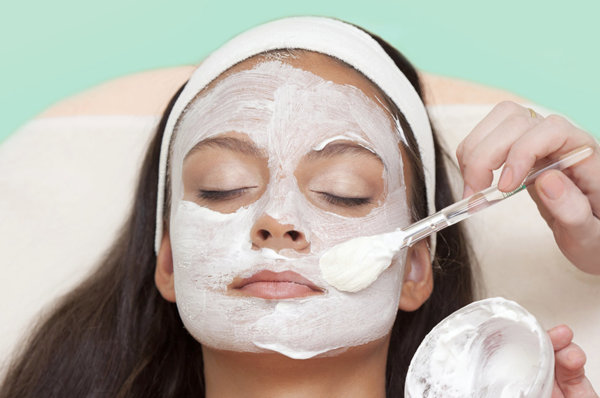 The best way to care for dry skin and moisturize it, is by adopting natural blends that contain moisturizing ingredients for the skin that show great effectiveness in a short time.
3 ingredients that go into this home mask, which are honey, banana and yogurt, work naturally to moisturize and soften the skin and get rid of dryness.
Benefits of this mask
Yogurt: Thanks to its content of lactic acid, yogurt helps tighten skin pores. It also has exfoliating properties that remove dead and dry skin cells with it, while the bacterial probiotic supplements in this ingredient helps to renew skin cells, which gives it extra moisture and softness.
Banana: Banana helps restore skin moisture and repairs the damage caused by dryness, thanks to its vitamin A content, as well as improves skin elasticity. Also, the enzymes in bananas help exfoliate the skin.
Honey: Thanks to its moisturizing and skin-softening properties, honey moisturizes the skin and prevents it from becoming dry. In addition, honey is an effective skin scrub, as it contains antioxidants and enzymes that help cleanse the skin, nourish it, and enhance the health and beauty of its appearance.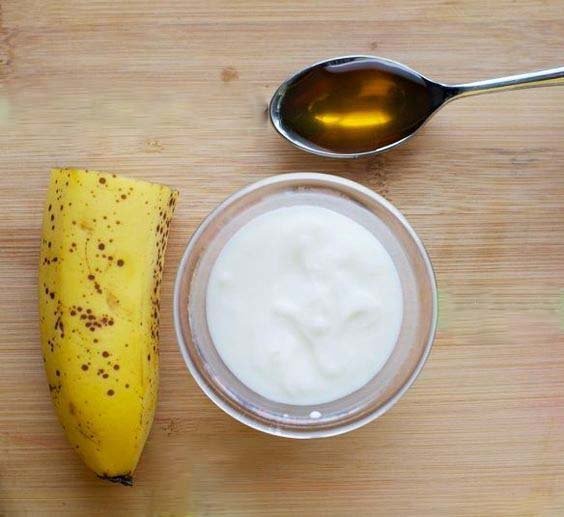 Ingredients
½ cup of yogurt without additives
1 ripe banana
1 tablespoon honey
How to prepare
Put the yogurt and honey in a small bowl, then mash the banana and add it to the mixture.
Stir the ingredients well until you get a creamy texture.
Apply the mask to your skin and let it react for 1 0 minutes.
Then wash your skin with warm or cold water and dry it with a clean cotton towel.
Avoid using hot water to clean your face from masks, as it will further dry out your skin.
Repeat this recipe once a week to get results, and make sure to drink enough water daily to help your skin moisturize itself.