"There are many different approaches to raising children, and there is no single formula that fits every child," says Amy Bonnert, a psychologist who researches child development at Loyola University in Chicago. But there is definitely a recipe for success when it comes to parenting, right?
The first rule of thumb for being a good parent is to foster a safe and warm bond with your children. This way they know that their needs will be met and they will have a place to go when they need a rest. As they grow older, children need the freedom to explore their identities and make mistakes, but in a safe and age-appropriate way.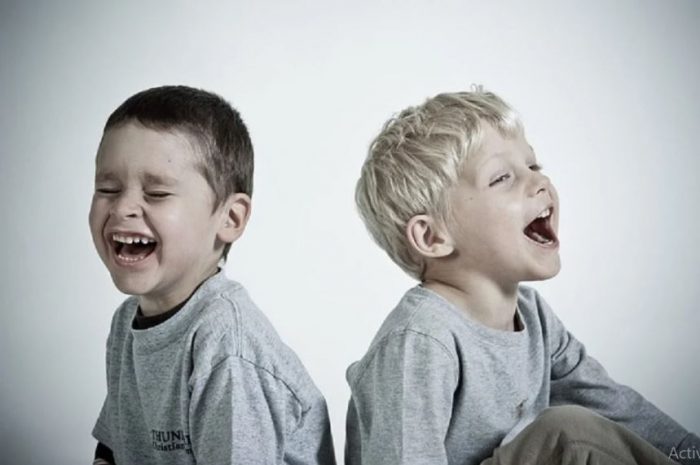 In this topic, we address the most important advice provided by a group of the best education experts, psychologists and pediatricians in order to create a generation of happy and creative children.
Boost your child's creativity
Creativity is a valuable mental property in the arts and sciences and any method that involves solving problems as a whole. Children are naturally creative. Although some children are more genetically gifted than others, it can also be a learned behavior that can be nurtured from childhood. Some methods of nurturing creativity include your child's practice of literature, music, and the arts, and making tools such as paper and paint available for him to work on.
Teach your child the importance of being able to resist the temptation of an immediate reward in order to get a bigger or better reward in the future
. Studies show that the ability to delay gratification is one of the most effective personality traits of successful people. Learning to delay gratification will improve your child's self-control and help him achieve his goals. One way to do this is to teach your child to save instead of spending small amounts on small things (for example, candy) so that he can buy something bigger and more desirable in the future (for example, a bike). Tell him that spending his time studying hard today will enable him to enjoy a successful career in the future.
Praise your child for their hard work, instead of "being smart"
Praising your child for an effort helps your child see himself in control of his success. Praising your child for being "smart" may discourage him from challenging tasks because failure may interfere with his self-image of "being smart." Also praise intermittently, so that your child's steadiness isn't solely dependent on rewards like praise.
Give your child an early start 
According to the study by Ronald Ferguson, Director of the Achievement Gap Initiative at Harvard University, giving your child a chance to learn should "start in bed." He recommends the following activities to support early childhood development: increasing the loving response and greatly reducing stress, speaking, singing and gestures, using digital games and rhythm, empowering and encouraging three-dimensional competencies, and developing a love of learning.
Read books to your son 
Even if he doesn't understand the words, start reading to him. This gives him a head start in developing his language skills. Children who are read to when they are young become more likely to develop throughout their lives in reading, excel in school, and thrive in their working lives when they are old. Reading books is one of the most important activities that make kids smart.
Talk to your child
This develops your child's strong language skills. Also, listen to your child when he speaks, as this enhances his efforts to communicate and develops his love for language. A study showed that children who experienced more conversation at home had greater mental activity and more tact. Ask questions and wait for responses instead of engaging in a one-sided conversation with the kids. You can exchange banter as well during a serious discussion.
Interact with your child and play with him and make him feel loved
Scientists noticed that babies who were not cuddled, played, and felt loved experienced slow mental development. They also noted that children who were not treated lovingly and cuddled with no attention had failed to thrive and eventually developed depression and many mental health illnesses. On the other hand, many studies have shown that loving, hugging, interacting and playing with your child has a strong effect on developing his intelligence. The friendly relationship that has formed between you and your child, and your one-on-one interaction with him, provide the basis for his skills in creative and critical thinking. Parents who are caregivers of their children "respond to their child's signals quickly and appropriately" and "provide a safe base" for children to explore the world.
The best toys for your child should not necessarily be expensive 
Choose games that can be played in more than one way – those that allow your child to have fun in different ways with the help of his imagination, and be sure to learn more tips on how to choose games to make your child smart.
Let your child play 
When your child plays, he creates the foundation for his intellectual, social, physical and emotional skills. When he plays with other children, he learns to combine ideas, impressions, and feelings with other children's experiences and opinions.
Encourage your child to exercise 
Physical exercise not only makes your child strong but also makes your child smart! Exercise increases blood flow to the brain and builds new brain cells. Exercise is good for an adult's mental acuity, but it has a long-lasting effect on your child's brain that is still developing. See more benefits of exercise on children's brains.
Allow your child to see you while doing smart things
Children learn by modeling adult behavior. If he sees that you are involved in reading books, writing, or doing creative things, he will imitate you, and at the same time he himself will become intelligent.
Reduce your children's television viewing
Your child should not watch television before the age of two. Letting your child watch a lot of programs off the TV keeps him away from activities that are more important to his developing mind, such as playing, socializing and reading books.
Give your child smart computer games 
Learn the best child-friendly computer games for your little one with math, music, voice recognition and much more. It also develops hand-eye coordination and prepares it for tomorrow's technology. Most importantly, he learns all of these skills while playing. Learning and having fun at the same time.
Allow your child to be bored 
According to Julia Robinson, Director of Education and Training for the Independent Association of Prep Schools, it's okay to be bored for a short time. Part of preparing for adulthood is learning to feel bored. Your child should learn to enjoy "quiet thinking" rather than forcing him to fill his days with activities.