London: A group of fashion designers in Britain collaborate to design reusable face masks. As a part of their joint campaign with Bags of Ethics, six British designers declared the campaign's aim: "Great British Designer Face Coverings: Reusable, for People and Planet". British designer brands Rixo, Mulberry, Julien Macdonald, Raeburn, Halpern and Liam Hodges have joined forces to create the masks, which were designed in London.
The campaign aims at collecting initially an amount of £1million for charity which will be completely donated to Health Ministry, Covid-19 Urgent Appeal, the BFC Foundation Fashion Fund and Wings of Hope Children's Charity. The Bags of Ethics factories took up the challenge of manufacturing at a retail rate of £15 for three reusable, washable fabric masks with two protective pouches. They will be made available to purchase from the British Fashion Council website, before being sold at retailers including Asos, Boots, John Lewis and Sainsbury's.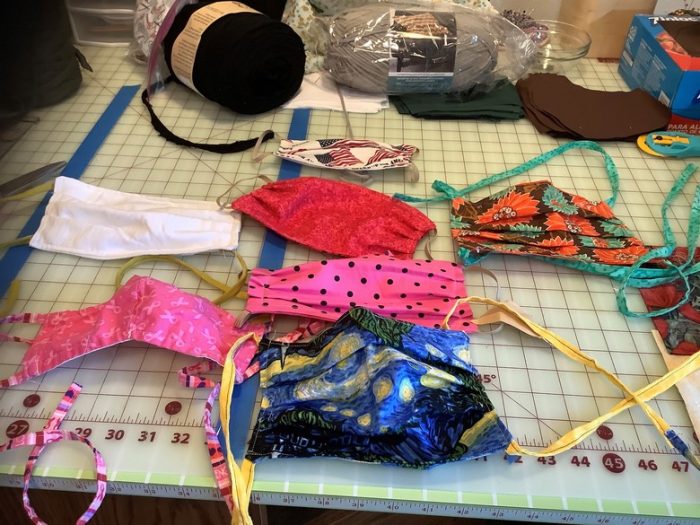 The Chief Executive at BFC, Caroline Rush said that the campaign aims to project British designers over the nation and attaining sustainability at a time of crisis. "Fashion is a unifying force and now, more than ever, it is essential that we collaborate and come together to support each other through difficult times," Rush said. "Our ambition is to contribute to the fight against Covid-19, while protecting vital PPE supplies reserved for the NHS." Justine Simons OBE, deputy mayor for Culture and the Creative Industries, explained that wearing non-medical face coverings when you are unable to practise social distancing "is important to help stop the spread of Covid-19". "It is great to see such leadership from our fashion industry – this partnership will help slow the spread of Covid-19 and raise money for important causes," Simons added.
Dr R Sri Ram, chair of Bags of Ethics, stated that the company has "always been at the forefront of supporting the public through mass behavioral changes in positive and useful ways. Since the early 2000s we helped supermarkets, and retailers reduce their single-use plastic bag consumption by 5+ billion units through sustainable and reusable bags," Dr Ram said. He added: "A new challenge arises with the corona virus pandemic. Our aim is to manufacture high quality reusable non-medical face coverings for the public which reduces stigma through great British design, in line with advice from our scientific community, whilst having a positive effect on both people and planet."
The amount donated to BFC Foundation Fashion Fund will help to support the designer profession in Britain. According to the BFC newsletter, "this campaign protects the future of a generation of businesses that support the ecosystem of design, creativity and positive cultural influence".