If you love it, enjoy it, or create a sense of satisfaction and satisfaction, what is, in any case, is Bvlgari's new "MAI TROPPO" campaign! This new campaign is like an ode to life, joy, and happiness. And here is the Bvlgari House, which has its roots deep in a Roman history replete with a glowing burst of liveliness, inviting it to enjoy a fervent enthusiasm, now and here, every moment of it.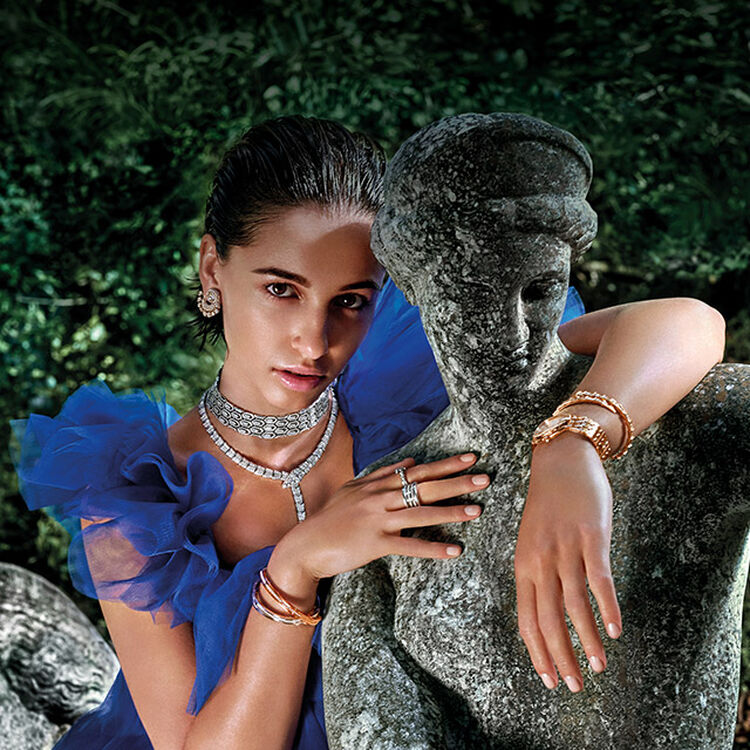 In the Dolce Vita era, Bvlgari cemented its role as a jewelery house when the best known and most famous Hollywood stars and stars of that era entered into a sweeping love affair with this Romanian house.
Fascinated by the allure and charm of cinema and theater women, Bvlgari expressed its appreciation and honor for them by launching a jewelry collection dedicated to them, called "Divas's Dream". The symbol of "gentle fan" is a distinctive feature of this group. The symbol for the mosaics of the ancient Caracalla Baths in Rome; This iconic form turned into a stunning celebration of femininity and glamor.
In the "Divas Dream" collection, the beautiful, vibrant character of Ghada returns the soul through stunning bright colors. True to its heritage, as the most famous master of colored gemstones, Bvlgari has added to this collection with magnificence and excitement by issuing new creative creations using opaque stones and other precious gemstones.
In this collection, the glowing jewelry and jewelry sets – each consisting of a pendant and two earrings – display an image of the ornate Divas' Dream fans studded with brilliant pavé diamonds. And in each set, the exquisite design is decorated with a different precious stone – emerald, sapphire or sapphire – attached to the center of the set. Topped with another luxurious layer of pavé diamonds, with chains encrusted with precious stones, this elegant jewelery glows with sublime vitality.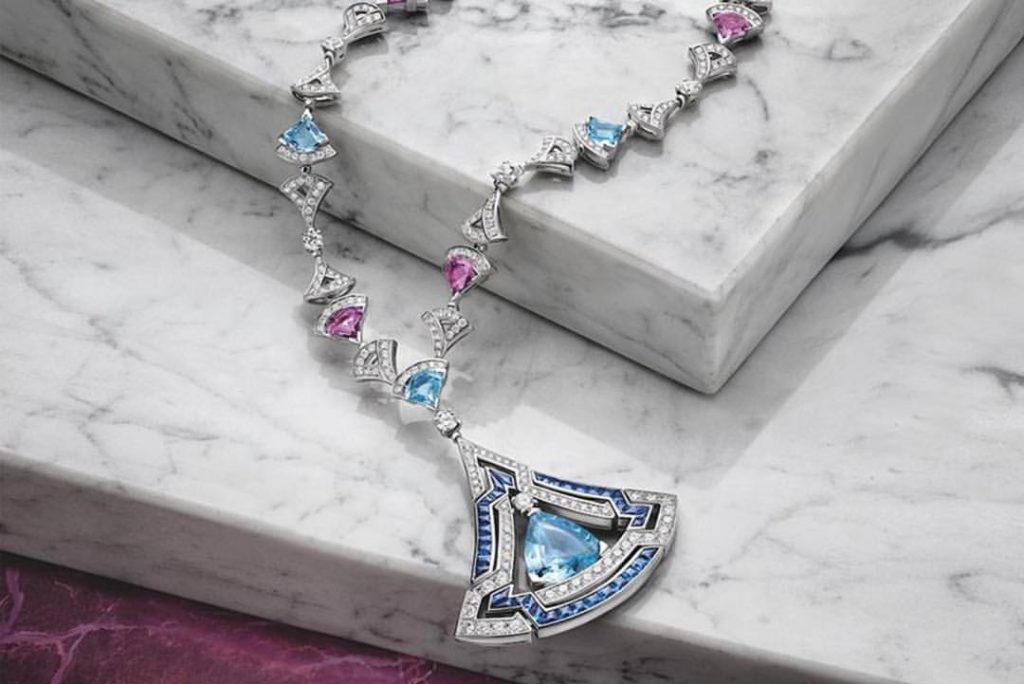 To ensure its elegance even in everyday occasions, the distinctive "fan" shapes in this collection – made of malachite, carnelian, mother-of-pearl, or pavé diamonds – are masterfully affixed onto captivating rose gold pieces.
This new collection includes stunning necklaces, each hanging a chain of carnelian or mother-of-pearl decorated with paved diamonds, as well as matching earrings and bracelets.
And every jewel in the collection sparkles with the glow of Bulgari's undisputed name.