Last year saw the launch of the perfume "Kay" from Dolce and Gabbana K by Dolce & Gabbana, captivating fragrance tells the story of a modern and authentic man. He is seductive, generous, and charismatic, and he is the king of his daily life a born leader who cherishes his loved ones and inspires everyone around him. Today, Dolce & Gabbana Beauty unveils new aspects of his personality through the "Kay" Dolce & Gabbana Eau de Parfum, a new fragrance that offers a friendly glimpse into the heart of the modern king. The man wrapped in this perfume proves that he is not only born to put on his crown but that he is truly worthy of it by balancing strength with a compassionate heart always.
Fragrance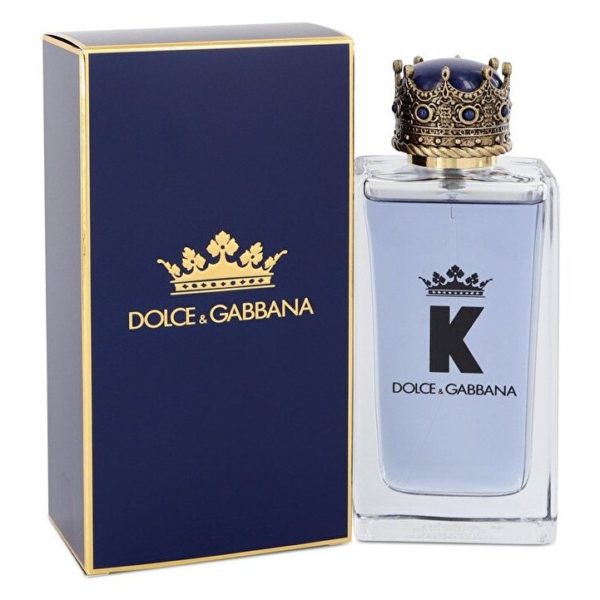 Kai builds on the legacy of his version of Eau de Toilette, with a new sensual scent that captures the essence of a man who chooses his destiny with passion and confidence. Inspired by Tuscany's badland landscapes, renowned perfumer Daphné Bugey and Nathalie Lorson recreated the original fragrance to evoke the powerful and seductive aspects of this king of everyday life. While the eau de toilette sparked an escalation in citrusy notes, inflamed by sharp aromatic pulses enhanced with precious woods, today Kai reveals new spicy notes, a more sensual heart, and a stronger woody base.
Ingredients
As in eau de toilette, this is how Eau de Parfum comes out with a vibrant blend of refreshing citrus fruits, where sparkling mauve orange and lemon juice extract mixes to create sparkling top notes. Enhanced by the freshness of juniper berries, these citrus fruits are revived through a new spicy note sourced from cardamom, which in turn triggers the spark of the essence of sweet pepper to inflame the heart of the fragrance and enhance the intensity of its passion. The crisp notes of geranium mixed with calming sage and revitalizing lavender create a new sensuality by adding the tones of fig milk imparting a soft, creamy texture blended with the residual warmth of spices. Then the fragrance reveals an attractive base of sensual cedar wood, flaming patchouli under the ash, and earthy vetiver, strengthened and enhanced by a new vibrant tone of smoked Nagarmotha wood (Cyberol). Powerfully seductive and seductive in irresistible form, the scent perfectly reflects the intensity of the passion of today's king.