It seems that designer Giorgio Armani's endeavor to get rid of rigid and inflexible styles in tailoring, and to make comfortable jackets such as cardigans and wide trousers, has begun to bear fruit in his new collection for the coming fall, of Milan Fashion Week Fall / Winter 2021-2022 Milano Fashion Week FW 2021-2022, where fashion grapples with how seducing women who have been largely attached to the home, wear pajamas and comfy sports and woolen clothes.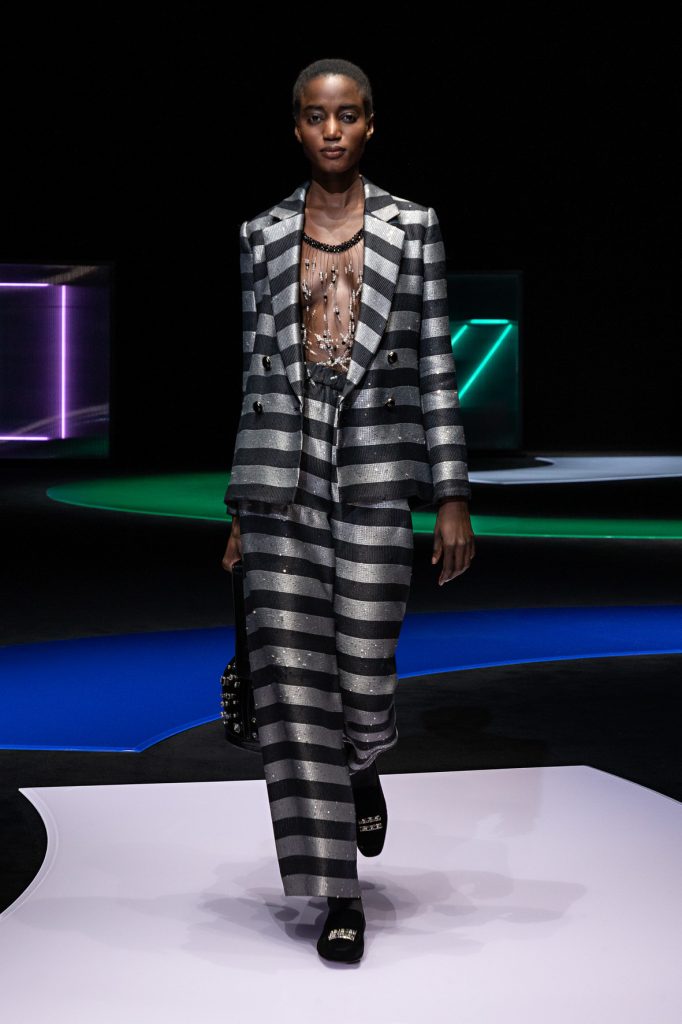 Thanks to an abundance of cleverly designed, luxurious fabrics, his Emporia Armani autumn collection strikes the right balance between comfort and edgy looks. Everything on the runway looked elegant and soft. Armani has adapted the digital format impressively. While his physical shows can be squiggly, he managed to tweak the timing of this eight-minute mixed show (for men and women), rolling the models into a black space dotted with bright and cheerful colors.
The show of women's clothing was both varied and attractive, hinging on velor or woolen trousers, and more subtle suits and coats, with velvet or radiant stripes detailing in strong pop colors. The designer has also created some of the house's signature evening wear, from short velvet cocktail dresses to gorgeous striped suits, to designs woven from sequins or jacquard or those covered with transparent sequins and woven with high technology, especially evening wear.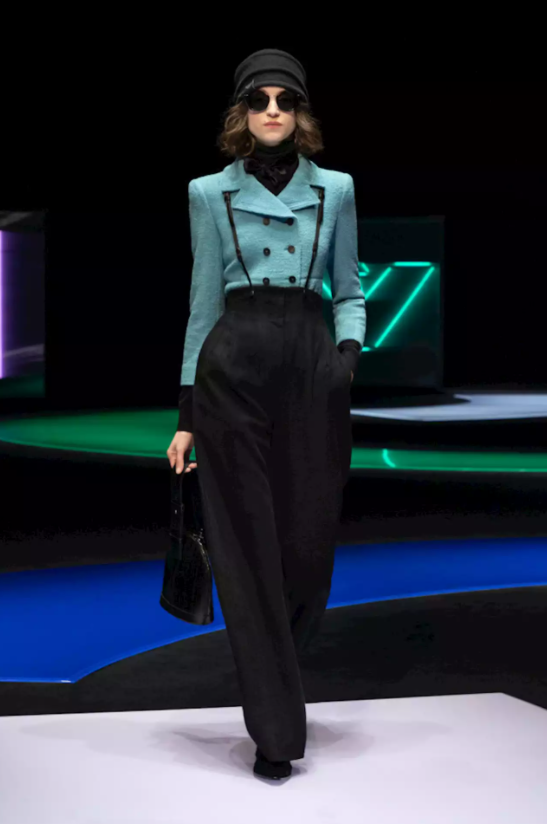 Tailoring formal style on designs with soft shoulders for men, and a play on women's fashion inspired by sportswear, with luxurious materials, most notably velvet that has dominated the group from the first look to the last, and distinctive marks such as peplum, small fur balls, and buttons in the form of a ball.