Although leather fashion has proven itself on the fashion scene this winter, but rather has become one of the essential pieces that every fashionista must keep in her closet, there is a trend that is present and will remain to dominate the throne of fashion, and it is the fringe trend that not only appeared in the fashion of bags but rather Scramble her to conquer the fashion world.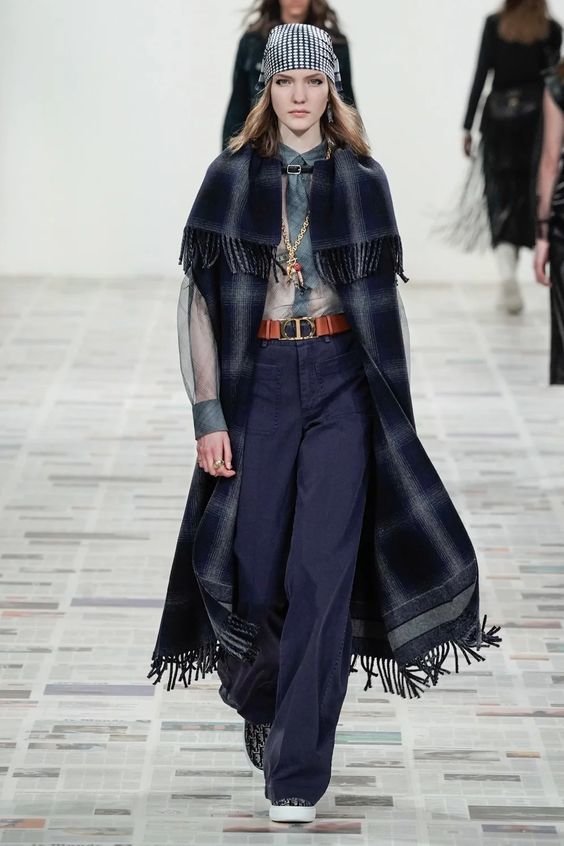 Fringe cocktail adorns the fall-winter designs 2020-2021 in different colors and styles dominated by the qualities of softness, delicacy, and femininity. What distinguishes the fringe trend is that it fits your day and evening outfits alike, and gives it a modern and bold youthful look at the same time. Also, this trend gives the wearer a different look, only one piece of it can radically change the look of the look, and the fringes also help to hide the flaws of the body because they do not define its curves, but it requires a slim figure in order not to increase its size. If you want a mysterious style that carries boldness and confidence, don't hesitate to buy a piece decorated with tassels! 
We spotted the fringes on runways, Dior inspired by the 1970s, like this fringed pancho design and wearing a wide-leg cotton trousers coordinated with a shirt and tie.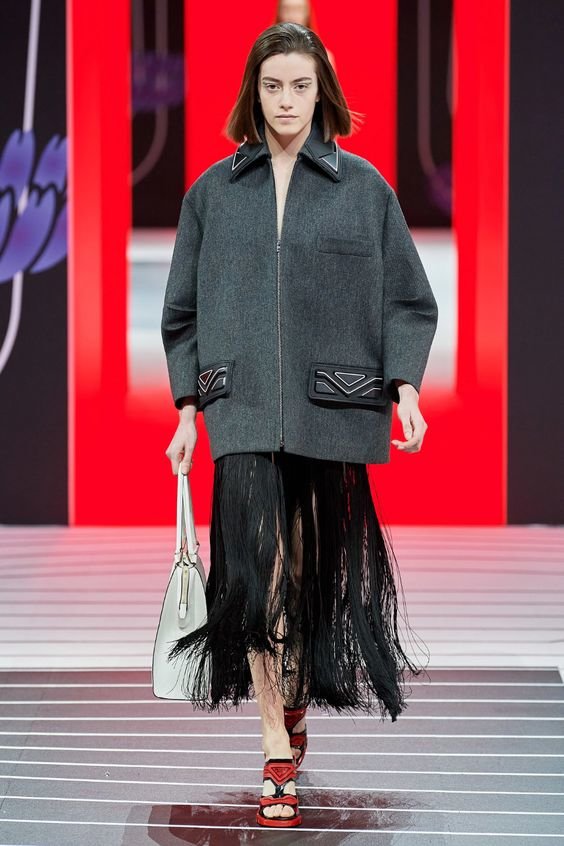 Prada combines casual and formal styles with a skirt made entirely of long fringes, matching the shackle jacket, which is also popular this season.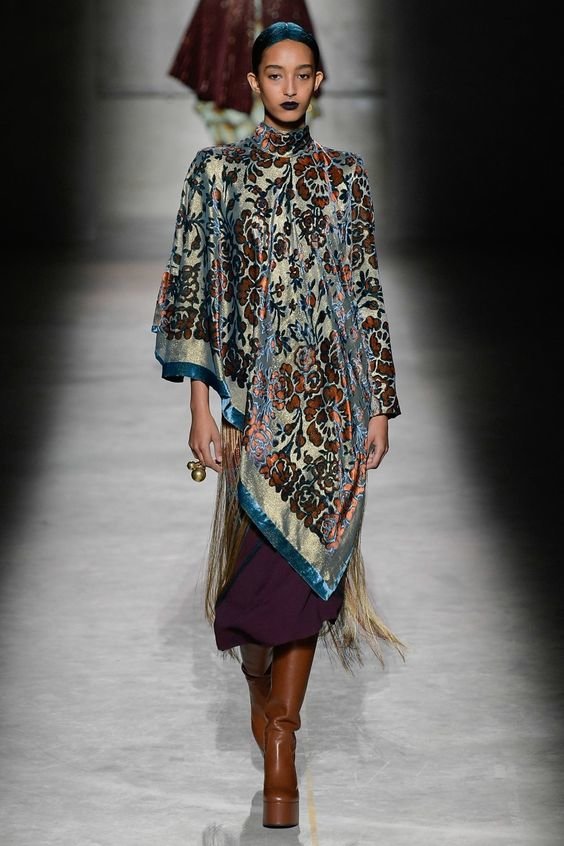 Dries Van Noten resorted to an elegant modern style by inserting fringes to a long top in the form of a silk scarf printed with flowers, and coordinated with a midi skirt in a straight cut.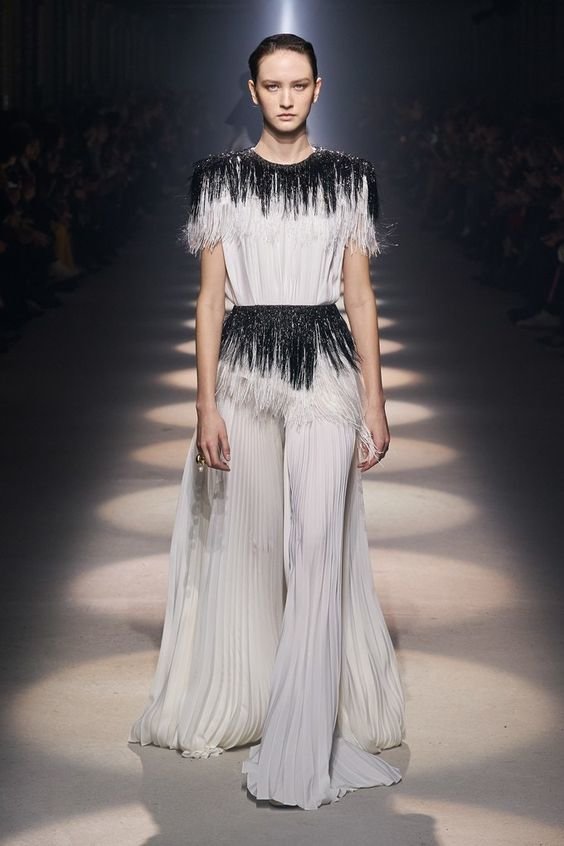 As for Givenchy, it used the ombre style of fringes that adorned the design of a popular jumpsuit in creamy black and white.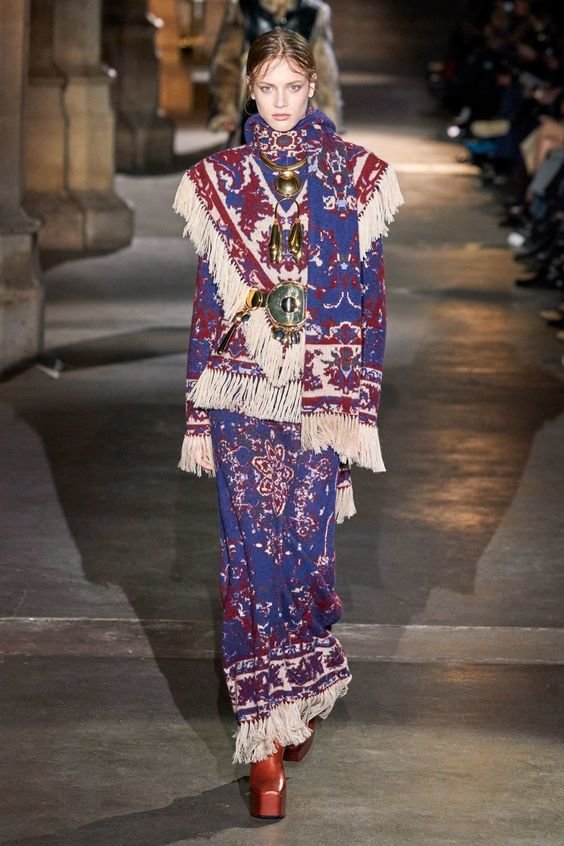 Paco Rabbane, embellished his bohemian designs with fringes suggestive of the mural style. Modern and funky style!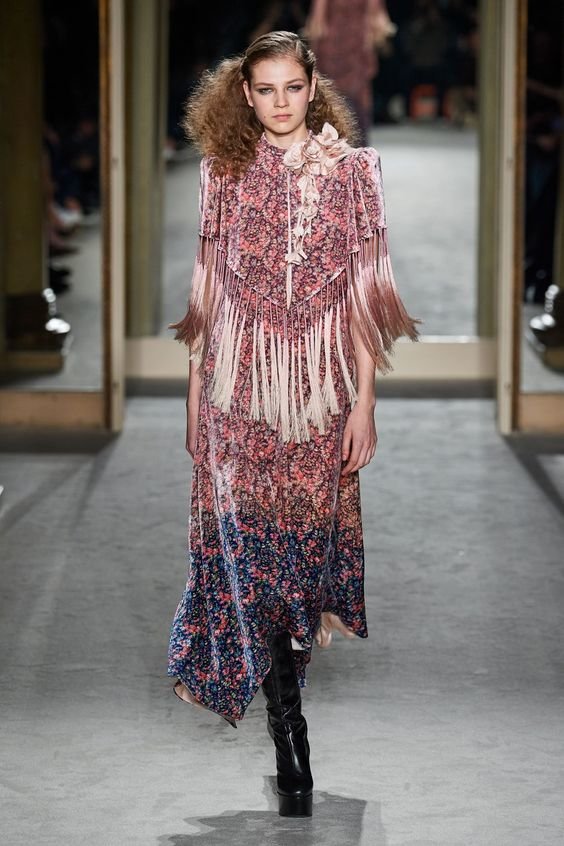 Philisophy De Lorenzo Serafini combined different fashions into a single look, where velvet, fringes and defined shoulders featured in this design. A unique blend that will elevate your look to another level of elegance!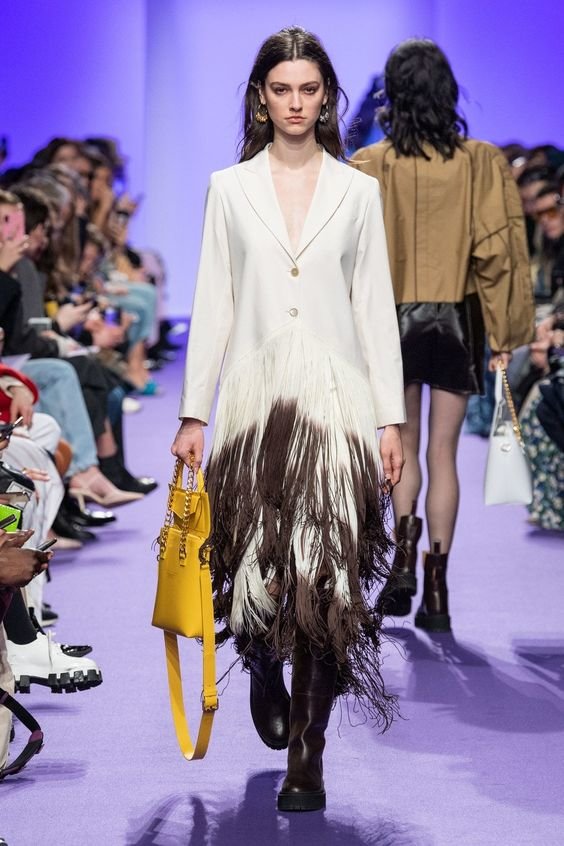 Victoria / Tomas decorated the blazer with several layers of long fringes in gradient colors in an ombré, also seen at Givenchy.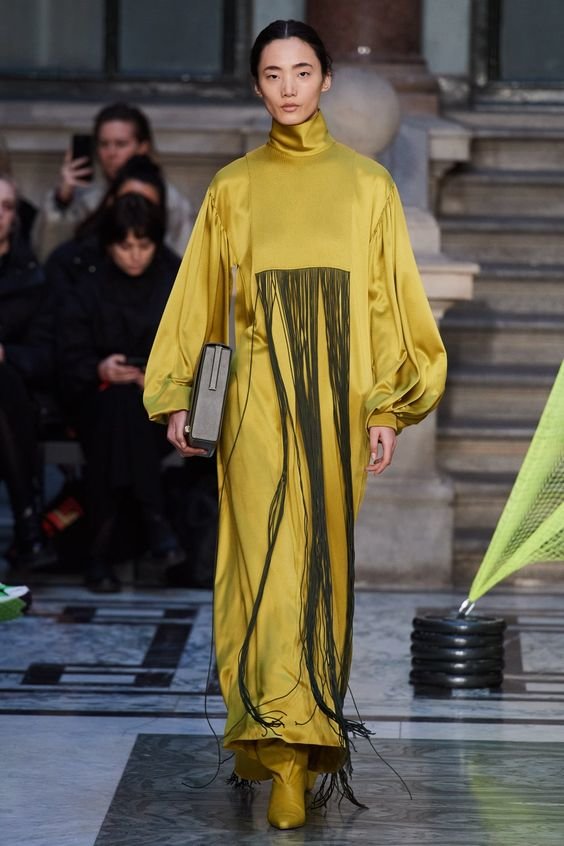 The fringes on this design stand out in the style of the oriental abaya of Roksanda Illincic.