If you are a woman with a small face, finding the right hairstyle and haircut option may be difficult, especially since a small face needs certain hairstyles capable of giving it more volume and accentuating its features. But hey, getting a great hairstyle that matches your features is not impossible.
Today we gathered a list of 8 best hairstyles for little faces . If you have very small facial features or have a face shape that does not have large features, don't worry! The hairstyles we've picked for you for tiny face shapes, can work wonders.
The short pixie hairstyle
It is one of the hairstyles that many women adore when they are looking for a simple yet elegant style. The short pixie haircut is best suited for women with small faces, as it brings focus to your facial features more. This, in turn, makes your face appear brighter and clearer. A hairstyle suitable for any season and for any woman, regardless of her age. If you are willing to take the risk of cutting your hair and showing off your little facial features, this is the perfect haircut for you. To enhance this hairdo, you can dye your hair a lighter shade. To add a modern touch, you can go with your pixie hairstyle, partially covering your forehead.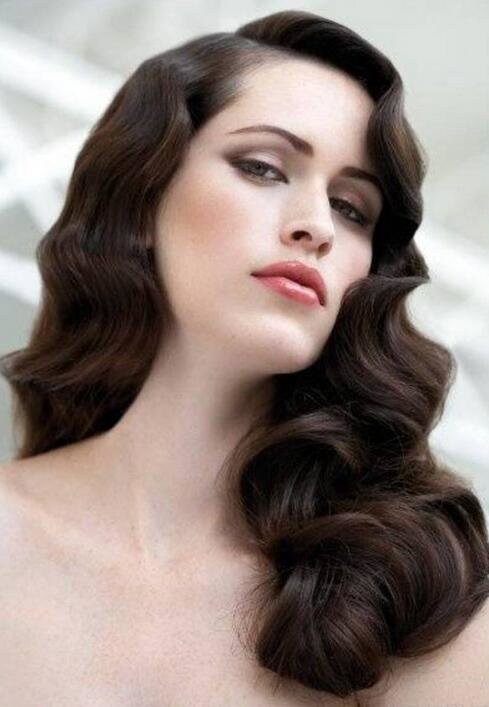 Wavy drop hairdo
This style will go well with cute dresses. Style your long hair with waves that gradually get more curly. You can put your hair on one side, this way thick curls will contrast your face and give it room for attention. Besides, it will also create the illusion and make your neck look slimmer. The wavy hairdo also gives your hair a more voluminous look.
Hairstyle pop

The bob is perhaps the most versatile haircut you will ever come across. Women with small faces, regardless of their age or facial features, can try different styles of bobs. This is another way for women who prefer short haircuts. The length of the bob can range, ranging from the length of the jawline to the level of the end of the neck.
The short bob suits women with small faces, as it provides better frame for your face and makes it appear slightly larger in volume and gives it an attractive presence. You can match a fluffy bang with this haircut to create an eye-catching look. Along with bob, you can choose a striking hair dye, preferably in brown shades, which give a unique texture to your look and make your look very elegant. Bonus points if you choose a bob of asymmetric length.
Double hair bun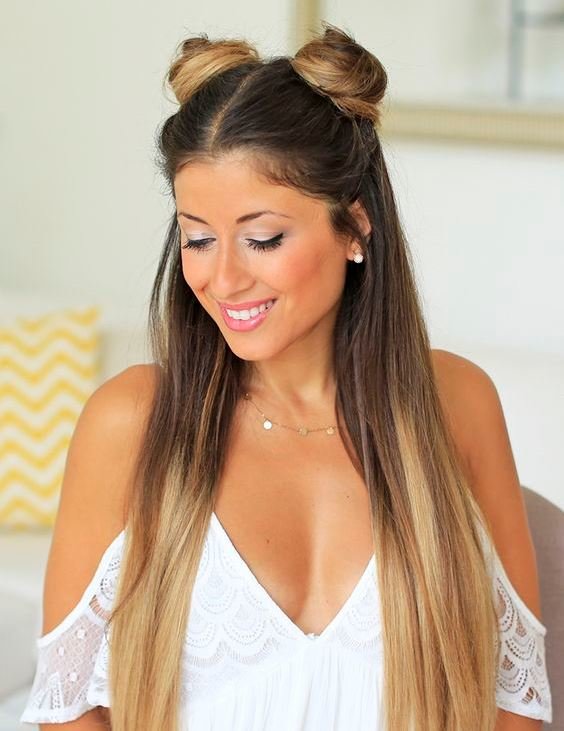 You may have come across the high, low, or even side bun shape, but this double hair bun style, is unique and beautiful too. For those with a small face, and for those women who love to appear bold and charismatic, a vibrant double bun can be a good experience. Try it with straight hair or curly hair, and also try it with full straight hair.
Half wavy hairdo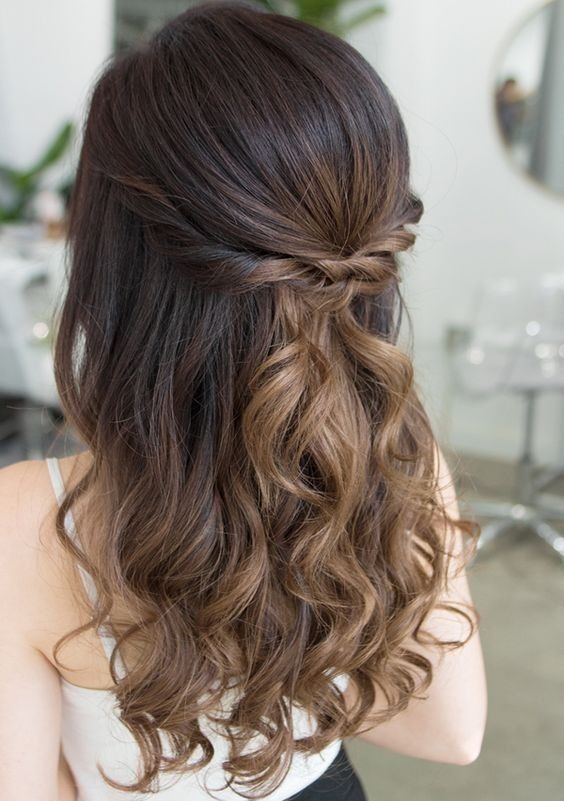 How about going through some elegant classic styles? This curly look is easy to implement, and any lady can try this look on various occasions and events. A charming feminine style that is considered optimal for a small face, especially with the front strands raised from the face and intertwined from the back with the rest of the hair, which highlights the features better.
Messy ponytail hairstyle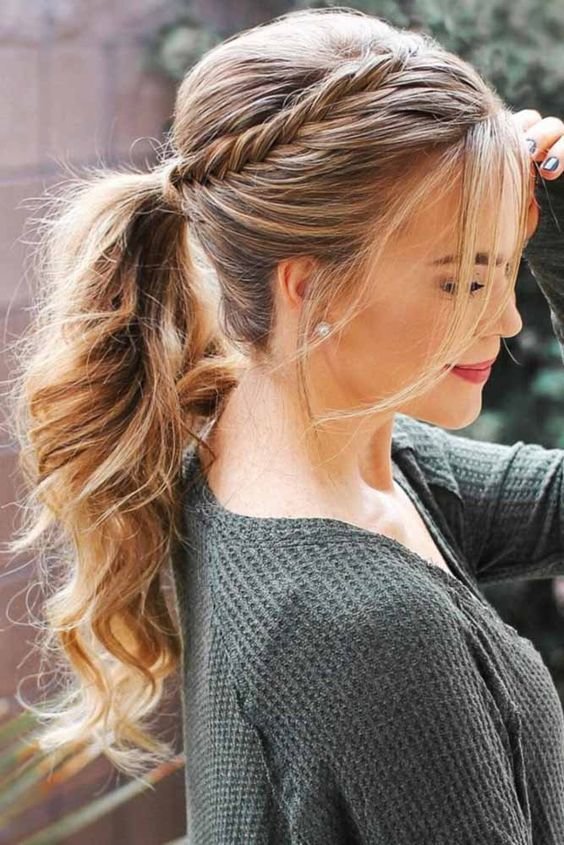 Messy hairstyles are the most desirable and popular looks for girls and women with small faces. They look absolutely beautiful and gorgeous in the most feminine and attractive way. We picked this messy ponytail look pretty heaven. If you have a small face, you can try this wonderful hairdo with a side braid and front tresses hanging over the face, trust us, your looks will be very impressive, while maintaining the elegant classic look of the ponytail.
Side Messy Fishtail Braid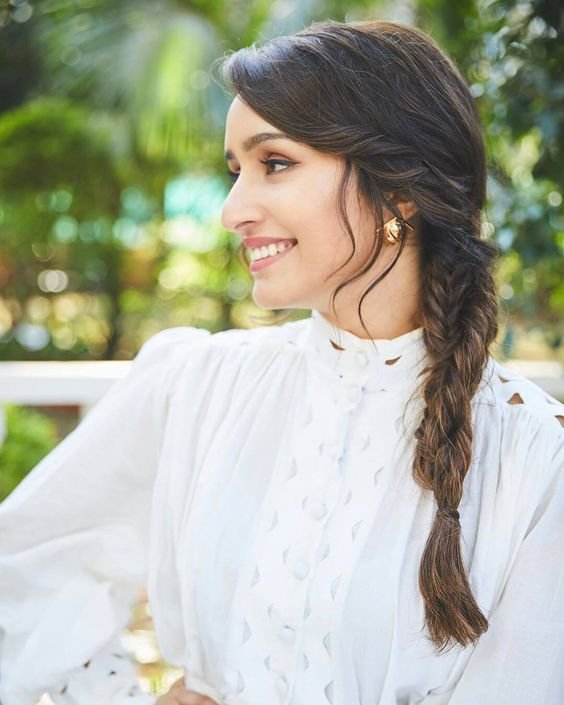 Let's not miss or ignore the messy side-swept fishtail braid for little faces too! As mentioned earlier, the messy look is most popular with women these days. And this fishtail braid style, is our absolute favorite. Be it for an ethnic look or a bold modern style, the messy fishtail hairstyle can be versatile and a perfect fit for most casual and formal occasions.
The high bun with a headband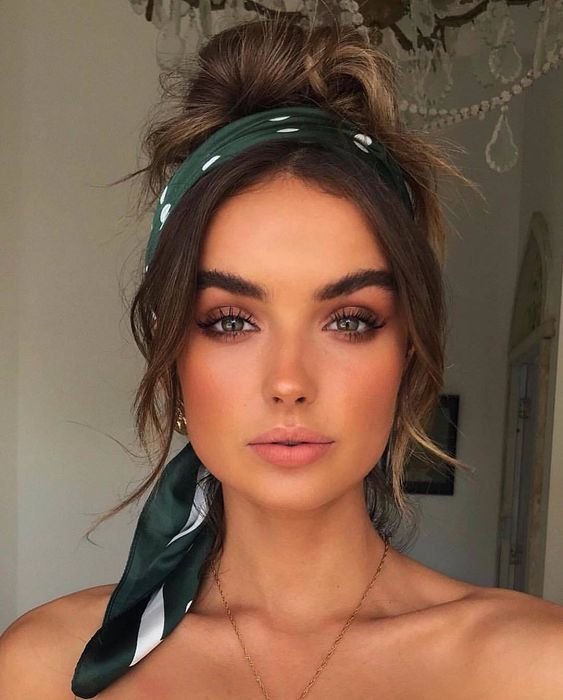 This hairstyle is the perfect hairstyle for little faces. Here, most of the hair is gathered together to form a messy bun, you can leave some front fringes hanging across your face, and you can also have thick bangs if you have a wide forehead. This hairstyle looks very different from other bun hairstyles, which look fluffy and taut. This look would be perfect if you want to impress someone on a first date. You may also want to color the ends of your hair a little to add some contrast to your face and hair.