Most of us try to stay indoors when winter is on. Winter is a season when people choose to sleep more and work less. The icy chill tells us we need to eat more heavy, hearty meals to pad out our midsection and protect our bodies from dying of hypothermia. Everything in our innate wiring wants us to stay in, bundle up, get cozy, get fat, and wait for the warmth to find us again.
This is absolutely wrong! You should be out there on the trail, out there on the street, out there in the world. The cold helps you burn extra calories so you can eat, drink, and be merry without losing that swimsuit physique. The increased darkness is trying to depress you, and we all know that nothing is anathema to depression like a nice runner's high. So don't let winter win, get a set of snowbound winter running shoes and fight back!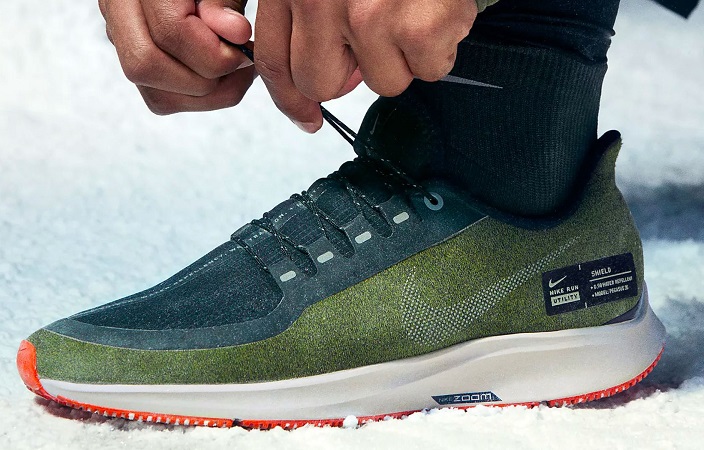 How to choose your perfect running shoes? These may help you:
Waterproofing
Along with winter comes snow and dirt, or at the very least increased rain. The fastest way to get cold is to have wet feet, so the first thing you should do is seek out shoes that shrug off water. Those that have DWR (Durable Water Repellent) are good, or you can add some yourself.
Waterproofing also reduces the amount of weight your shoes will have, meaning they won't suddenly feel leaden on your feet as you grind out that last K. You won't find anything that will stay completely dry, but minimizing the wet effect is the first step toward surviving a frosty jog. Rugged outsoles and tough uppers are what to look for here.
Traction
While conditions will differ depending on where you live, cold weather typically means reduced grip on the roads as ice, frost, wetness, or piles of snow hide the ridges of the asphalt and sidewalk. That means you're going to want deeper treads and more pronounced bumps and grooves in the bottom of your shoe.
Many have found that switching to a basic trail shoe is enough to keep from sliding, but this can vary greatly depending on where you're going to be doing your roadwork. More grip is universally safer, and more likely to keep you on your feet, so don't skimp here.
Support
When you're more likely to slip, your ankles are more likely to end up at odd angles. If you get a standard running shoe, consider adding in an ankle brace, or select a high-top model that will help stop injury before you're laid up with a sprain.
Size and air-flow
A handy thing to remember when you buy a winter running shoe is that you're probably going to be wearing thicker socks, so going up half a size might not be a terrible idea. The advantage to the additional socks is you can then get them in merino wool or an equally wonderful wicking material. This will give you the airflow you need, reduce foot sweat, and allow you to buy shoes with less mesh, which adds warmth and cuts down on the ingress of water.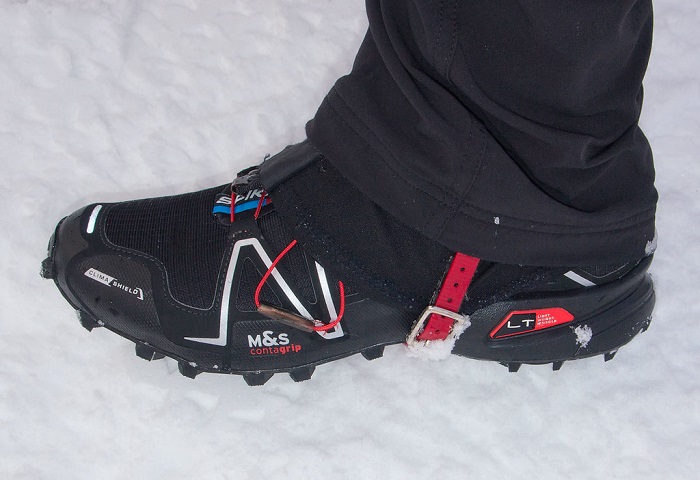 Cool look
Winter time means more darkness and nights that fall more quickly. That means you need shoes that are brighter and more colorful than their summer brethren. Ugly as they may be, they could save your life.
So, get your own action-packed winter shoes and live your winter!