It goes without saying that a simple white shirt has been one of the basics of every kharana, and one of the easiest and most popular trends "for a long time. You can also wear it all year round, whether it is in your morning looks for coffee with your friends, or late at night. It seems that Olivia is Olivia.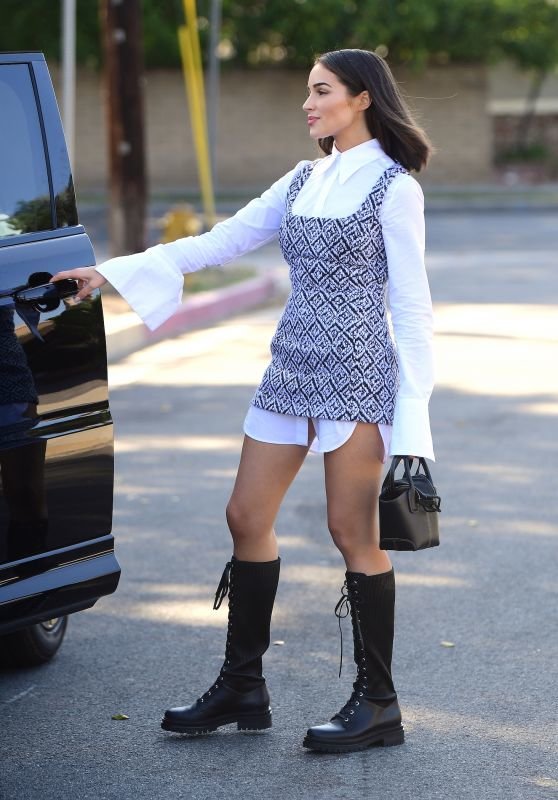 Culpo is one of the fashion icons who love this classic piece, as she coordinated the long white shirt in an attractive manner, combining modernity, boldness, and femininity, and in her latest look, Olivia helps you wear the white shirt in a different and modern way.
The American fashion influencer starred in a long white shirt with its cufflinks left open, wearing it as a dress and coordinating a shorter dress decorated with geometric prints in black and white.
She complemented her striking modern look with black leather accessories, including leather Chuncky boots with ribbons and a handbag with short handles.
As for aesthetics, Olivia resorted to a sleek bob haircut and soft makeup based on pink lipstick.