Burberry View Burberry is the first Offers Fashion Week in London for Spring and Summer 2021 London Mode Week the SS 2021, initiated by designer Ricardo Teese Riccardo Tisci who made inspired by a group of one of the images borrowed the dark of the "story of love that combines nymph and shark sea and it is a reflection of the difficult conditions that the world went through and is still going through after the Coronavirus invaded, and the sense of loneliness and desire for the freedom it generated in light of domestic isolation.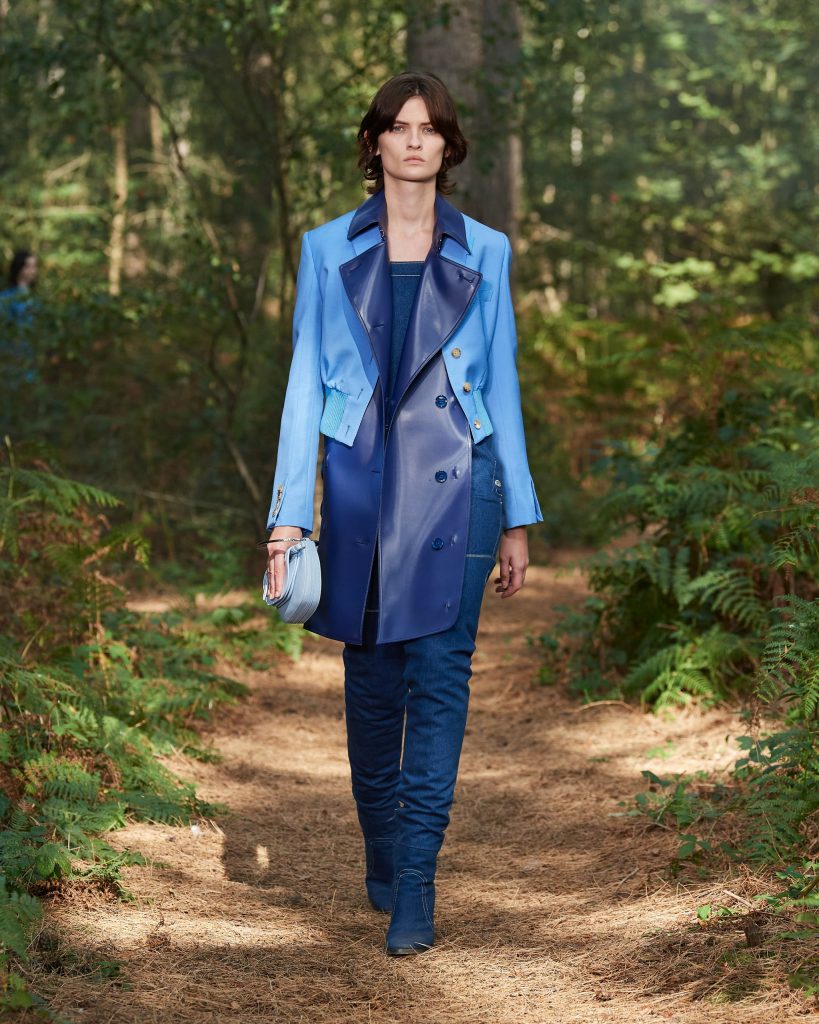 But despite this dark metaphor emanating from the depths of the sea, graphic prints and decorations prevailed, which presented a threat rather than a feeling of loneliness. According to Tessi, "One part of us was merging with nature, while the other part was terrified of what was happening." 
During the isolation of home, the designer spent most of his time gardening and cooking accompanied by an adult mother of age 92 at his home near Lake Como in Italy.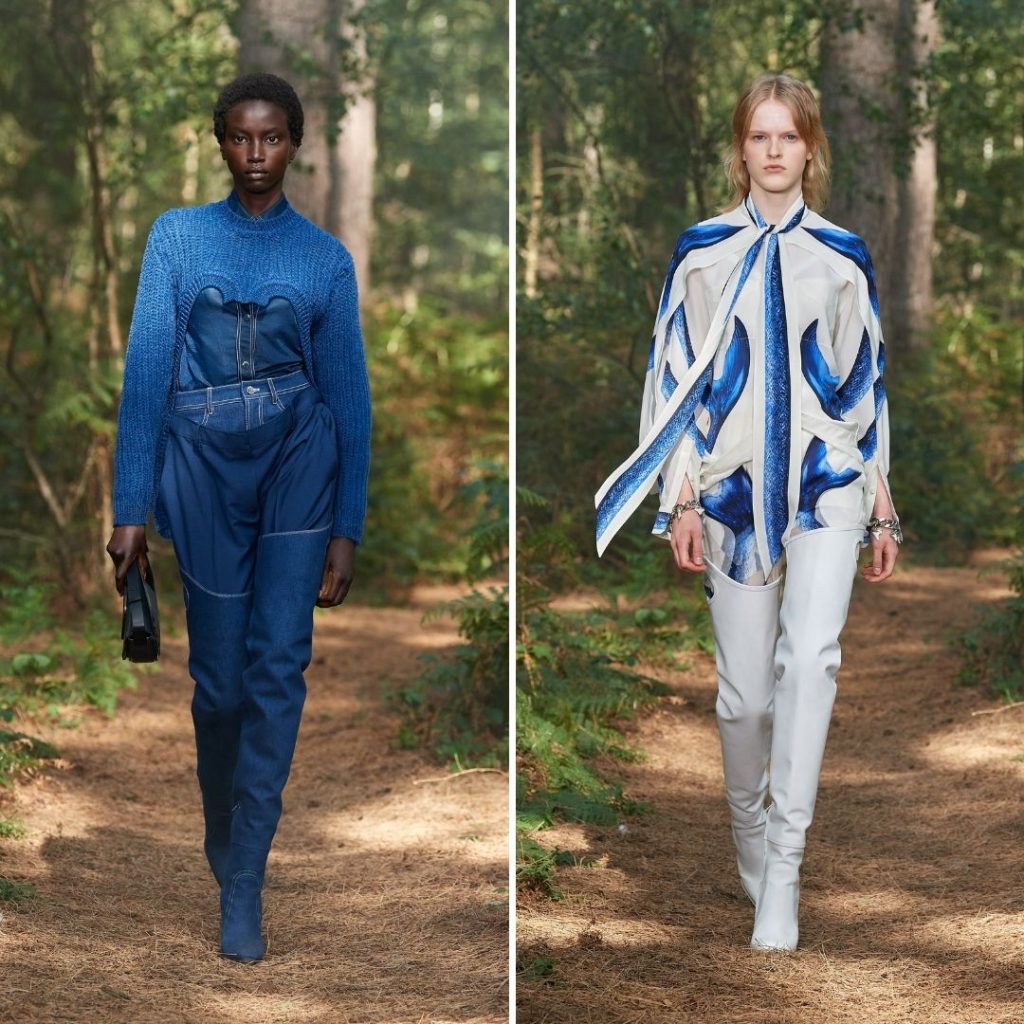 A group in which the models appeared while searching for the freedom they found in the middle of the forest, which in turn turned into a display platform rich in modern designs mostly centered around the world of the sea, as dominated by the blue color and engravings and decorations drawn from the depths of the ocean, as well as the black monochrome designs that embodied darkness and fear long live the world.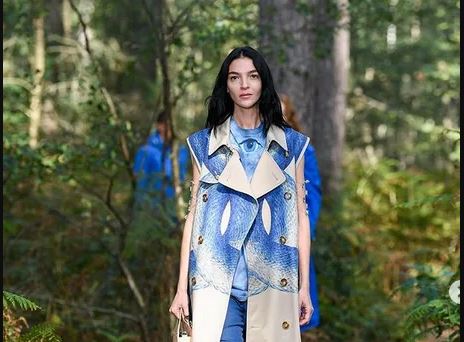 We saw long coats, including full leather, and some combining multiple materials such as leather, denim, and cotton, including trench coats, made in a distinctly modern style, below them casual fashions that consisted of coordinated tops with classic trousers, jeans, or mid-length skirts, or even with jumpsuits, which also appeared alone decorated Modern prints inspired by the sea world. Also, we saw tight printed dresses, lace dresses, and other designs in transparent materials decorated with sparkling crystals.