For the first time in the region, Louis Vuitton will be displaying the Sewelo diamond. A rare and exceptional diamond weighing 1758 carats. Sewelo, which means "Rare Find" in the Setwana language, is the second largest rough diamond ever discovered, and it is stunning not only for its sheer size but also for its intriguing properties in terms of shape, color, composition and composition. In collaboration with Lucara Diamond Corporation and HB Company of Antwerp, the house has formed a unique collaboration to transform a rare and exceptional diamond specimen, the largest of its kind in Botswana.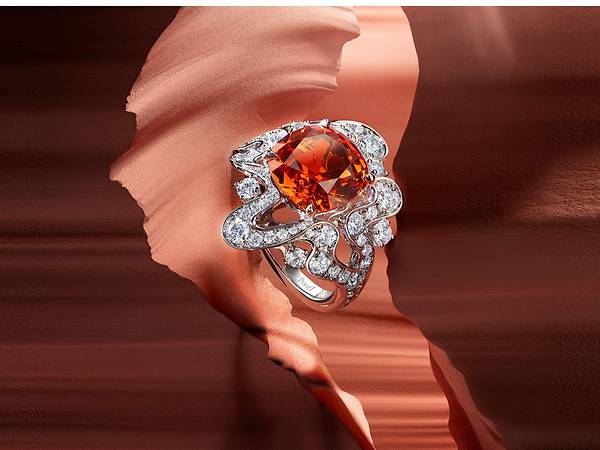 Also on display will be the discovery of the second exceptional diamond, Sethunya. This 549 karat rough diamond of exceptional clarity, high luster and high color is once again in collaboration with Lucara and HB Antwerp, discovered and mined from the Lucara-owned Karowe Mine in Botswana. Named Sethunya, meaning flower in the Setswana language, it is a gentle nod to the distinctive monogram flower of Louis Vuitton, and rough diamonds are estimated to be between 1 and 2 billion years old, and are remarkable for both the consistency of extreme clarity and whiteness throughout the crystal.
Alongside the rare and rough diamonds, the Stellar Times fine jewelry collection will be presented as well as several pieces from the Riders of the Knights fine jewelry collection, both designed by Francesca Amfitheatrof, Louis Vuitton's Artistic Director of Watches and Jewelery. The Stellar Times draws its inspiration from space exploration and the gems that claim ownership and power from the stars, while the high jewelry group Riders of the Knights pays tribute to the powerful vision that has propelled many medieval heroines to transcend the boundaries of their destiny.
Also on display will be a variety of high jewelry necklaces, bracelets, bracelets and rings including a bridal collection and the never-before-seen LV CUT ring along with a large collection of watches that cater to both men and women.
To explore the collection, you can book your own appointment by calling the Louis Vuitton store in The Dubai Mall.