Our skin is exposed to ultraviolet rays on a daily basis, in addition to environmental pollution and damage from psychological stress, fatigue, smoking, and other factors that affect our lives in general and damage the quality of our skin in particular. This is what necessitates us to fight all these attacks on a daily basis as well.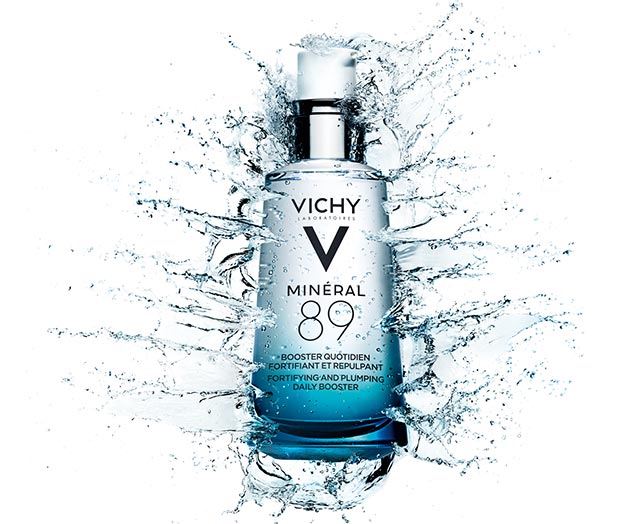 Given the bad factors that surround us daily, laboratories created the Vichy first time formulations that contain concentrated amounts of mineral waters known and the source of volcanoes Oaufern old. This mineral water is rich in antioxidants and 15 minerals and foodstuffs are necessary to ensure the integrity of the skin. All these elements together actively work to strengthen, stimulate, and fortify the skin's natural defenses.
Preparation MINERALOGICS 89 opens the door to a new generation of skin boosters. It contains 2 essential ingredients i.e. 89% of mineral water and 15 minerals and has been clinically proven to suit sensitive skin, soothe redness, and reduce discomfort. The hyaluronic acid that it consists of helps absorb water to moisturize and soothe the skin. In short, your skin benefits from an instant boosting dose as it becomes smooth, hydrated, strong, and flawless, meaning it instantly glows and radiates health and beauty.
Vichy recommends using Mineral 89 as the first step before starting your own skin protein or as a base for makeup products. 2 drops of Mineral 89 are sufficient for use anytime during the day and as long as your skin needs support and care.
Mineral 89 is the perfect way to provide your skin with a daily dose of support and strength. No doubt, it will become an integral part of your daily routine! You can find it in the nearest pharmacy.