Inspired by the azure beaches and the summer holiday atmosphere, Azzi & Osta launched its new Spring Summer 2021 ready-to-wear collection . The collection's designs are vibrant with bright colors, and dominated by a dreamy feminine character, which evokes the features of the 1960s with its attractive details but in a modern style.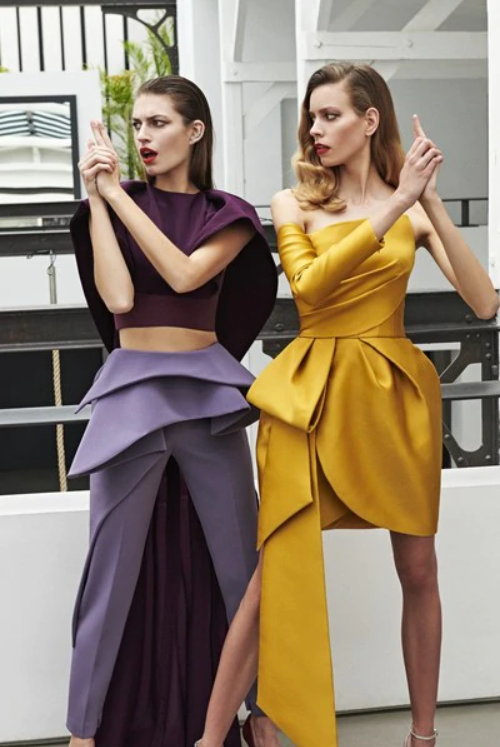 The collection boasts a blend of pink, yellow, blue and white inspired by the old American travel magazine Holiday, which has been very popular for its bold designs, striking visuals and eloquent articles such as John Steinbeck, Jack Kiroc, Truman Capote, Joan Didion and Ernest Hemingway.
Holiday designs mimic the magazine's vision to masterfully play the chord of simplicity and elegance at the same time, offering soft and comfortable looks such as wide jumpsuits from the bottom, narrow to elbow sleeves, wide at the ends and multiple folds; The split-knit bits are adorned with elegant asymmetrical cuts and puff sleeves.
Layered elements are featured in the collection, and the long strapless blouses are adorned with a new design with thick layers of ruffles. Puffed sleeves and narrow hem at the edges add an innovative touch to the long narrow dresses, while geometric cuts dominate the collars. The jumpsuit is made of white lace, knotted at the waist with a huge bow.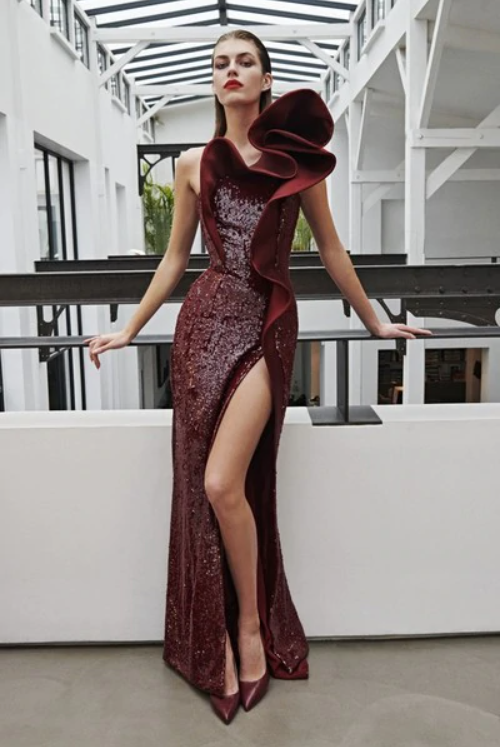 Holiday includes a range of modern and simple dresses despite the delicate embellishments that decorate them, such as the tulle dress decorated with huge ruffles, the long dress with a lace skirt inspired by ocean waves and a lace bodice decorated with floral prints.
As with all Azzi & Osta collections, joy and joy are evident in the smallest details; The waistline is flaunted with elegant embroideries, while the collars are graced with floral and ribbons and classic touches.
The ready-to-wear collection for the Spring/Summer season 2021 is characterized by exquisite colors that inspire confidence and hope for brighter days when the world opens its doors to full of life again.