Okhtein opened its new flagship store in Cairo at the "Capital Promenade", the store perfectly expresses the character of the Akhtein brand, which merges heritage with contemporary art and design.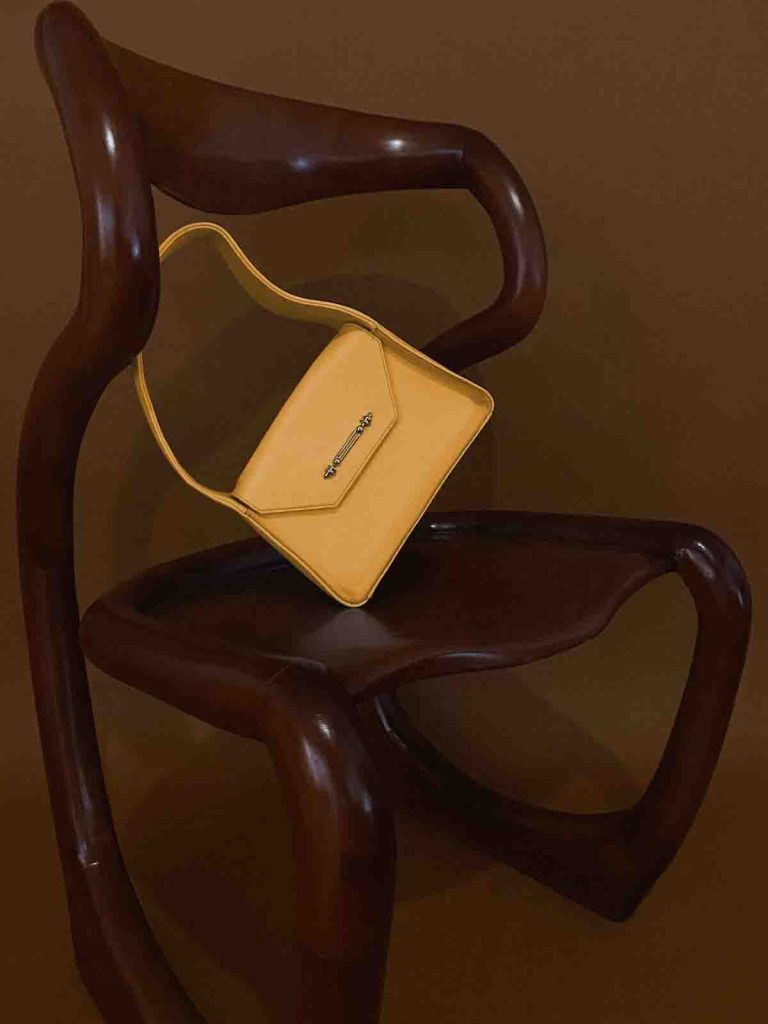 The store is cleverly designed to fit and express the content of the pieces. Two sisters hired the Lebanese company "WZ Architects" led by Walid Zidan to express the brand's spirit across the place. Designs filled with directional lines and abstract and contemporary settings can be expected for the store.
As part of their ongoing cooperation with the United Nations High Commissioner for Refugees, two sisters have created a special version of the "Felucca" bag, which contains Swarovski crystals to form the Lebanese flag. The bag was displayed at the party at "Z Park" and will be auctioned during the El Gouna Film Festival. All proceeds from the sale will go to UNHCR's blast relief effort in Beirut.
In an ongoing effort to be sensitive to their community and environment, Akhteen has developed a new concept for her new collection this season. The brand's creative duo chose not to introduce any new styles this season, focusing instead on the idea of ​​communication in contrast to the difficult times of separation and separation that the world is now experiencing.
Okhtein launched its latest collection, called "Reconnect", inspired by nature and the inner self. The collection is an evolution of the classic Akhteen styles, where some patterns have been recycled and redesigned to be more practical with lines and designs inspired by nature in earthy colors.