"The promotional film for the Fall/Winter season 2021 carries its own story, like all the shows that accompanied the creations of the brand over the seasons, as it embodies the aesthetic values ​​of cinematography, a world that has always inspired me and I wanted to delve into its details. It is a distinctive peculiarity, to be filmed in a movie that allows me to display all the colors and vitality it contains. I also wanted through this digital work to evoke the fashion shows that I followed during my childhood days, and she had the great merit in guiding me to become a fashion designer. " -AMI Alexander Matthews, Founder and Creative Director of Label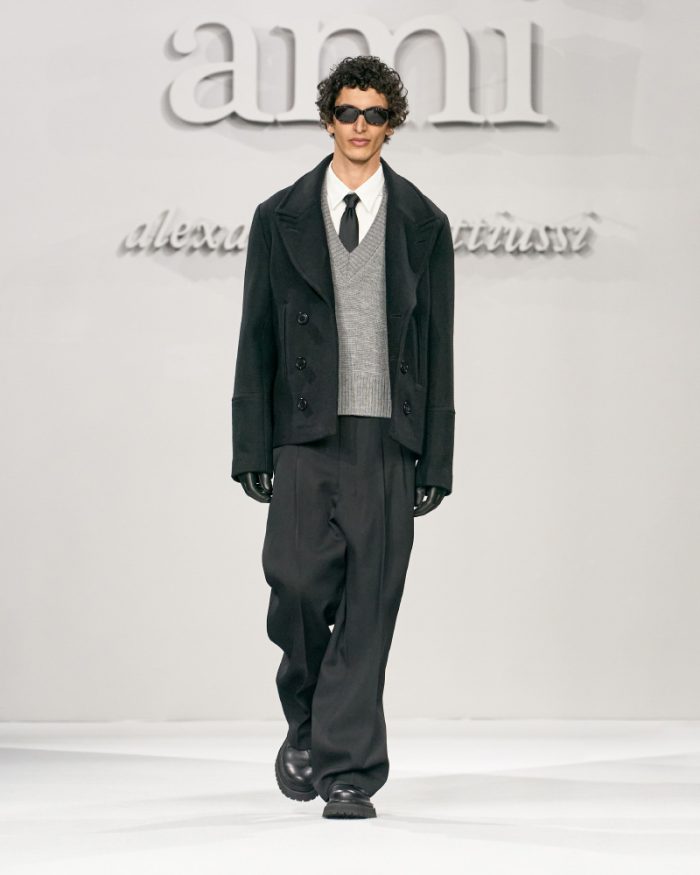 The AMI Fall/Winter 2021 collection evokes optimism and luxury, and their designs combine dynamism with practicality. It also exaggerates the touches of subtle elegance that dominated the fashion world at the beginning of the nineties, highlighting large-sized designs with subtle cuts with distinct structural dimensions and elements of modern simplicity, in addition to contiguous spaces of basic colors and augmented reality technology.
The film is inspired by the details of the fashion shows that inflamed fashion platforms in the early nineties of the last century, and was filmed completely digital, but with due regard to the strict safety measures of the Covid- 19 crisis.
"Le Deville" features an artistic and documentary touch that echoes the fashion shows of its golden age, as the brand evokes the beauty and dazzling atmosphere of that period, but in a simple two-dimensional environment.
As for the scenes of the work, it seemed like a torch of spontaneous energy organized in the midst of complete focus not without fun, and the participants showed remarkable harmony and great happiness to cooperate with each other, so we find the models wearing white robes and talking to the makeup artists busy in their creativity, then they share a simple break before The beginning of the show. These photographers' cameras captured these moments with all their unrivaled passion and enthusiasm.
While the scene completely transforms on the stage to take the suspense to another dimension, the place becomes dark and the music plays, announcing the beginning of the show. Here, the performers shine on the stage in a fun, not without theatrical character, to stand a little at the end of the corridor at the lights of excited cameras before they rush the narrators of the scenes to change clothes and start over.
The nine-minute film carries the directing vision of the creative Alvaro Colom, a talented Spanish filmmaker and photographer who reflects in his work his influenced by the hobby of dance, and behind the camera graceful movements resembling choreography. The New York-based artist has collaborated with elite models in works that have topped major fashion magazines such as Vogue and Vanity Fair, and he has also photographed and directed numerous promotional campaigns for the most prominent international fashion houses and beauty brands.