In the past, the rules regarding shoes were quite clear. Sports shoes for sportswear, casual and formal wear for formal wear. However, during the past years, these rules have disappeared and overlapped, and it has become completely acceptable to wear sports shoes with a formal suit.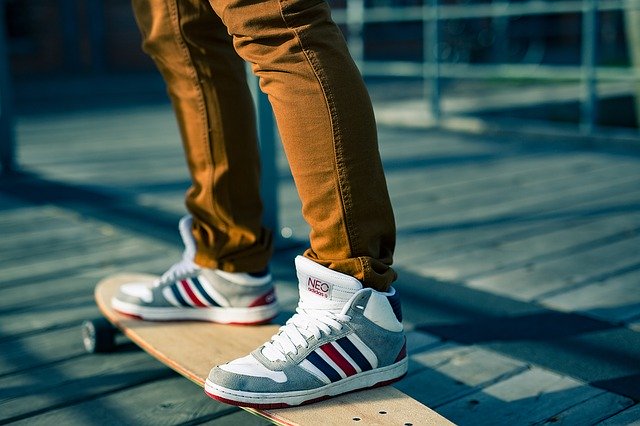 With the emergence of so many models of shoes and the intersection of the rules of choice with each other, the general picture seems not clear at all.  
Coordinate with clothes
Some think that coordinating men's clothes is easy compared to coordinating women's clothes, it may seem theoretically correct, but in practice, the matter for men is very complicated.
Shoes for jeans!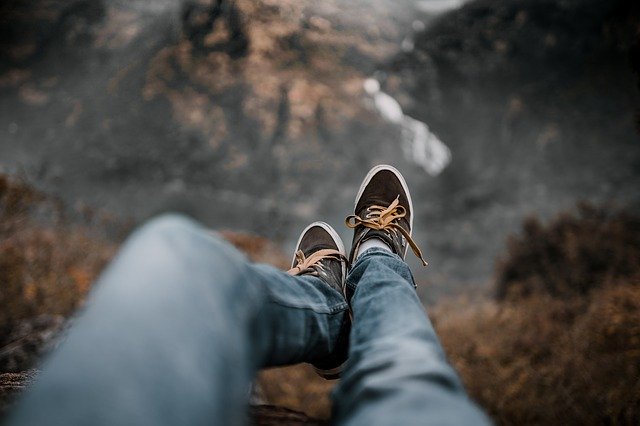 Jeans are the most used in the world, they are suitable for all places and occasions, so they had to be placed at the top of the list.
Before you know what shoes are suitable for jeans, fashion experts warn you against wearing formal shoes with jeans, as they are not appropriate at all.
As for the appropriate shoes, there is no doubt that sports shoes give a vibrant look to you, if your jeans are blue with white shoes, then you will be a great option.
But if your pants are of other colors, you should choose sports shoes that match the color of the pants.
You can also wear Boat shoes, which are very suitable in the summer, in addition to Converse shoes, while you can wear Kat shoes during the winter.
Also, do not forget to wear a colored shirt or colored T-shirt over them, to get an attractive look that most young people desire.
For canvas pants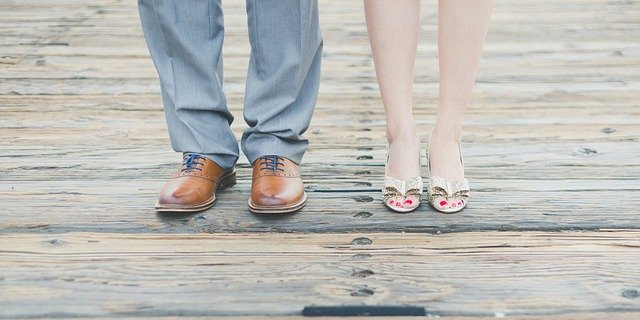 There is a stable rule for wearing shoes that fit fabric pants, and it is to choose shoes that do not have heels, or that the heels are very low.
Like Loafers, Oxford, Budapester, lace-up, and Buckled shoes, which are all formal leather shoes, you can also not wear socks underneath them if the weather is hot.
Sweatpants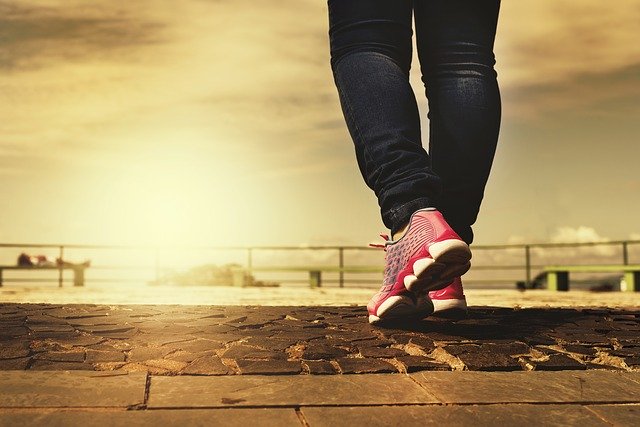 Sports pants are one of the popular types of fashion in the recent period, as they are worn in all places because they give comfort in movement.
Therefore, if you want to wear sports pants, of the cotton, polyester, or even fabric type, you should go to sports shoes that will give you more elegance than other types.
One of the appropriate options is the Slip-on shoes, in case you want to wear a T-shirt over it, but if you want to lean towards the casuals a bit by wearing a shirt over the track pants, you should choose low-leg sports shoes or "Hiking" shoes or boots made of the skin.
Tuxedo suits
If you want to wear a formal suit such as a tuxedo, here your options will be very limited and you can never tamper with it, so your only option is formal shoes, but you have a choice between leather or velvet shoes.
In order to know how to choose between them, it is up to your personal appreciation of the shape and color of the suit you will wear.
Shoes for shorts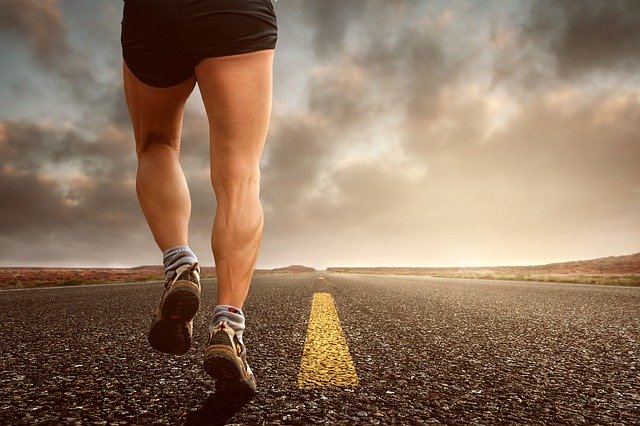 Wearing shorts during the summer is the most appropriate option for many men, but some people wear formal shoes under cotton shorts, in your opinion is this appropriate?
If you want to wear shorts, you have to wear appropriate shoes, and formal shoes are definitely not.
There are plenty of options, such as sneakers, short neck, Converse, Slip-on and Moccasin, as well as jeans.
As for the huge sports shoes, they have no place with shorts unless you are wearing basketball shorts.