CHANEL unveils its first High Jewelry Collection; Centered entirely around tweed.
How can gold and diamonds be transformed with such elasticity to resemble hand-woven Scottish wool fabric? How could a texture of metal and stone vibrate with such remarkable vitality and purity?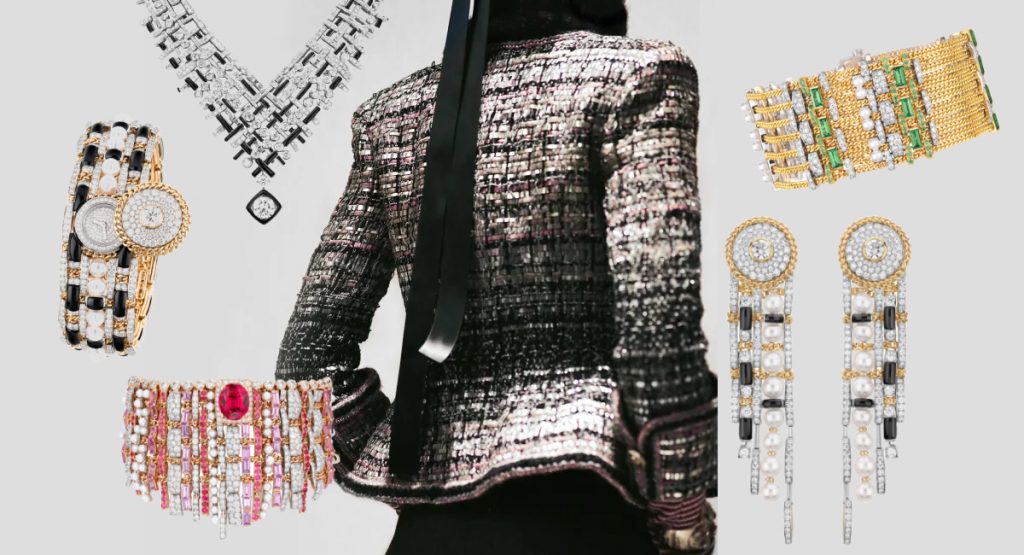 To answer these questions, the CHANEL luxury jewelry atelier developed special techniques for joining jewelry, infusing the movement with solid gold, as well as praising the irregularity of the beautiful tweed fabric that Gabrielle Chanel loved. 
On a plain surface, diamonds, pearls, and sapphire stones intertwine and form layers of them, forming necklaces, rings, and bracelets with an attractive coarse tweed effect. The elegant lines of each innovation signify the distinctive pattern of this distinctive weaving exclusively by hand.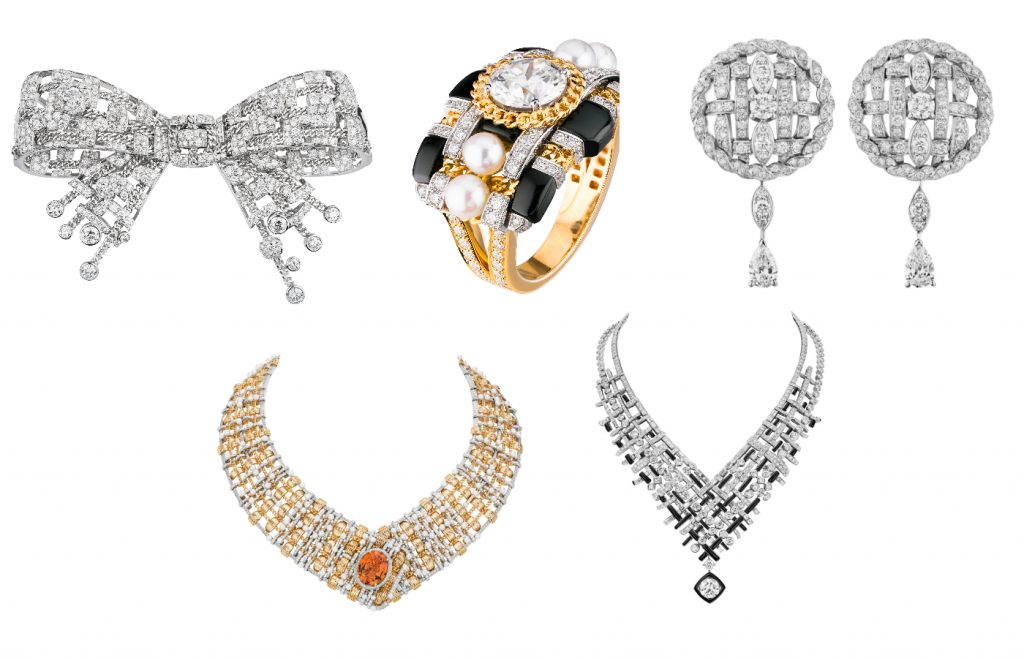 The collection, comprising 45 exceptional pieces, is designed to express the distinct characteristics of tweed. Harmonized with the delicacy and richness of this fabric, these precious fabrics are interwoven, linked, and shaped like a weft. The design of each piece is distinguished by its flexibility and ergonomic character. For studding, it has the advantage of straightforward simplicity to reduce surface graininess, and to create a smooth-to-touch cut.
With the creation of this fine jewelry collection, CHANEL begins a new chapter in the history of tweed. Tweed is derived from the Scottish word "twill," which means ribbed cotton. The name is also believed to be inspired by the River Tweed, which is a coastal river that stretches between England and Scotland. Mademoiselle Chanel has always preferred to choose wool, which does not require much washing to maintain its softness. It boasted of its ability to distinguish tweed, which is specially rinsed in the waters of the Tweed River.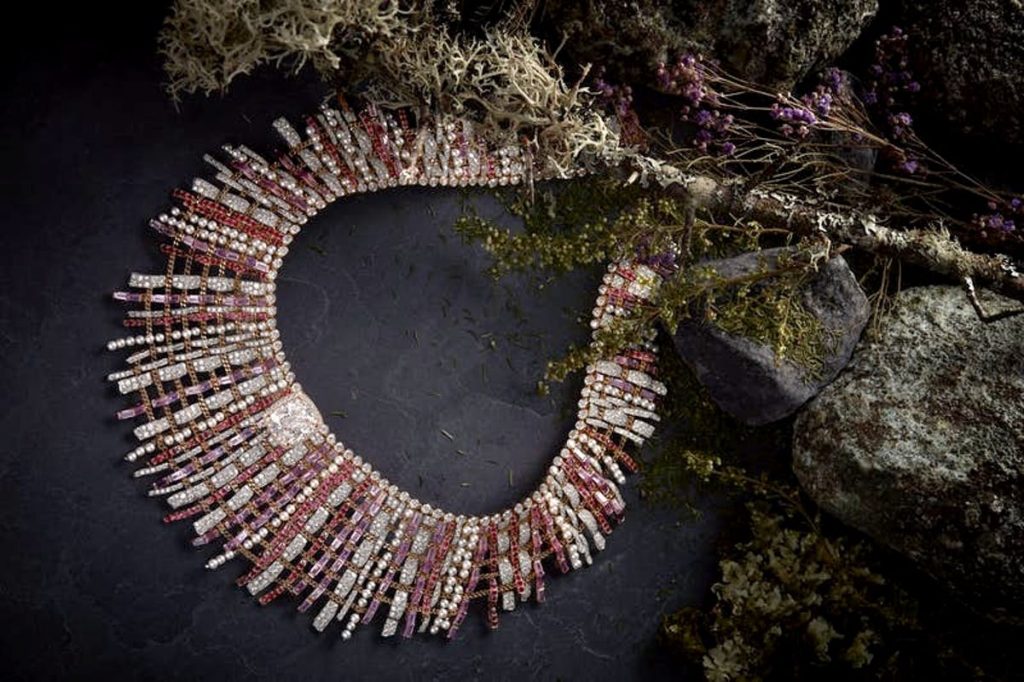 Gabrielle Chanel's love for this woolen fabric was reinforced in the mid-1920s during her love affair with the Duke of Westminster. Tweed became a staple of her wardrobe, as she was the first fashion designer to take inspiration from this elegant element of men's clothing, and adapt it to suit women's looks. And her imagination of a woman like her. She loves to travel, drive and exercise. Tweed has become a permanent imprint on its style. In her eyes, it combined all the qualities she was looking for in her designs. Notice how this fluffy fleece keeps; Soft and fluffy and comfortable, when not combed, it gives off its irregularity and natural look.
CHANEL invites us on a journey to discover the luxury jewelry collection entirely centered around this fabric, which has traveled across the borders of Scotland to settle in the ateliers of Place Vendôme.
By adorning the tweed with stones and diamonds, it turned into a precious fabric that expresses the tremendous expertise and unlimited creativity of CHANEL's fine jewelry making.