In the tropical garden of La Métamorphose, the blossoms of hope and renewal bloom for the Spring-Summer Couture Collection 2021. Light, flying and delicate dresses, mixed with handcrafted silk, chiffon and embroidered tulle. Colors are as expressive as wanting to revert to recklessness and sweet summer dreams.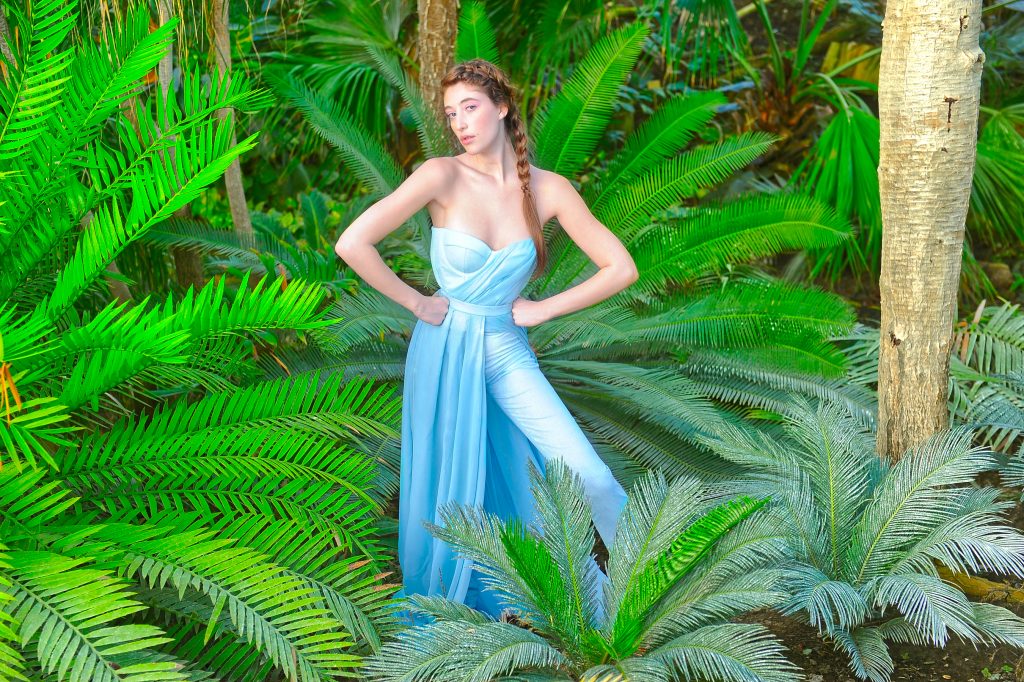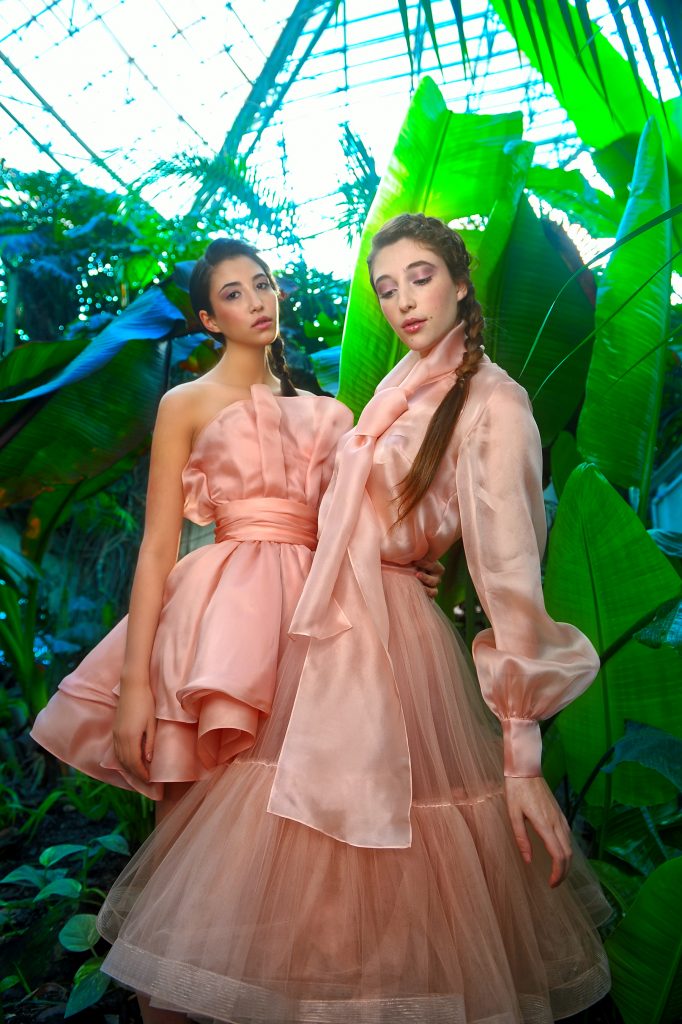 They go from pastel blue, to nude pink, to light purple, then come fuchsia and royal blue, the symbol of the new birth. Definitely a fun and romantic group. Made only with fabrics sourced from France, the designers once again emphasize their connection to France and French knowledge.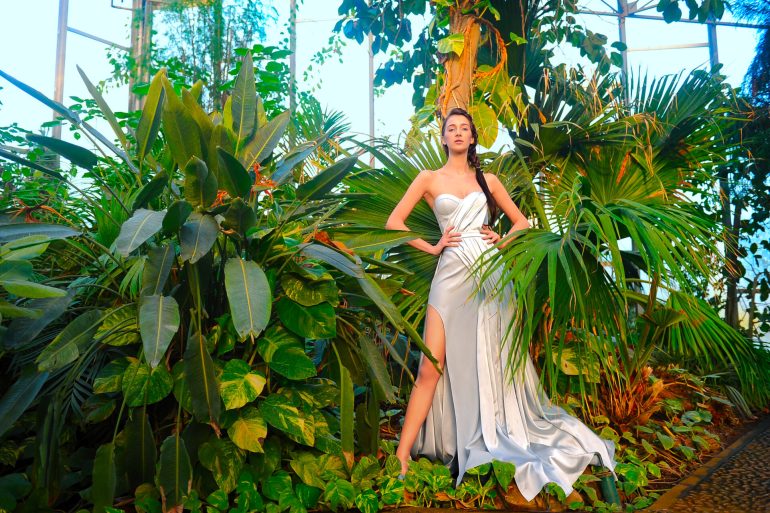 The final touch of the collection is the organza wedding dress, which is worn in two versions: a closed flower that opens thanks to a tie and turns into a long dress. The dress required 100 hours of labor and 4 weeks of assembly, petaled petal to give a blooming flower result.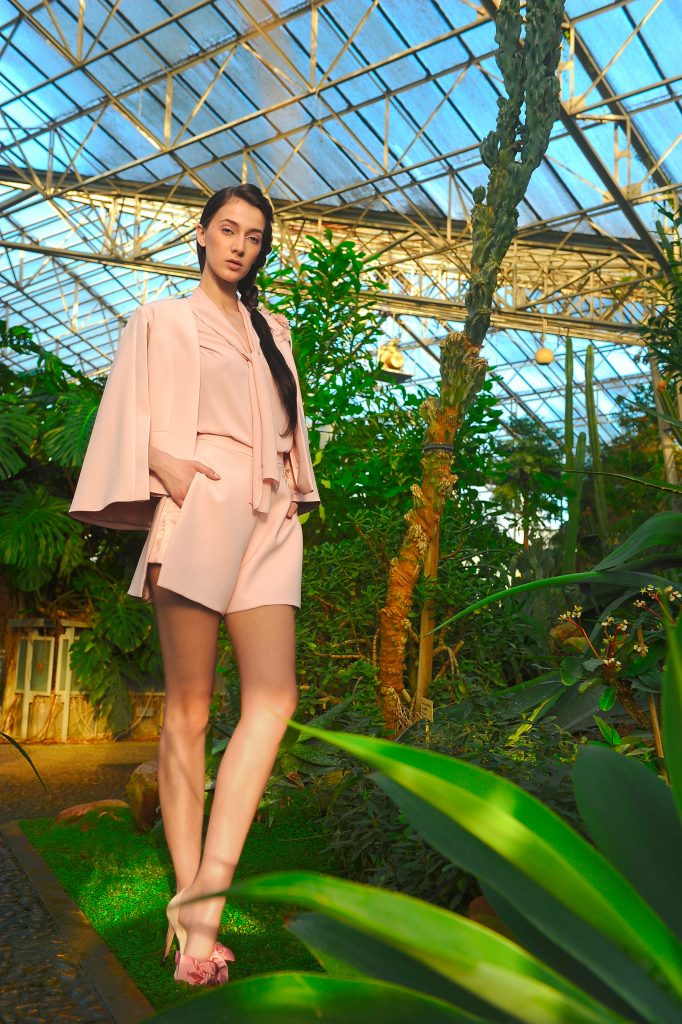 Each petal with rhinestone to give the illusion of a dewy white rose. The specially designed shoes for the collection were signed by Ginissima, using the collection's fabrics and colors.