Reality TV star Kim Kardashian and her half-sisters Kendall and Kylie Jenner participated from the comfort of their home, in the virtual show presented by Givenchy men's ready-to-wear, as part of Paris Fashion Week, Fall/Winter 2021 – 2022 Paris Fashion Week FW 2021 – 2022. 
The stars of the Kardashian/Jenner family showed their support for the house of Jinfushi, by adopting outfits bearing the signature of the brand, which was dominated by the fashion of monochrome or the unified color. Let's take a look at their looks: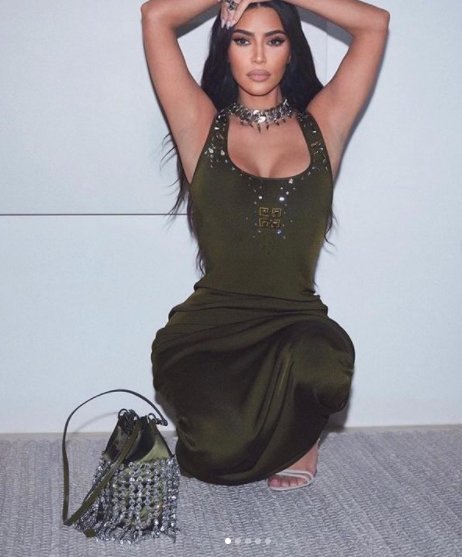 Kim Kardashian and the Jenner sisters are back in support. Kim wore a long olive green jersey dress with a Givenchy logo embellished with crystals around the neckline, and complemented this monochrome look with light beige high-heeled sandals and an oil-green satin bag studded with cascades of sparkling crystal stones.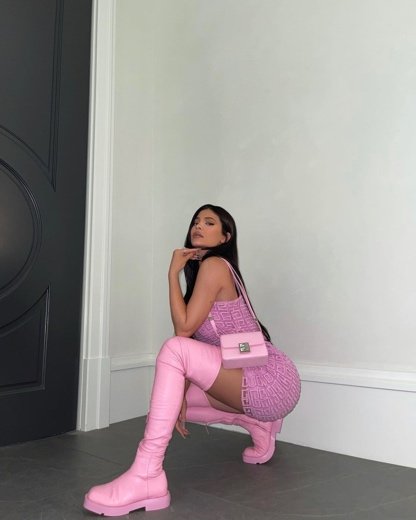 Meanwhile, Kim Kardashian's younger sister Kylie Jenner adopted a monochrome pink look, which consisted of a short jersey dress with a slim fit that bore the brand's logo with identical high-leg leather boots and a small shoulder bag in the same style.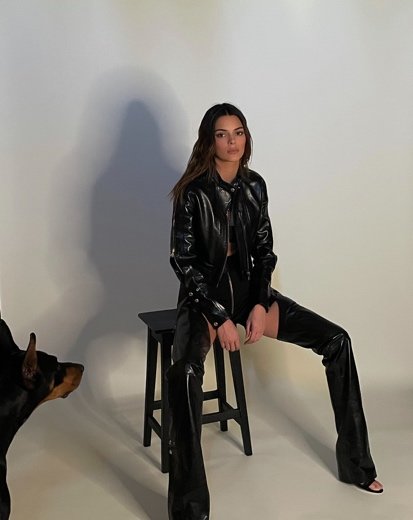 As for her model sister Kendall Jenner , she chose from Givenchy a monochrome design inspired by motorcyclists in glossy black vinyl leather, consisting of a coordinated jacket with open-cut pants and a front zip in silver metal, in addition to a bra that revealed parts of her tight stomach . The rock and roll look was complemented by black sandals.