Fitness work outs are important that keep your body and spirit up. But one of the downsides that some people report when they transform themselves from couch potato into fitness fanatic, is the toll it can take on the skin – particularly in women. Dermatologists offer advice on ways to prevent breakouts and infections, which can happen when exercising regularly.
Post work-out glow
We are in it for the healthy heart and the super-woman-like strength, but we would be lying if we said the promise of glowing, celeb-worthy skin did not play a part in signing that 12-month gym contract.
"The so-called post-workout glow is really the result of two things," Dr Lana Kashlan, a dermatologist, explains. "Yes, the sweat on the surface of the skin does give a nice glistening sheen, but more importantly, there is increased blood flow during exercise and this increased circulation causes a flush of redness."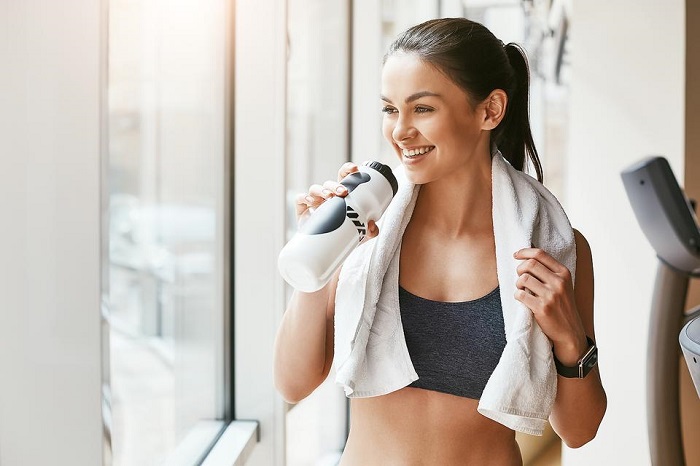 Meanwhile, Dr Hossein Yavari, a specialist dermatologist at CosmeSurge, says that when exercise becomes part of your everyday lifestyle, the benefit of each workout "will have an accumulative effect, improving the quality of skin in general".
So why the breakouts? A method of releasing toxins while keeping the body cool during a heart-raising gym session, sweat is not intrinsically a bad thing. But as Dr Majd Alzoughbi, a specialist dermatologist at Aesthetic Clinic, explains: "Overheating and sweating can make some skin conditions worse. Sweat carries with it the grime of what is built up in your pores and what is on your face, and if it settles back into your skin, it is not good," she says.
The result? Breakouts, rashes, irritation and milia – small white bumps that appear on the skin when flakes get trapped under the surface.
Pre and post work out steps
So, should we be washing our face before the gym, giving it a scrub afterwards, or waiting until we get home and into the shower?
"To help prevent acne, it's important to clean your face before working out," says Alzoughbi. She recommends using a gentle cleanser and rinsing with water to prevent that build-up starting before you have even completed your first circuit.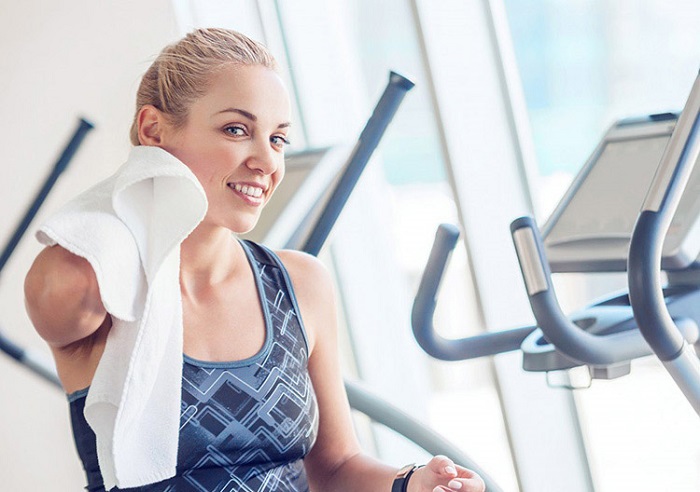 It may seem extensive, but removing everything lingering on the skin beforehand and not allowing sweat to sit on its surface for too long afterwards is essential if you want a healthy sheen over an unwelcome irritation.
Our workout poses a whole host of dermatological hazards if we do not follow good hygiene practices. Infectious organisms can live on surfaces we touch, so be aware that gym equipment is a major source for potential viral, bacterial and fungal infections.
Committing to a life of fitness does not have to mean overhauling your beauty cabinet. But adding a few steps and stages to your skincare regimen could help protect against pimples, rashes and worse.
We all have a basic daily cleanser, toner, moisturizer and sunscreen routine, so just relying on that cleanser a little more pre and post-workout is key. Alternatively, add micellar water – gentle yet effective – into the mix for some on-the-go goodness.