Dubai based make up artist Sarah Sequeira gives her tips regarding the makeup trends for autumn/winter 2020. From glitter and bright pigments to a dark eye and lip, here are the on-trend beauty looks to experiment with.
Deep metallic shadows
For a look that exudes opulence, give your eyelids a glittering, metallic makeover – but not in any old shade of silver or gold. This autumn trend champions colourful metallics, in deep, diva-esque tones. Shades of green seem particularly popular – such as the olive tone used by Anna Sui on the runway, and brighter green used by Alice and Olivia.
Sequeira says shades of copper and deep purple are other go-tos. "I prefer using liquid or cream eyeshadows, or loose pigments, to create high-shine metallic looks." She lists Matte & Metal Shadows by Huda Beauty, Dazzleshadow Liquid and Loose Pigments by MAC, and Scattered Light Glitter Shadows by Hourglass, as products to invest in.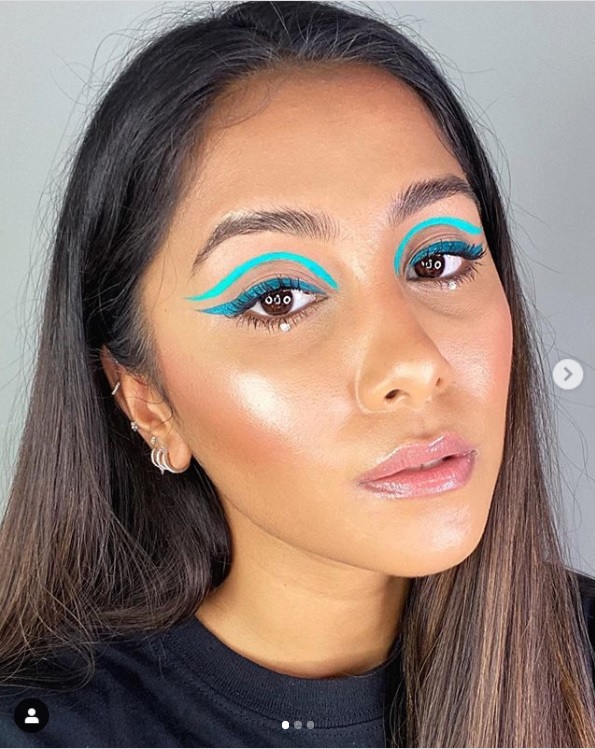 Bold pigments
Miu Miu combined pops of colour with long, feline flicks of eyeliner on models for its shows. Fuchsia and sky blue were the shades of choice, and hair was styled in waves for a contemporary-retro look.
Sequeira suggests investing in brands such as Anastasia Beverly Hills, Huda Beauty and Natasha Denona for intense, pigmented and long-lasting shadows. "I always recommend using an eyeshadow base when doing these looks, preferably one that is a couple shades lighter than one's skin tone to really make the colours pop," she says.
Dual tones
Another eye trend sees the pairing of two bright shades. At the Altuzarra show, a mermaid-esque look was achieved with shades of pink and teal, covering the full lid and extending outward a few centimetres. Unlike conventional techniques, the shades don't blend into one another, instead retaining stark contrast between the colours, and therein lies the challenge of achieving this look, Sequeira says the right brush can make all the difference.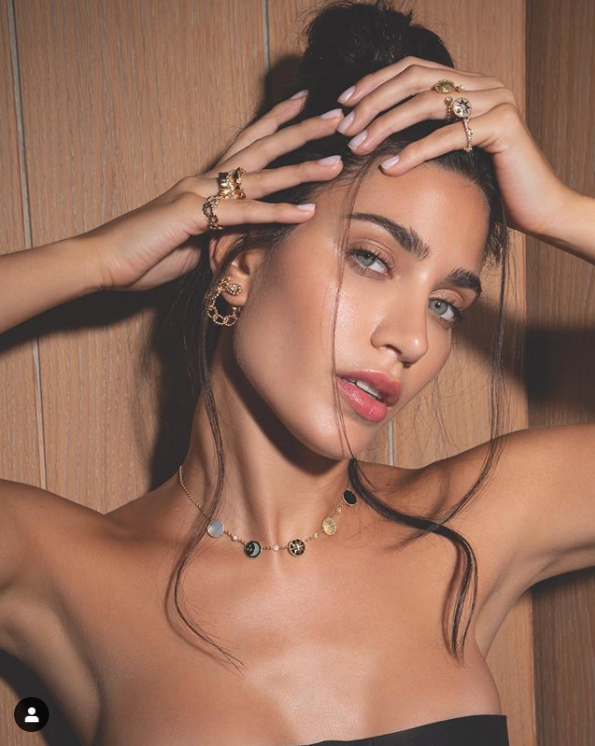 "When working with two-tone shadows that don't blend into each other, I recommend using a small flat stiffly packed brush – Zoeva's Luxe Classic Shader or Detailed Shader Brush are perfect. This way you're able to control placement of product, and since the brush is flat, you get precision of application, preventing the colours from blending into one another," she explains.
Vampire lips
When it comes to lips, bright red hues are always emboldening, but for this season, fashion houses such as Rodarte and Fendi are making a case for deeper, purple-infused tones for a look that carries gothic allure. "I relate cherry-red lips to classic make-up looks – think Hollywood glam or 1950s pin-up. Deep purples however, add an extremely interesting element to the look. It's dark and mysterious, gives a more modern feel, and I find it works really well with jewelled tones like emerald and amber, which are autumnal staples," says Sequeira.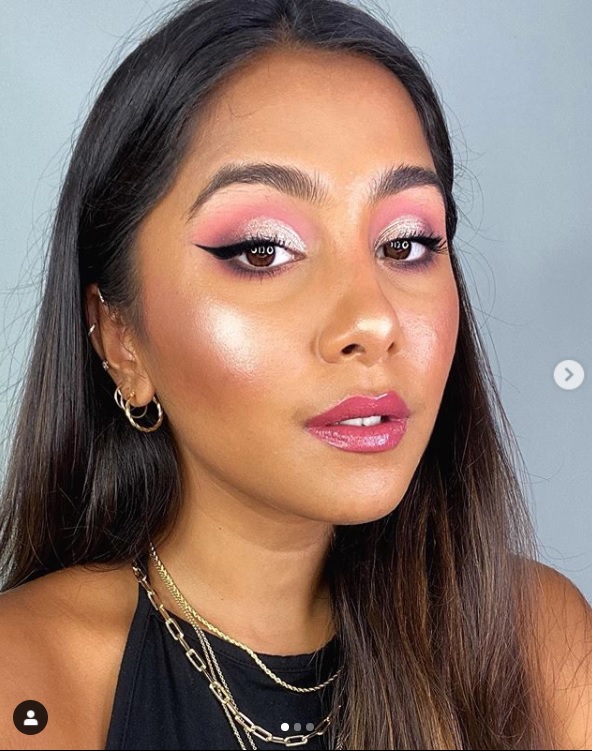 Kohl and kajal
The final trend to try may not seem quite so revolutionary – particularly to women of Asian and Middle Eastern descent, for whom kohl and kajal are beauty-drawer staples. But in the realm of high fashion, the emphasis has been on bold, thick brows rather than heavily rimmed eyes. For this autumn, however, labels such as Christian Dior and Celine are making this look fashionable again. One light swish of a liner pencil won't do the trick – thick, filled-in borders are how eyes should be framed when following this fad.
"Kohl is definitely making a comeback," says Sequeira, for its instant drama. "Urban Decay's 24/7 Glide On Eye Pencil, Fenty Beauty's Flypencil and Make Up Forever's Aqua XL Eye Pencil are great for intense and smooth application," she says. "They are waterproof too, which is essential to prevent smudging."