Designed Doonatilla persachi said about her new collection for the house of Versace, from Paris Fashion Week Fall and Winter 2021-2022 of Paris Mode Week the FW 2021-2022: "I realized that this is the future, the new way to display collections. Models and models are like actors and actresses, revitalizing designs, just as an actor performs a character. They wear it on the podium. Even though we live in a digital age ruled by speed, this is a key time to feel a real connection with clothes. This is what the present and the future look like for me. "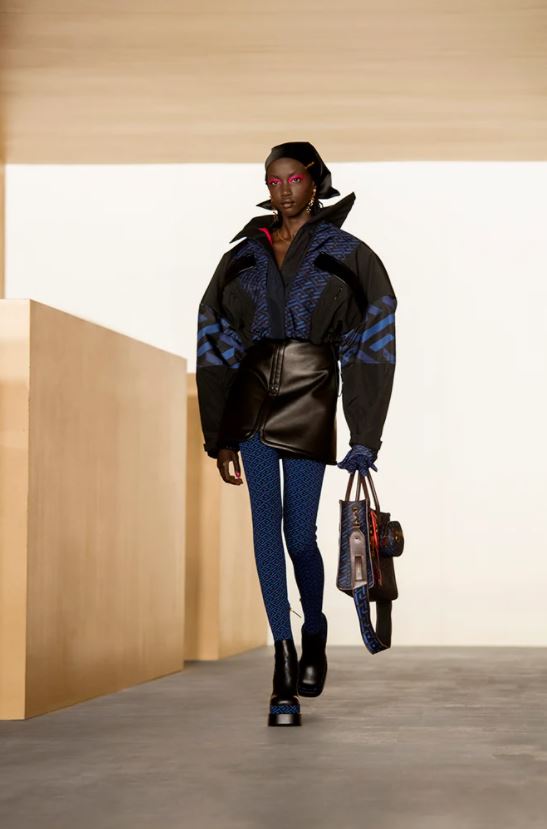 Contemporary symbols
La Greca, the most famous inscription from a fire in science, shows a new look for the autumn/winter season 2021, as a three-dimensional maze, so one feels as if he has entered a real maze. The new La Greca engraving includes the Greek key symbol as well as the Versace logo in various sizes and colors. The geometric pattern is characterized by sharp corners, simple lines, and a strong palette of colors that exudes strength and confidence.
Little Stories
Women's fashion was characterized by small cuts with rounded shoulders, narrow waist, and skirts narrow at the waist and wide at the hips. As for the pants, they are short with a simple design accentuating the La Greca print. The new print appears on modern daywear, metallic mesh dresses, delicate evening wear and sheepskin outerwear, as well as denim designs. The brand has created belts that intertwine like a shield on the chest, adding striking details through sophistication and contrasting colors.
Body hugging lines
Men's fashion cuts are slim and classy with a contemporary twist. Designs slenderly hug the body. The La Greca pattern appears in a variety of jumpsuits, from jacquard suits blended with lurex strings, to the tiny elasticated patches on the chest. Fabrics range from glossy vinyl to matte wool.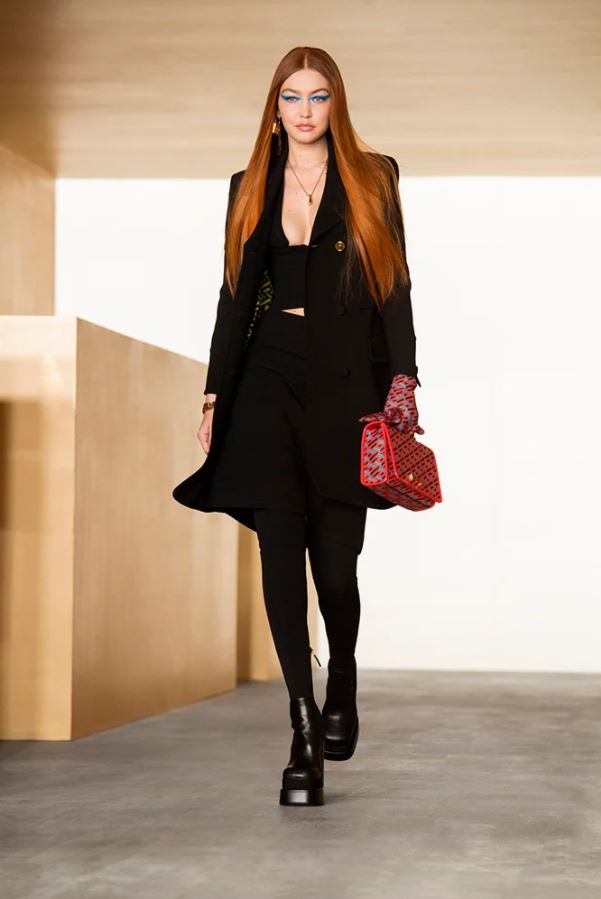 Rebellious spirit
This fall/winter season 2021 is also offered by the house of Laughing Medusa, in reference to the brand's sense of humor and its rebellious personality. A symbol of celebration, freedom, nightlife and dance, this drawing is framed by La Greca and adorns men's scarves, coats and women's shirts.
Practical bags
Full of La Greca bags are adorned with metallic details adorned with the House logo, and can be personalized with small accessories and additional pockets attached to the bag. Small bags and shoulder straps, which can be combined with different bags, are contrasting in bright colors. 3D Greca motif also appears on large earrings, all hair and jewelry, and all straps.