What are the common food allergies in kids?
Common food allergens are peanuts, tree nuts (like cashews, almonds, hazelnuts), eggs, milk, wheat, soy, sesame, seafood, sulfites (a preservative) and mustard. But technically, you can be allergic to any food protein. Some allergies are more common in kids and can be difficult to navigate. Here's a more detailed look at some common food allergens: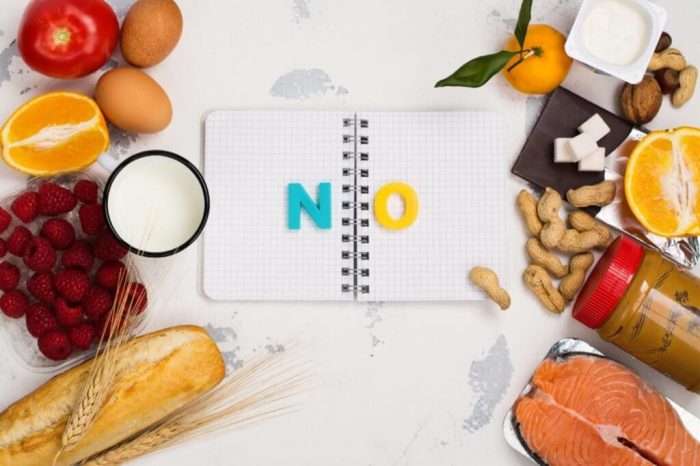 Everything you need to know about a peanut allergy
Everything you need to know about a milk allergy
Everything you need to know about a tree nut allergy
Everything you need to know about an egg allergy
Everything you need to know about a wheat allergy
Everything you need to know about a sesame allergy
What is the difference between a food allergy and intolerance?
Food intolerance occurs when you have difficulty digesting a food, but is not life-threatening. Common food intolerance is lactose intolerance, where your body cannot properly digest lactose (the sugar in milk) due to a lack of lactase (the enzyme that breaks it down).
Diagnosis:
 If your kid is allergic to milk, being exposed to even a small amount can cause a potentially life-threatening reaction that may involve the skin and respiratory, cardiovascular, and gastrointestinal systems. In contrast, lactose intolerance only affects the gastrointestinal system, and many people can still tolerate small amounts of lactose.
Another common food intolerance is celiac disease.
Can you prevent food allergies?
There's no way to completely prevent food allergies, but research shows that early introduction between four and 11 months old can reduce the likelihood of developing an allergy. A landmark randomized controlled trial published in 2015 found that children who were at high risk of developing a peanut allergy those with severe eczema or an egg allergy had a three percent chance of becoming allergic by age five if they ate six grams of peanut a week compared to a 17 percent chance if they ate none.
Have a plan
 If your child has an allergy, they need an EpiPen and a written action plan that describes how people should respond in case of an emergency. Send both items with them to school, parties, playdates, etc. 
Severity is not a thing
You can never know how severe an allergy is. A child with an allergy is at risk of having anaphylaxis but whether or not they've had a bad reaction in the past does not tell you anything about their severity, and it doesn't tell you whether or not they'll have a bad reaction in the future.
You are what you eat
The best test for a food allergy is what happens when your child eats that food. If they have no immediate, consistent, reproducible symptoms when eating that food, they're not allergic to it. It doesn't matter what any test tells you.
Unnecessary avoidance is dangerous
 The worst thing you can do is stop your child from eating something because of a positive test. Their body has antibodies, which recognize the food. However, avoiding certain food can actually make them lose the tolerance they have, subsequently making them become allergic.