Is it safe to use touch screens or rather avoid them?
The Covid-19 infection is a novel virus unprecedented in the history of mankind. So, the peculiar details of this virus are still unknown. Researches are still going on about its lifetime, how it gets infected, what symptoms do infected person show – a lot like these. Anyway, the WHO says the Covid-19 affects lungs and airways causing symptoms of a cough, fever and high temperature, and shortness of breath, and can be potentially deadly.
All the health advisers in the world recommend covering your mouth and nose with a tissue when you cough or sneeze and washing your hands more often than normal. Studies have suggested corona viruses like SARS and MERS can stay alive for up to three hours in the air but as much as two or three days on metal, glass and plastic surfaces. This particularly makes the physicians to warn the people about using their phone after washing their hands without cleaning it first. But since the mobile phones/ devices are used only by themselves, the risk is low.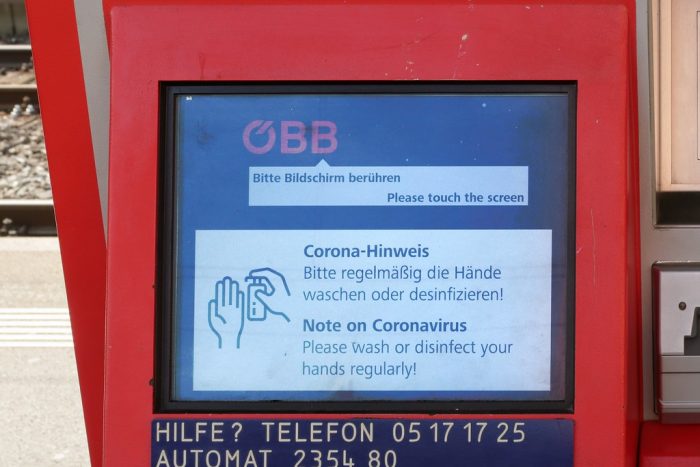 However, with public touchscreens like that in ATMs which are used by a lot of people are to be treated very carefully. If an infected person uses it and leaves his micro-droplets on the screen – which definitely has the virus in it – this virus can stay on that surface for days. Meanwhile when other persons use the screen, this virus could easily infect them without them knowing. Infectious disease epidemiologist Dr Tara Smith from Kent State University said: "Since so many people are touching them day in and day out, they're a great place for viruses and bacteria to be deposited by infected individuals and be picked up by healthy ones, spreading the germ to new people."
Dr Smith suggested that as a result, companies should consider increasing hygiene measures for those using the screens – such as wipes on the stations. But until we can be sure all companies are doing so, is it safer just to avoid touchscreens? Various laboratory studies have shown it is certainly theoretically possible, viral loads are detected on the screens. The most practical advice is for people to make sure they are thoroughly washing and cleaning their hands several times a day, thus reducing the risks of transmission of any infection.
Should we use wipes on the touchscreens?
If a person needs to use a touchscreen that he is not sure of whether safe or not, it is found that they are using wipes on the screen before they use it. But experts say that this is not a good idea. Michael Head, a senior research fellow in global health at the University of Southampton says "It is probably not advisable to use wipes first on the screen, since the wipe may not adequately disinfect the screen, and it may also cause problems on the screen itself. Therefore, the best idea is to wash the hands immediately with soap or sanitizer after using the screen.
Are banks or shops doing anything to keep their screens safer?
Most supermarkets and banks reported that they are not going to stop using touchscreens but are increasing the number of deep cleans and are advising customers to take precautions. A store owner said: "Retailers are continuing to adhere to high standards of hygiene in store and are taking extra precautions. Alongside this, we are urging everyone to follow Health worker's advises on the spread".