The last couple of years saw a heavy increase in the number of online shopping apps. Whether it is Play-store or Appstore, you can see many such sites which attract the customers projecting their discount. Amazon and Flipkart hold an international recognition among these apps, while e bay, Snapdeal, Jabong, Myntra and IKEA are widening their market.
I am here to introduce some popular online apps – other than Amazon, Flipkart and other giants– that can really save you for your purchase.
Ali Express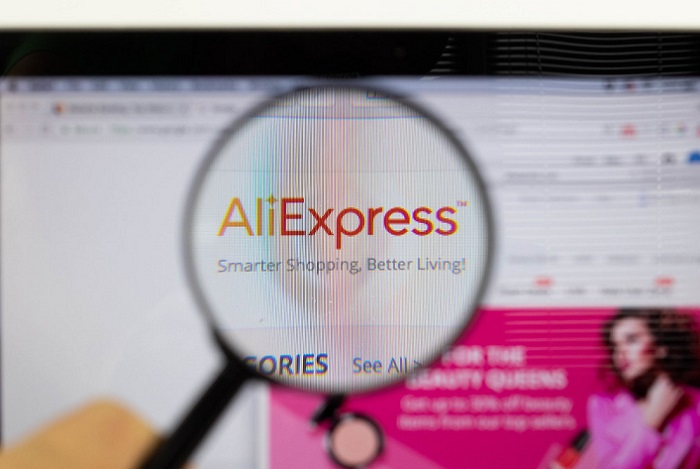 This app offers an abundant collection of products from various brands. The price is very low with many discounts. You will get free shipping on seventy-five percent products. They import commodities from China. Everything from technical goods to wooden items, all are available in this app. Visit AliExpress for details.
Zulily
Zulily is an app that is very popular among women. They sell clothes, swimsuits, footwear, pajamas, toys, gaming items, household stuffs like kitchen utensils and beddings, tech items and many others. Zulily mainly works for women and children. They sell over 9000 items. You may avail upto 70 percent discount on each product here.
Overstock
This site will amaze you with its diversified items. They avail a large collection of almost everything, from furniture to beautiful accessories. This mobile application gets you more than a 75% discount on numerous items. The biggest attraction to shop here is the daily desks and weekly offers that Overstock offers every customer.
Wish
Wish is a USA based electronic commerce platform. This online shopping site expedites transactions between traders and customers. It helps its users to increase discounts, explore unique commodities, and get all the products for sixty to ninety percent less than in local shops. The main cause behind the cheap prices of Wish products is, Wish sells those products that are actually cheap! These products are manufactured and sold in China, Indonesia, and Myanmar at the cheapest rates. Wish buys those from the manufacturers at a cheaper price. Then they ship it across the globe.
BangGood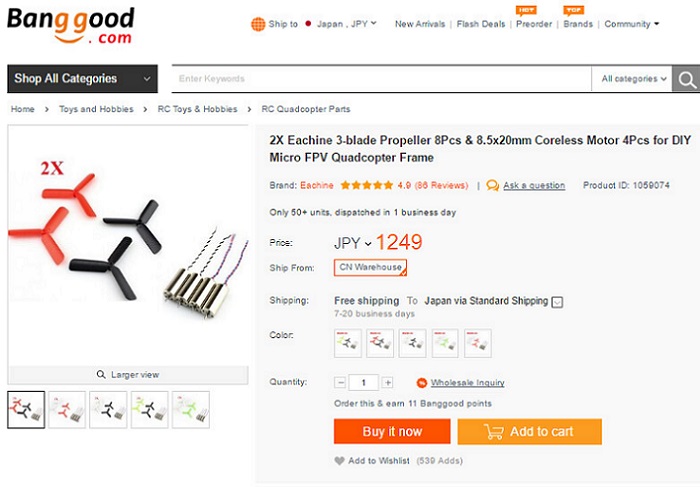 It offers happy discounts to its customers. You will get here whatever you want from living commodities to clothing, tech products, accessories, and many more. You will get 200000 exceeding products with great quality here. They arrange alluring flash sales every week. Moreover, a 10% discount is mandatory for first time purchasing.
Geek
The specialty of Geek is, it concentrates exclusively upon technical goods. You should visit the app when you want to purchase tech products such as earphones, speakers, wristwatches or some other electronic equipment. It offers a 50 to 80 percent recession on all the items.
Cute
Cute is an app that focuses on beauty products. You can get attractive makeup products for 50 to 80 percent off here.
Hollar
Hollar gets you 50 to 90 percent off on home items, kitchen stuff, beauty products, office goods, apparels, health products, grocery items, party items, pet supplies and tech items. They offer lucrative 'one-dollar-deal' to their customers.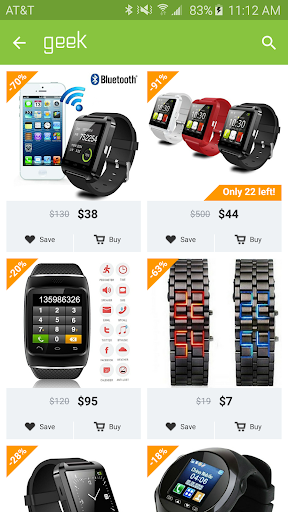 LightInTheBox
You will get millions of products here with lucrative discounts in those categories: fashion, prom, wedding, lifestyle, gadgets, technical, home decors, and fashion. More than 1000000 people from 200 countries do online shopping on this app like Wish. You can save up to 59 dollars on your first purchase. This app like Wish offers 3% cashback every time when you purchase something here.
Yo Shop
You will get all kinds of ladies and gent's clothing, accessories, sunglasses, pet supplies, home decorating items, wrist watches, and beauty products in this app. You will get an extra recession on your first purchase. Products are cheap as well.