Do you go out with dull and chapped lips? Are you finding it difficult to perfectly apply any lipsticks? Do you feel something missing in your selfies? Well, you need serious help, my friend! What you need is a well nourishing lip balm. Luckily you are in the right place!!
Lip balms are essential for each and everyone in all seasons. They help prevent your lips from becoming dry and chapped. Most of us end up constantly licking our lips to wet them, and this worsens the condition. That's why it's always best to carry a lip balm with you wherever you g
Coconut Oil and Beeswax Lip Balm
It's only fitting to start with the most amazing self-care ingredient out there. Coconut oil and beeswax when mixed correctly can give you well-moisturized lips. It also gives a glossy sheen to your lips.
Ingredients:
1 tbsp extra virgin coconut oil
1 tbsp grated beeswax
A dash of organic honey
2 Vitamin E capsules (squish the oil from these capsules)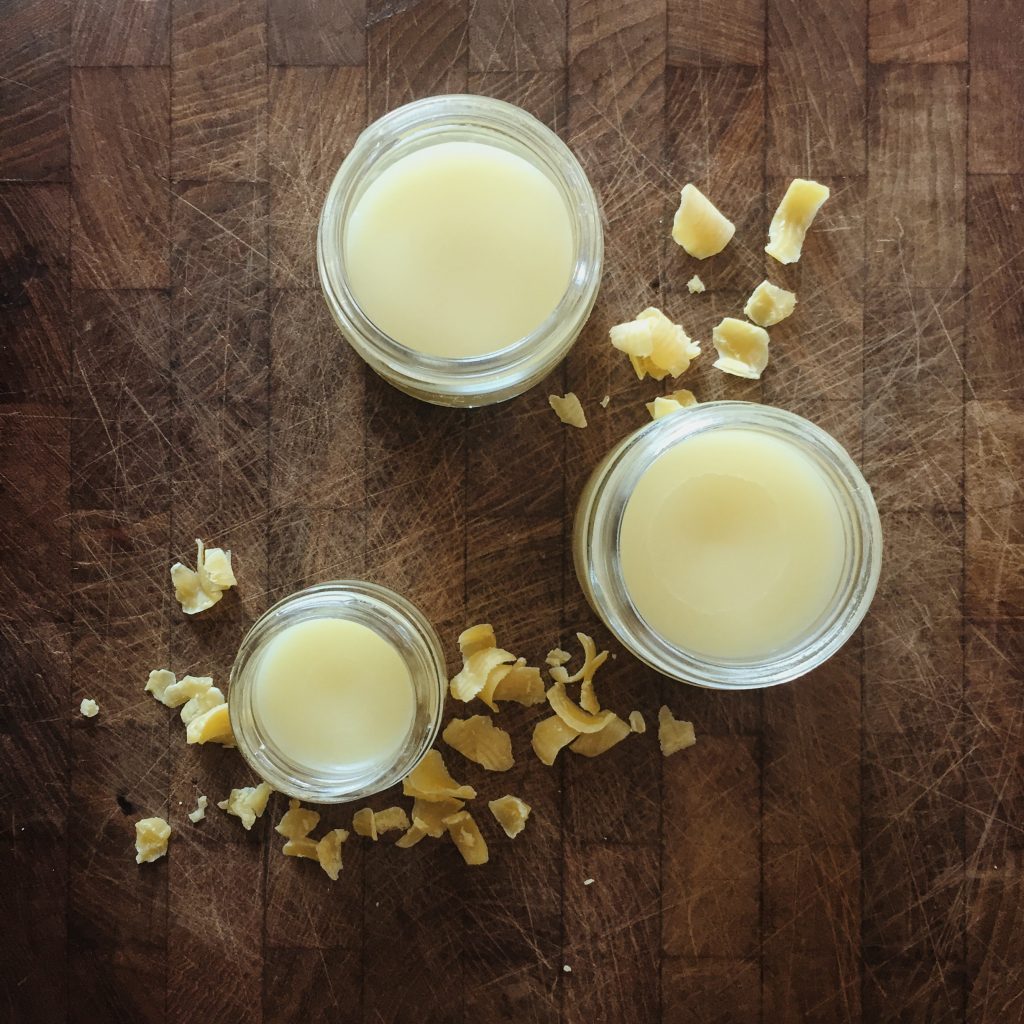 Method
Heat the beeswax in a stainless steel bowl until it melts.
When the beeswax is halfway melted, add the honey and coconut oil.
Mix all the ingredients well.
Pour the Vitamin E oil.
When the mixture cools down, transfer it into a tin or a lip balm container and place it in the refrigerator. Apply whenever your lips feel dry.
Raspberry Lip Balms
First things first; this tastes and smells delicious!! This lip balm also gives a natural deep pink tint because of the color of raspberries (obviously). You can also try this recipe with cherries or even use combinations of a couple of dry fruits.
Ingredients
Few drops of lemon essential oil
2 tbsp virgin coconut oil
2 tsp raspberry gelatin powder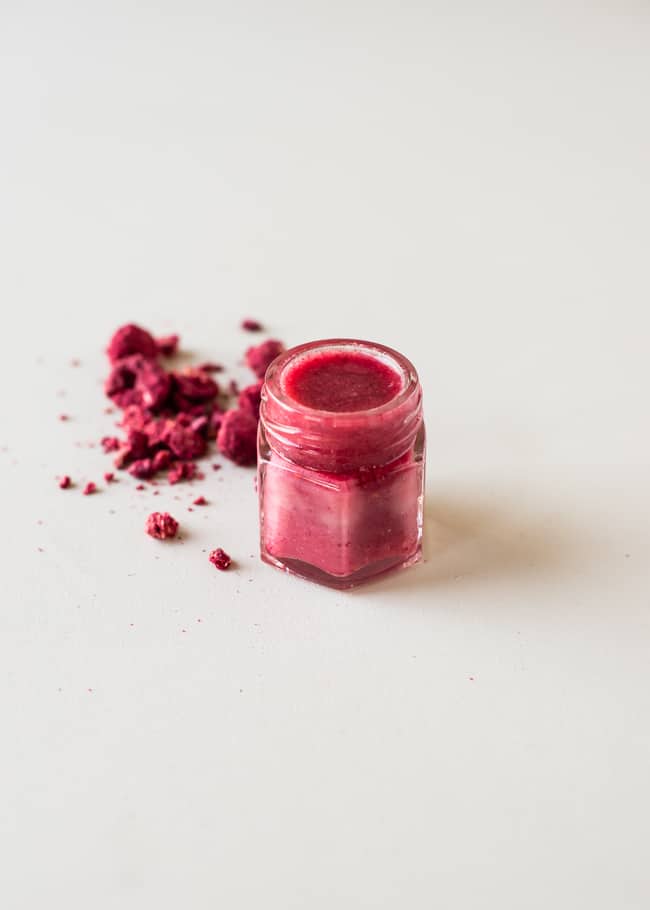 Method
Heat the coconut oil in the microwave for 20 seconds
Add the raspberry gelatin powder and mix it well with the oil.
Put it in the microwave again. The gelatin will melt, giving the oil a raspberry color.
Add the lemon essential oil and blend the mixture well.
Transfer the mixture to the tin and place it in the refrigerator until it sets.
Honey, Orange and Vanilla Lip Balm
You can probably smell the divine scent of the mixture just by reading the title. Vanilla is one of the most favorite scents in the world so that mixed with the sweet raw honey and a little fresh burst of citrus is just perfect.
Ingredients
2 tsp grated beeswax
1 tbsp coconut oil
1 tbsp olive oil (optional)
7-8 drops orange essential oil
1/8 teaspoon vanilla extract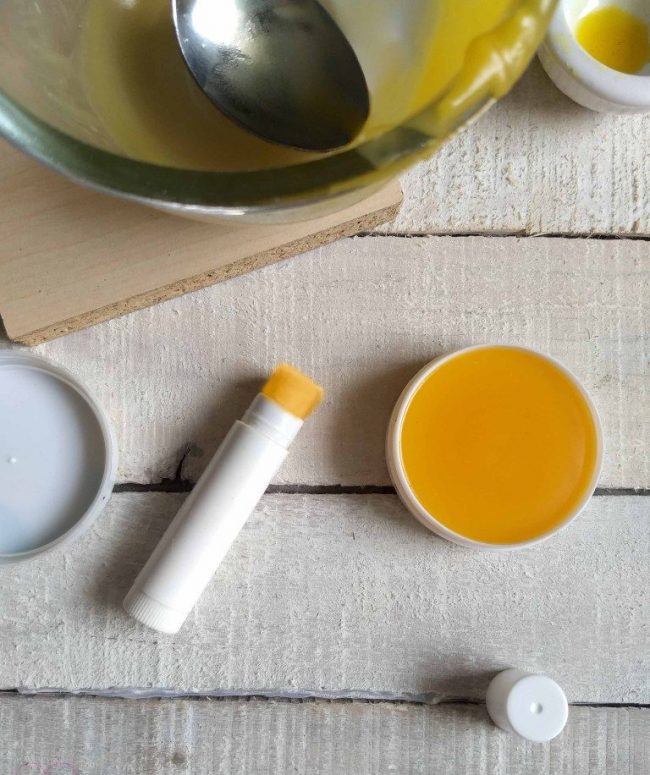 Method
Take the coconut oil, olive oil, and beeswax in a double boiler and heat until the beeswax melts.
Stir well to blend all the ingredients together.
Take it off the heat and add the vanilla extract and orange essential oil. Stir again.
Let the orange-vanilla mixture cool, and transfer it to a lip balm container and tube. Keep it in the refrigerator to set.
Green Tea Balm
Green tea is very famous for its antioxidant properties. Why not use it to nourish lips and keep them healthy inside out?
Ingredients
Coconut oil 1 tbsp
1 tsp olive oil
1 tbsp beeswax
2 green tea bags
Few drops of essential oil (optional)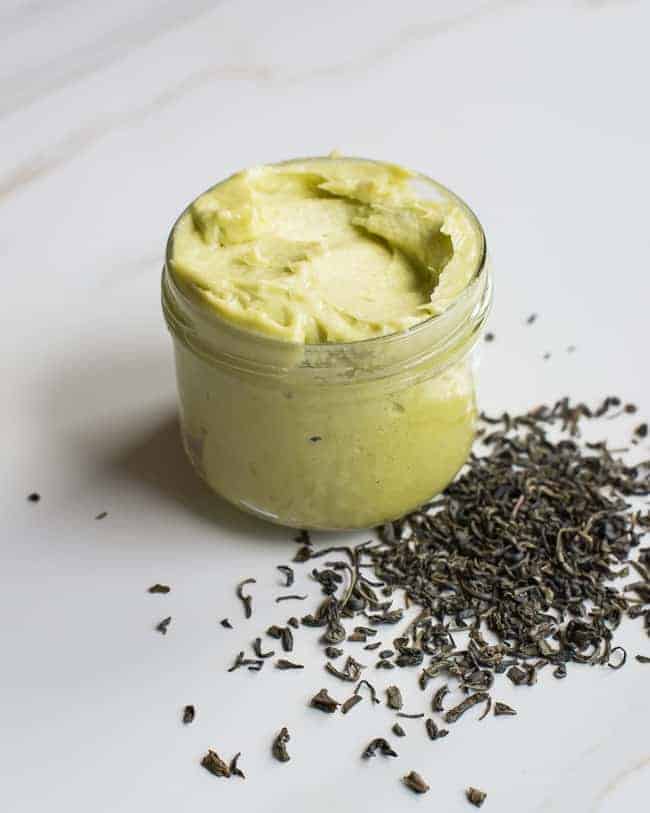 Method
Heat coconut oil and the tea bags in a double boiler over low heat and let the green tea mixture steep for an hour to bring out the green tea flavor.
Remove tea bags and add olive oil and beeswax.
Heat them till the beeswax melts.
Turn off the heat and allow the lip balm mixture to cool. You can add 1-2 drops of your favorite essential oil.
Transfer the mixture to lip balm tins or tubes and place them in the refrigerator to set.
Shea Butter Balm
Shea butter is anti-inflammatory and anti-aging which makes it perfect for keeping lips plump and smooth. Sore lips can be soothed by the anti-inflammatory properties of Shea butter.
Ingredients
Organic coconut oil 1 tbsp
1 tbsp shea butter
1 tbsp beeswax (optional)
Few drops of lemon essential oil (can use any other flavor to your preference)
1 tsp honey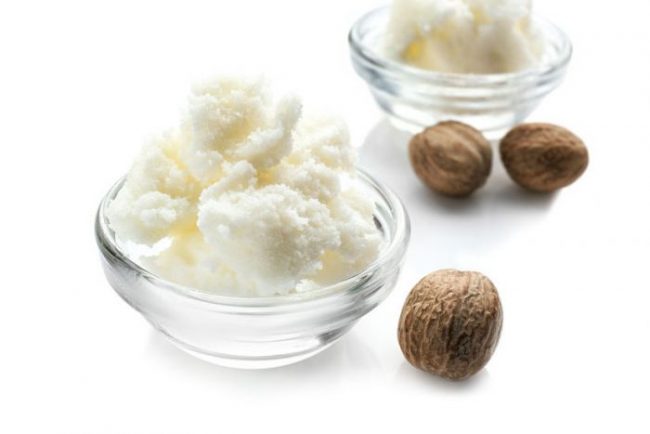 Method
Add the shea butter, beeswax, and coconut oil to a double boiler pot and heat it on a stove.
Once the beeswax melts, stir in the honey and lemon essential oil to the mix.
Allow the lip balm to cool down and transfer it to lip balm containers or tubes. Let is stay in the fridge to set. Use it as required.
Footnote:
The above are just a few of many incredible lip balm recipes out there. There are no hard and fast rules when it comes to DIY lip balms. Just make sure all ingredients are fresh and non-allergic to you. When there are so many amazing scents and flavors out there, why settle for boring lip balms every day?
For more DIY recipes, click here.