If you ask 5 persons to name a favorite flower, roses will definitely be one of the answers. That's how popular and liked roses are around the world. If you've ever had to buy roses for someone, you would know there are many different colors to choose from. But did you know each rose color has a different shade of meaning? From purity to joy, energy to abundance, the color rose you choose has a special significance.
Even though roses typically are seen as an expression of love, the meaning behind a lavender rose and a yellow rose is vastly different. Keep reading to discover 12 popular rose colors and what they stand for. With this knowledge, you'll be able to create the perfect bouquet that expresses the perfect sentiment!
1. Red Roses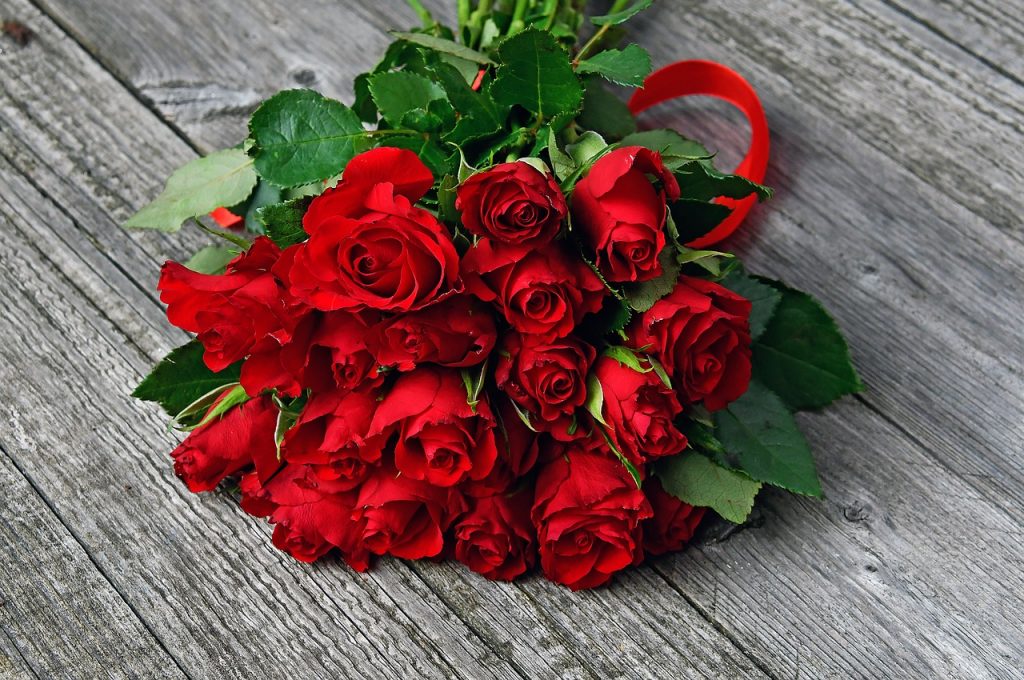 Okay, let's start with the classic red roses. Red roses are often considered a universal symbol of love. In most places around the world, everyone knows that receiving red roses—whether it's one or a dozen—is how you say "I love you." This rose color meaning conveys deep affection, such as desire or longing for your significant other. Go and express your love with some red rose bouquets!!
2. White Roses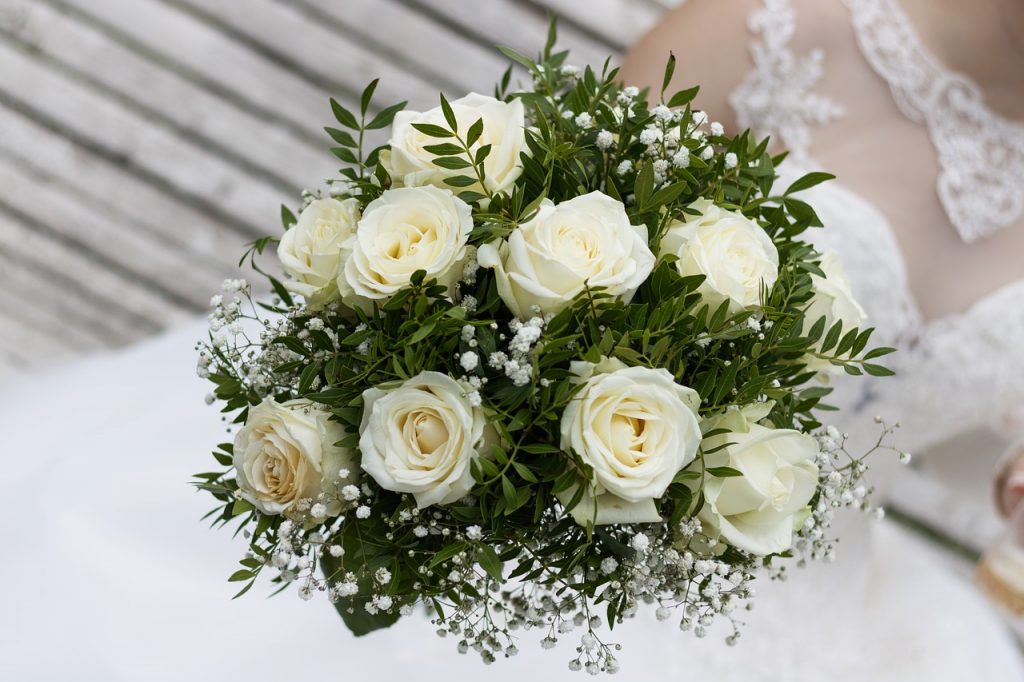 The white rose is the next common shade after red. White is a color that has always been a symbol of purity, eternal love, innocence, youthfulness, loyalty, and in some cases, chastity. For that reason, white rose bouquets are often given at weddings and other ceremonial occasions like christenings and graduations. It is also perfect to send someone who is grieving the loss of a loved one.
3. Yellow Roses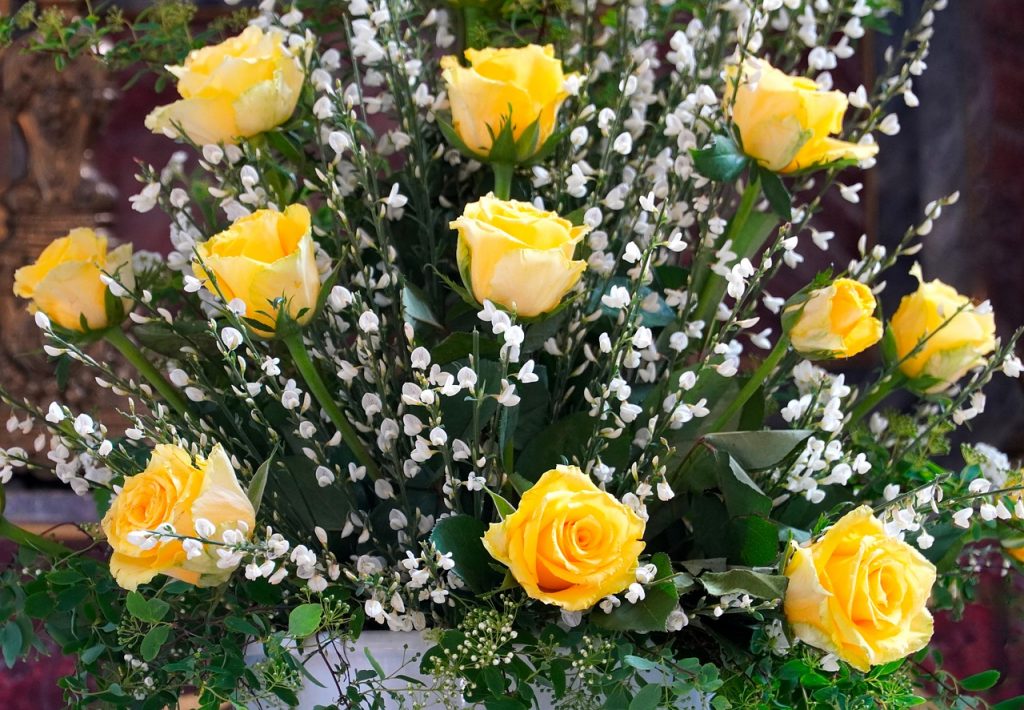 Yellow stands for freshness, happiness, positivity, clarity, energy, optimism, enlightenment, remembrance, intellect, honor, and loyalty. Yellow roses are a symbol of friendship and caring. These are one of the only roses that have no romantic meaning behind them. So do not send to someone you want to be in a romantic relationship. However, make sure to choose the right shade of yellow as a dull or dingy yellow may represent caution, sickness, deceit, and jealousy.
4. Pink Rose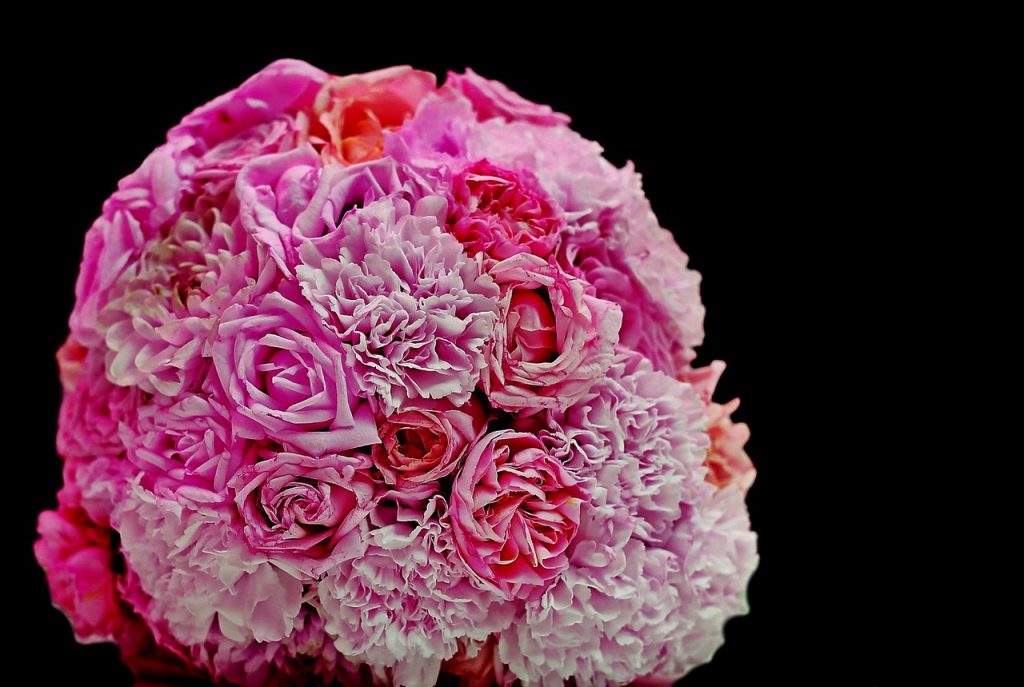 The meaning of pink roses can stand for femininity, elegance, refinement, and sweetness. But the pink rose can also have additional meanings depending on its shade. A deep or hot pink rose can convey gratitude, appreciation, recognition and is a great way to say "thank you," while light or pale pink rose conveys grace, gentleness, joy, and happiness.
5. Orange Rose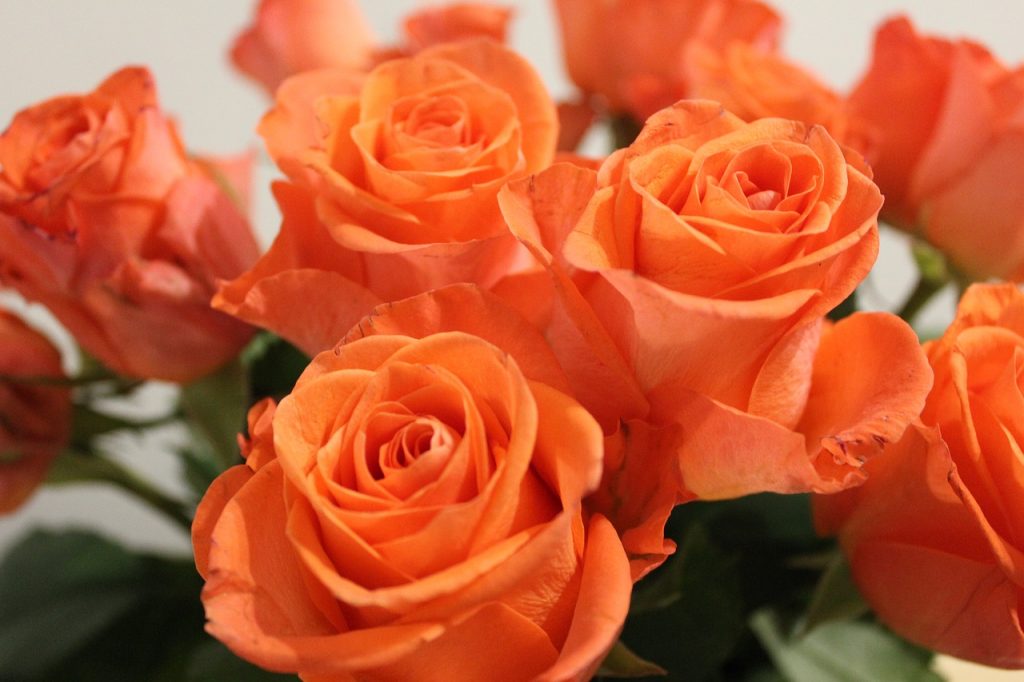 Orange triggers more reactions than any other hue. It's associated with joy, sunshine, and the tropics, and represents enthusiasm, fascination, happiness, creativity, and determination. This makes them a creative substitute for Valentine's day roses and other holidays when people typically buy red roses. Sending orange roses conveys romance, but not nearly as much as a bouquet of red roses might. If you are in the starting stage of a relationship (shifted from friendship), this is the shade to go for.
6. Purple/Lavender Rose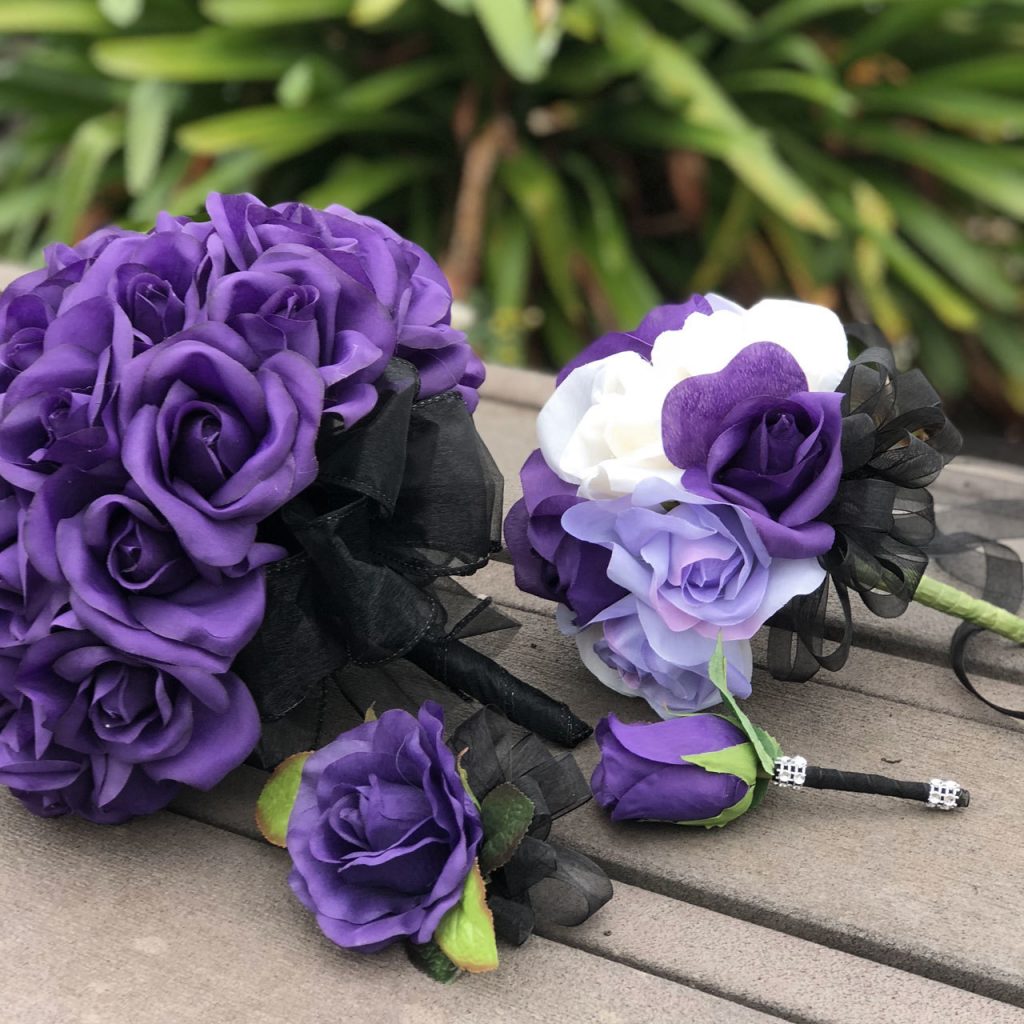 Light purples are light-hearted, floral, and romantic. The dark shades are more intellectual and dignified. Their symbolism is also often tied to enchantment, wonder, splendor, and mystery as well as love at first sight or enchantment at first sight. So, if you have a secret crush or if someone has caught your attention and grabbed your heart, this may be the perfect rose to send them!
Footnote: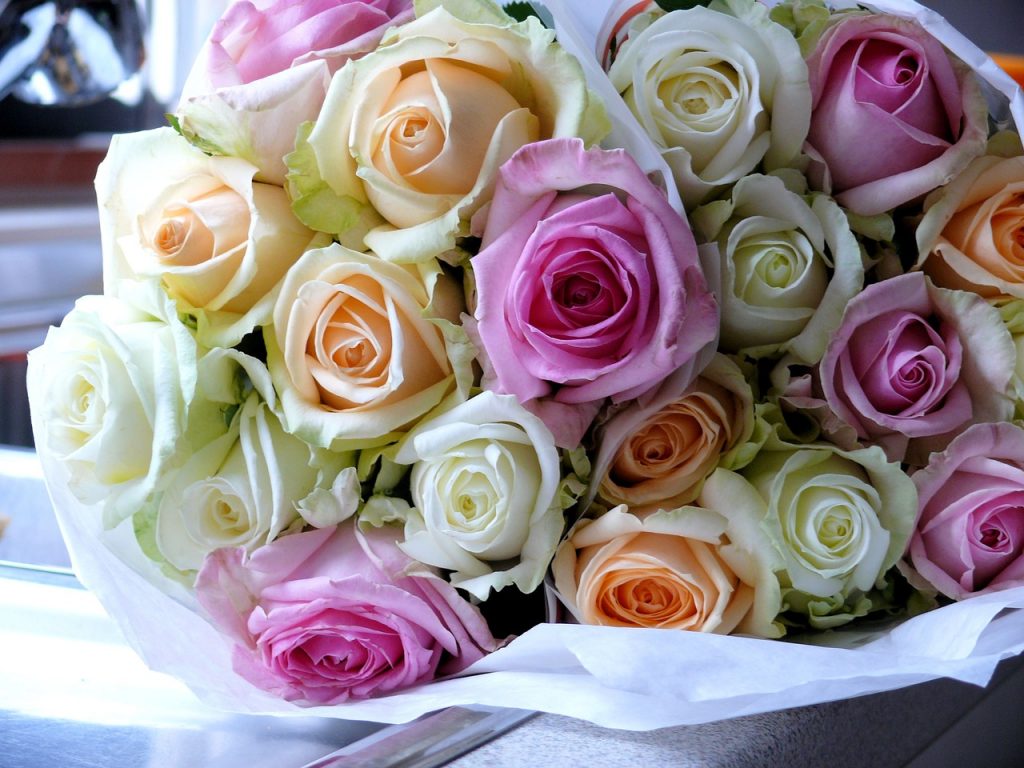 There are definitely some other shades than the above mentioned – blue, green, ivory, black and multi-colored. Once you know the different rose color meanings, you can confidently send your loved one a bouquet that matches your feelings. Can't decide on a single rose color? Feel free to mix and match! For example, a combination of red and yellow roses conveys happiness and cheerfulness, while a mix of red and white roses can symbolize unity, making that combination a popular choice for weddings. Hereon, never ever be in doubt while choosing roses!!
For more similar articles, follow https://uae24x7.com/